Thanksgiving Emergency Plumber Denver
Thanksgiving Emergency Plumber Denver: Some of the busiest days for drain cleaning plumbers during the year is around the Thanksgiving holidays.
Thanksgiving Emergency Plumber Denver
When people are celebrating Thanksgiving, watching football, and having a wonderful time, they are not thinking about clogged drains.
Thousands of homes in America will need to call a plumber to their homes during the Thanksgiving weekend.
Master Plumber Jeff Lane says a large number of homeowners in the Denver metro area are closer to making an emergency plumbing call than they could image. A large number of homes have partially clogged drains already, and during Thanksgiving drains and garbage disposal can be pushed to the limits or breaking points.
Lane, owner and operator of King Rooter & Plumbing, says plumbing companies in America get up to 50 percent more emergency plumbing calls during Thanksgiving weekend than any other period during the year. The majority of these calls are for clogged drains that are connected to garbage disposals and toilets.
"Household members or guests may be taking long showers while kids are flushing who knows what down a toilet, and everyone in the kitchen is dumping potato peels, vegetables, and other food debris into the garbage disposal," Lane said. "The cumulative effect of all these activities can cause serious failures with the drain lines, garbage disposals, and toilets."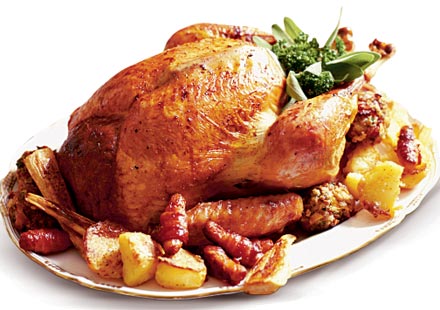 Plumbing Tips for Thanksgiving
Lane provides these tips to avoid having to call an emergency plumber over Thanksgiving.
Clean grease from pots and pans with paper towels, and throw the paper towels away. Do not pour fats or cooking oils down drains.
Do not put poultry skin, celery, fruit and potato peels, rice, pasta, or egg shells in your garbage disposal. Most garbage disposals can't grind these food products sufficiently.
Do not overload your garbage disposal with too many items at once. Feed smaller amounts of food debris over time into the disposal.
Always use cold water when grinding food in the disposal. Hot water assists grease in moving further into the drain line, where it solidifies after cooling.
Run cold water for 15-20 seconds after the grinding is complete to flush the food waste out of the pipes.
Sharpen the garbage disposal blades by dropping ice cubes into the disposal while running.
Wait 10-15 minutes between showers so slow drains have time to work.
Retrieve items accidentally dropped in toilets, do not flush them (examples of things people have flush down toilets include cell phones, false teeth, pens and pencils, jewelry, underwear and much more).
Call King Rooter & Plumbing to get a pre-holiday plumbing tune up or inspection. Plumbers can fix slow drains before they become a clogged drain.
"If you have a toilet that isn't flushing fully, or a drain that shows signs of backing up, get the problem inspected today, before a clogged drain ruins your Thanksgiving and you have to make an emergency plumbing call," Lane said.
[dt_gap height="20″ /] [dt_divider style="thin" /] [dt_gap height="20″ /]
Call us today or submit a request online to schedule drain cleaning service for your Denver home or business, or to receive more information. Call to compare our rates, fast scheduling, and quality of service to $99 Rooter, Roto Rooter, Rooter Town & Rescue Rooter before hiring one of these companies.
[dt_button size="big" animation="none" icon="" icon_align="left" color="orange" link="https://kingrooterandplumbing.com/contact" target_blank="true"]Schedule Appointment[/dt_button]
Our Thanksgiving Emergency Plumber Denver service experts are ready to clear and unclog your drain pipes in Aurora, Arvada, Boulder, Brighton, Broomfield, Centennial, Commerce City, Denver, Englewood, Frederick, Firestone, Golden, Glendale, Highlands Ranch, Lafayette, Lakewood, Littleton, Longmont, Lone Tree, Louisville, Northglenn, Parker, Thornton, Westminster, Wheat Ridge, CO. Our Thanksgiving Emergency Plumber Denver services come with a 100% satisfaction guarantee. Call today for a free estimate. We look forward to working with you!
CONTACT & HOURS
Tel: 303-949-2593
Email: Email the King
Address: 7100 Broadway, Unit 5Q, Denver, CO 80221
HOURS
Normal Hours: 7am – 7pm Seven days a week
Emergency Service: 24 hours / 7 days a week
Areas Served: Serving entire Denver Metro Area