Sewer Pipe Lining Denver
King Rooter & Plumbing offers Sewer Pipe Lining repairs and replacement in the Denver and Boulder metro areas.
Old Sewer Lines? Back-ups? Root Intrusion? Don't Dig, There's a Better Way!
Sewer Pipe Lining is a trenchless sewer line repair and replacement method that is on the leading edge of sewer pipe restoration technology and technique. Sewer Pipe Relining eliminates the need for sewer excavation – no digging up your yard or jackhammering interior flooring in your property.
Sewer Pipe Lining Benefits
Save your time and money with the trenchless sewer pipe lining method.
No Digging
Trenchless repair means your floors, yard, trees, deck and driveway are left untouched!
Saves You Time & Money
Less time, less mess, less money!
The Right Experience
King Rooter & Plumbing, Sewer Pipe Lining Denver experts, are your Certified Nu Flow Installer for the Denver and Boulder metro areas has the proper training and experience to get the job done right. Nu Flow's pull-in-place method can handle even the most difficult repairs including large vertical pipes and multiple bends.
Long-Term Solution
By creating a pipe inside a pipe, Nu Flow's process means no more hard scale build-up or root intrusion permanently.
Problem solved! Guaranteed!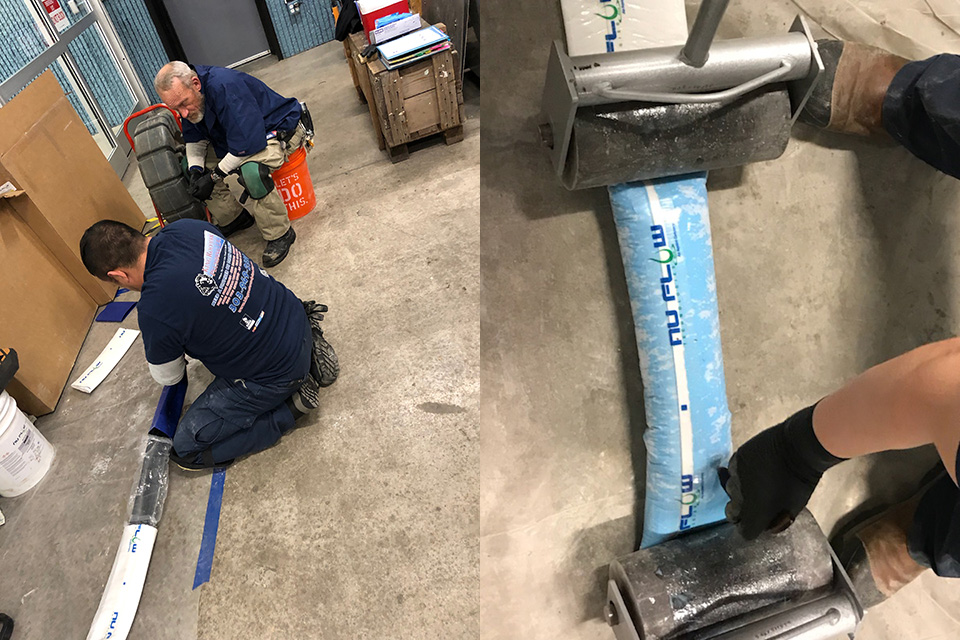 EXPERIENCE & QUALIFICATIONS
King Rooter & Plumbing has over 20 years experience in all facets of plumbing, drain, sewer, water heater, and water line repairs and service.
Over 20 years plumbing experience.
Master Plumber License: #MP-00600245.
Plumbing Contractor License: #PC-0002789.
Insured – General Liability $2,000,000.
BBB A+ Rated Accredited Business.
HomeAdvisor Approved.
Excellent Customer Reviews.
Locally Owned and Operated.
To schedule a sewer pipe lining, call us at (303) 949-2593 or submit Online Request.