What Can You Find in Bathrooms in Denver? A 2023 Bathroom Trends Guide
What Can You Find in Bathrooms in Denver? A 2023 Bathroom Trends Guide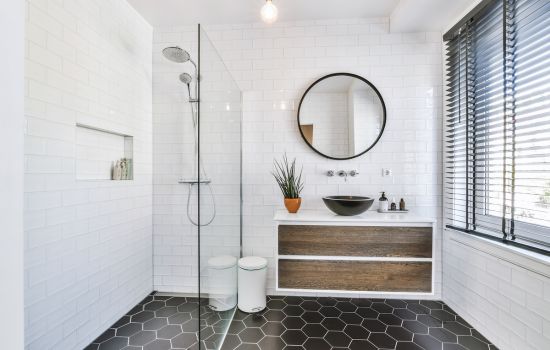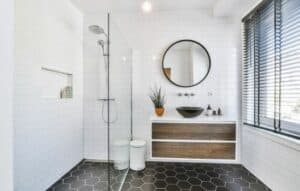 Ever wished you had a nicer bathroom? Like when you're trying to brush your teeth and your sink decides to go "Hey, how about a little leak to start your day?" Does your toilet have more quirks than a vintage car, demanding just the right jiggle of the handle to summon the flush? Or maybe your bathroom tiles are screaming '80s louder than a retro mixtape.
Many households in Denver could probably relate. But what if we told you, it's time for a revolution? Because Denver, our shining city a mile above the rest, is getting a bathroom glow-up. We're talking next-gen, tech-savvy, sustainable fixtures that'll make your mornings less of a struggle and more of a joyride.
So, grab a cup of coffee (or kombucha, if that's your vibe) and buckle up, compadres! Let's dive headfirst into the future of bathroom fixtures that promise to turn your mundane mornings into something marvelous. Want to know the latest bathroom installation and plumbing fixtures trends? Dive right in!
Upgrading Your Throne Room: Denver's Top Bathroom Trends
Tired of your old, squeaky, and creaky bathroom? Need a new bathroom faucet or replacement parts? Be inspired by these ideas!
Smart Showers
Say hello to the future, my friends. In this scenario, "Alexa, start my shower" isn't just a daydream anymore. Smart showers are taking Denver bathrooms by storm. These bad boys can memorize your perfect water temperature, play your favorite tunes, and even set the mood with ambient lighting, all on command. But it's not just about luxury. If you're conscious about your water usage (and let's face it, in this day and age, who isn't?), smart showers can help track that too. Showering just got a whole lot smarter!
Eco-Friendly Fixtures
Now, this is where Denver really stands tall. We're not just about the high-tech; we're all about the high-eco too! Think faucets that reduce water usage without compromising on pressure, dual-flush toilets that save water with each flush, and low-flow showerheads that still give you that invigorating shower experience. All while conserving precious water.
Touchless Tech
Remember those sci-fi movies where everything was automated and touch-free? Well, welcome to the future! Touchless faucets, soap dispensers, and even toilets are making a splash in Denver's bathroom scene. They're not just super cool to use, but they also reduce the spread of germs. And in our post-2020 world, we can all appreciate a little extra hygiene, right? If you're considering faucet repair or if you have a faucet leak that needs repair or replacement, go touchless next!
Comfort-Height Toilets
Let's face it, the bathroom isn't just about utility, it's about comfort too. And that's where comfort-height toilets come in. A little taller than your standard toilet, these are designed to be easier on the knees and back. Especially handy if you or your guests are on the taller side, or if you've got folks at home with mobility issues.
Bold, Black Fixtures
Last but not least, let's talk aesthetics. Denver is trading in classic chrome for bold, black bathroom fixtures. These statement pieces add a dose of drama and sophistication to any bathroom, making it feel like you've stepped into a swanky boutique hotel every time you need to go!
And there you have it, Denver peeps! A little glimpse into the future of our bathrooms. Are you ready to take the leap and transform your bathroom from "meh" to "marvelous?". Don't hesitate to call the best plumbers in town!
Make Your Dream Bathroom a Reality with King Rooter Plumbing
Whether you're eyeing a smart shower that pampers you just right or an eco-friendly toilet that does good for Mother Earth, you can call our team to help you go from boring baths to shower bliss! At King Rooter Plumbing, we are well-versed with the latest bathroom remodeling and installation trends and technologies. But more than that, we're committed to making your bathroom vision come alive.
Ready to elevate your bathroom experience? Drop us a line and let's make your bathroom the talk of the Mile High City!