Sewer Repair & Replacement
King Rooter & Plumbing has been performing expert Denver sewer repair & replacement for over 20 years. We are sewer repair experts, having repaired and replaced thousands of sewer lines.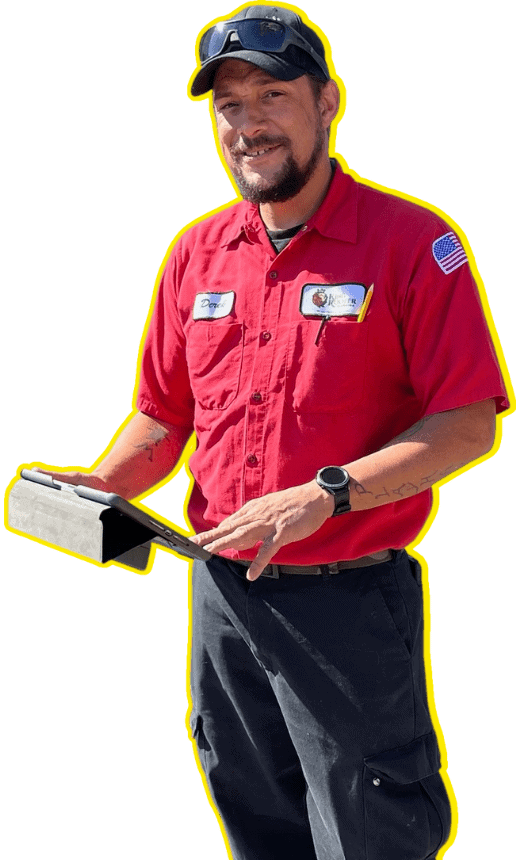 Are You Ready To
Get Started?
Schedule Your Estimates Today
The Process
Occasionally, every sewer line needs some type of repair work. Causes of problems can be grease clogs, tree root invasion, or even minerals in your lawn can damage your sewer lines and block the sewer main. These type of problems can cause damage that is expensive to repair, or even result in flooding, and prevents your plumbing from working properly.
1. Diagnosis and Evaluation: The first step in diagnosing and evaluating what the problem may be is to perform a thorough sewer video inspection of your side sewer with our stat of the art sewer camera equipment. The video inspection will allow us to detect any problem areas in the pipe that may be causing blockage or other issues.
2. Options Available: Once we have located the problem areas, we can inform you of the options regarding repairing the sewer line. Either repairing the damaged section, or a complete sewer line replacement. The problems areas could vary from tree roots in the sewer line, belly in the sewer line, cracked sewer line, sewer line break, or a collapsed sewer line.


3. Spot Repairs: If the structural integrity of the sewer line is in good condition, we may be able to fix your pipe with a small spot repair.
4. Sewer Line Replacement: If there are areas in the pipe that are collapsed, cracked, sunken, or the grade is insufficient, these areas will require repair work. These type of conditions would require replacing the complete line or necessary sections of pipe, along with ground preparation and stabilization per city code. Depending on the situation, the traditional sewer excavation, or the "no dig" trenchless "pipe bursting" replacement method can be used.
5. Prevent Costly & Future Damage: Most of the time people never have to think about the home's plumbing. But when there is a leak or sewer line that is backing up or worse, then you need to address the problem right away before it turns into a bigger and more expensive problem.
Sewer Line Replacement Options
Sewer line replacement options include sewer excavation, and trenchless sewer line replacement. The method recommended will depend on the particular scenario that your sewer pipe replacement presents. Both techniques will provide you with an excellent result.
Cost to Replace a Sewer Line
The average cost to replace a sewer line can vary depending upon certain factors. Whether the method used will be excavation or trenchless, the depth and length of the sewer line, permit costs, landscaping obstructions, and your budget.
Excavation or trenchless method
Depth and length of pipe
Permit costs
Landscaping obstructions
Budget