Clean, Fresh & Safe Kitchens
New Garbage Disposal Installation
Residential Garbage Disposals
Is your garbage disposal leaking, humming, making noise, smelling or just not working at all? At this point, it might be time for a new garbage disposal.
King Rooter & Plumbing can have our expert garbage disposal plumbing technician can do a visual inspection to determine if your disposal is repairable or needs to be replaced. If your are in need of a replacement disposal, our technician can help you select the best make and model for your kitchen plumbing needs.
King Rooter & Plumbing installs all major brands of garbage disposals including GE, Insinkerator, Kenmore, KitchenAid, Moen, Waste King, Whirpool, and others.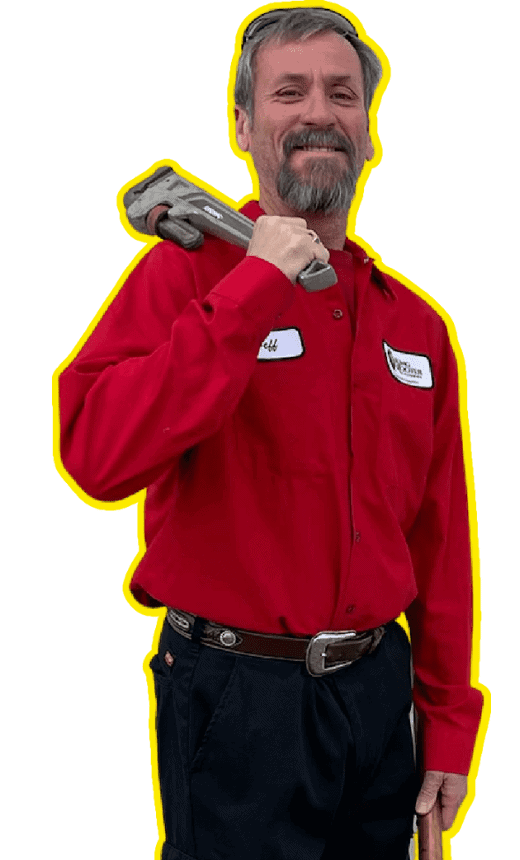 Are You Ready To
Get Started?
Schedule Your Estimates Today
Commercial Garbage Disposals
We replace or repair commercial grade garbage disposals in bars, hotels, kitchens, restaurants and other commercial properties with kitchen facilities.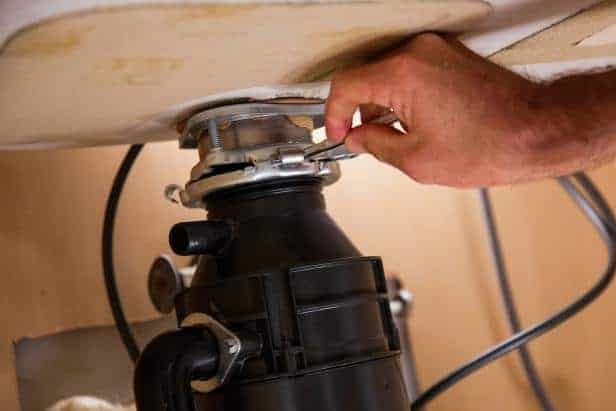 Garbage Disposal Maintenance
Some tips a homeowner can use to keep their disposal working well include keeping the blades sharp and keeping debris from building up causing bad odors. Good ways to do this include grinding ice combined with vinegar, grinding citrus fruit skins, and squirting dish detergent through the running disposal 3-4 times a month. Also, refrain from putting grease in the disposal.
Do you need garbage disposal repair, do you need help fast?
Causes of garbage disposal problems include improper installation, lack of proper maintenance, or a garbage disposal that is not robust enough to service your needs. These all may be reasons why you need a repair, service, or a replacement.
To save on costs many homebuilders today install low grade disposals with a 1/3 horsepower motor that usually last about two years. Better disposals have one horsepower motors and are made of stainless steel that doesn't rust, and has an auto-reverse feature that will dislodge jams saving the disposal from permanent damage.
Installation of a garbage disposal must be done right to work efficiently with your dishwasher drain, allowing proper disposal of food.
Sometimes garbage disposals are the cause of clogged drains. This will require using a snake to clear the clogged drain.
You've all heard noise coming from your garbage disposal and this is caused by objects such as metal, bones, or other materials such as forks, knives, staples, paper clips, or rings getting in the disposal. You will need to retrieve the objects to prevent damage to the disposal. Over time, using the garbage disposal may cause screws and mounts to loosen, so check these to make sure if that is what is causing the noise.
If your garbage disposal jams, it is usually cause by bones, glass, metal, or hard vegetables.
When you lose power for the garbage disposal, there may be a reset button on the bottom of the disposal. If this doesn't get the power back on, you may need a new disposal.
Garbage disposal leaking at the drain pipe connection usually requires replacing the rubber gasket. If this is not the case, and your disposal is leaking, it may need to be replaced.
GE
General Electric makes many home appliances, and their garbage disposals are know for their strong motors and durability.
Insinkerator
The best known brand name in garbage disposals. Insinkerator designed and produced the first "in sink" garbage disposal. They offer the Badger and Evolution models.
KitchenAid
KitchenAid offers batch feed and continuous feed garbage disposals for residential and commercial customers.
Waste King
Waste King offers residential and commercial garbage disposals with energy efficient design.
Whirpool
Whirlpool offers affordable entry level option for do it yourself homeowners who want to install a garbage disposal on their own.