Trenchless Sewer Repair Denver
We offer both the trenchless Pipe Bursting and Pipe Lining methods. Both techniques allow us to perform sewer line replacement with minimal disruption to your landscaping and property, along with saving you time and money. From short to long sewer lines, we have the perfect equipment and experience to perform the best installation for your sewer line replacement project.
The trenchless is an advantageous method to use in certain sewer line replacement scenarios, when a full excavation is not needed or is too intrusive to your property.
Why Have This?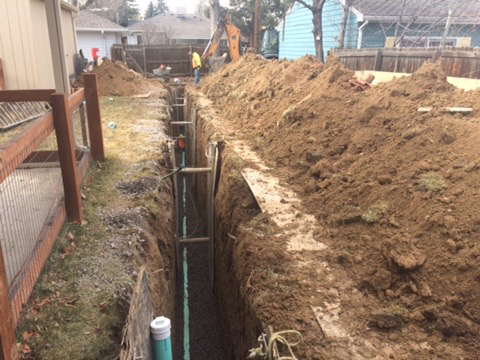 When You Can Have This?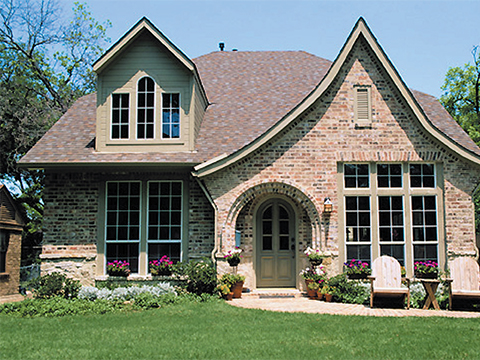 Benefits of Trenchless Technology
The clear benefits in trenchless technology include:
No damage to landscaping, interior or exterior of structures
Prior to trenchless sewer pipe repair technology, licensed plumbers would have several people at your home or business digging up a trench to access the sewer pipe, or jackhammering their way through floors. After repairing or replacing the line, the sewer technicians would then fill the trench up and try to restore your yard and other areas back to their original condition. This process is extremely time consuming, and your bill will reflect this. Also, it's unlikely your landscaping or other structures will be the same as before. Trenchless does not disturb plants, trees, or bushes that can be habitat for wildlife.
Saves You Time and Money
Since the trenchless method accesses a sewer line system through access points, it requires less time and manpower than digging up a trench, and that save you money. Also, it will not disrupt your business or home. Coupled with saving time and money, trenchless sewer repair extends the lifetime of your sewer system, eliminates expensive backups and improves the water flow.
Effective in all Building Types
Trenchless sewer repair is ideal for all building types:
Single Family Residential
Commercial Buildings
Hospitals
Historic buildings
HOA / Condo Associations
Hotels, Resorts & Casinos
Industrial
Multi Tennant / Apartment Buildings
Retirement & Nursing Facilities
Universities & Schools
Trenchless sewer line repair is excellent in populated urban areas that have lots of pedestrian activity and underground utilities. The technology enables underground sewer lines to be repaired safely.
Less Pollution and Waste
Less resources are required for a trenchless project such as trucks, excavators, and dump trucks. This saves on energy and fuel costs, and reduces the carbon footprint on the environment.
If you have a sewer line problem, give King Rooter & Plumbing a call and let us demonstrate how we can solve your sewer pipe leaks, holes, tree root intrusions, and other issues. Our trenchless process for pipe repair will save you time, money, and headaches all while being friendly to the environment.
We offer the Sewer Pipe Lining method for sewer line replacement, and in certain situations pipelining is the best method to replace your sewer line. For example, in some homes or commercial properties, it is not feasible perform a traditional excavation or pipe bursting to replace the sewer pipe.
How Pipe Lining Works
With the pipe lining method, the existing line is cleaned and cleared of any debris, hard scale build up and root intrustion. Then a seamless, impenetrable expoxy pipeliner or CIPP is pulled into place and the bladder is inflated. After installing, and is left to cure. After curing, the bladder is removed leaving behind a structural "pipe within a pipe" that spans gaps and stops root intrusions.
King Rooter & Plumbing is the exclusive Nu Flow certified installer for trenchless pipelining in the Denver metro area.
We offer trenchless sewer repair Denver in your neighborhood now. Call King Rooter today at (303) 949-2593 to have us inspect your sewer lines and fix any problems before it's a real mess!

Pipelining Method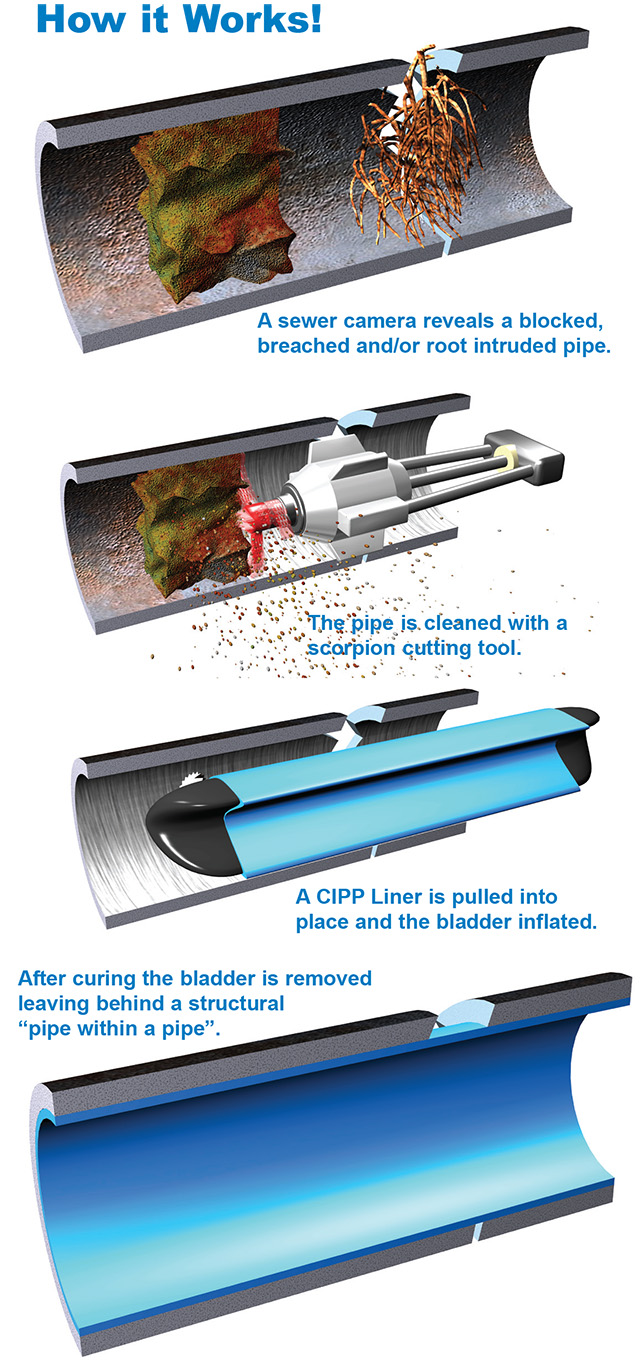 We use pipe bursting for sewer lines that are difficult to access or in cases where the homeowner wants minimal disruption to their yard. We only need to dig an entry point and exit pit to pull the new pipe through replacing the existing pipe.
We always perform a sewer video inspection before we perform the pipe bursting so we can verify all the tie-ins and point of connections.
Then we attach the new HDPE (high density polyethylene) sewer line to a bursting head which pulls the cable through the old pipe while simultaneously installing the new pipe. The old clay pipe is broken apart as the new line replaces it – hence "pipe bursting."
The new pipe is fused together before and during the installation creating a solid continuous pipe eliminating any joints that could develop leaks later.
This method utilizes a hydraulic unit with a cable which is fished through the old sewer pipe and hooked to a bursting head.
We offer trenchless sewer repair Denver in your neighborhood now. Call King Rooter today at (303) 949-2593 to have us inspect your sewer lines and fix any problems before it's a real mess!
Pipe Bursting Process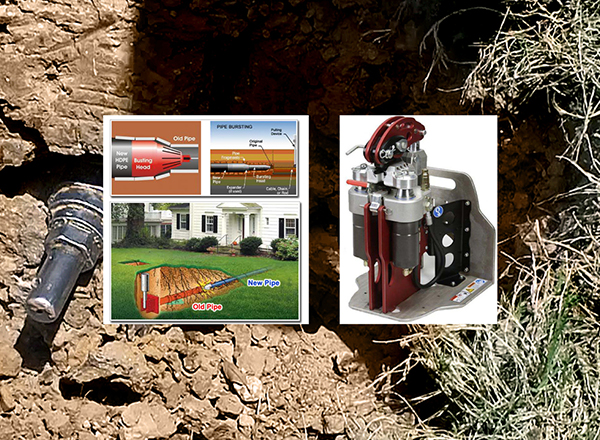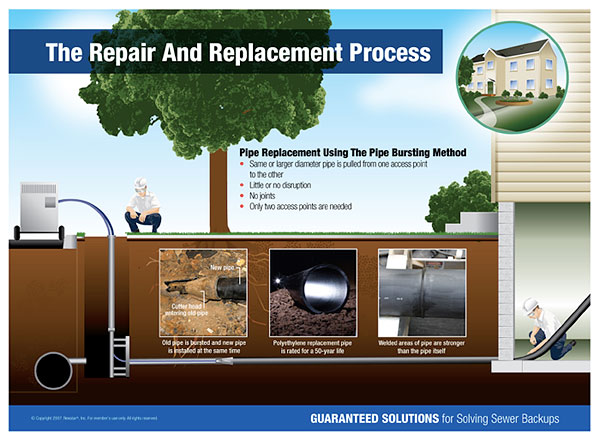 Trenchless Sewer Line Repair Cost
Sewer Pipe Lining Cost
The average cost for trenchless sewer pipe relining is determined by sewer line length and access. With this method we install a new seamless liner within the existing sewer line from a small access point requiring no or little excavation. Since it is performed without trenching, your driveway, patio, walkways, and yard remain untouched.
Sewer Pipe Bursting Cost
The average cost for trenchless pipe bursting is determined by sewer line length and access. This method uses a special machine that breaks up the old sewer pipe while simultaneously pulling in the new pipe. This method requires only small access points, leaving your landscaping untouched.
* Contact us for a free estimate, and evaluation for trenchless sewer repair Denver, as to which trenchless method is best for your sewer repair needs.
He was very good at explaining everything, showing what the possibilities where. Made everything extremely clear. – Rating: 5.0 Stars HomeAdvisor, Job Type: Plumbing, JON W. IN LITTLETON, CO, MAY 24, 2016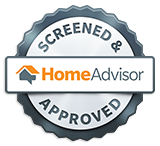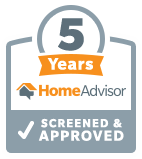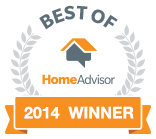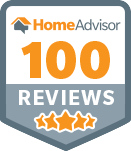 Call us today at 303-949-2593 or submit online to schedule trenchless sewer repair Denver service for your home or business, or to receive more information.