King Rooter & Plumbing offers expert trenchless sewer repair Denver.
Trenchless Sewer Repair Denver
Are you dreading the thought of a messy, disruptive sewer repair? Consider the modern alternative: Trenchless Sewer Repair in Denver.
Unlike traditional sewer repair methods, trenchless techniques such as Pipe Bursting and Pipe Lining involve minimal digging and disruption to your property. At King Rooter & Plumbing, we specialize in these innovative solutions that not only save you time and money but also preserve the beauty of your landscaping.
Our team is equipped with state-of-the-art tools and years of experience to handle sewer line replacements of any length. When full excavation isn't necessary or would cause excessive damage, trenchless sewer repair is the ideal solution. Trust us to deliver efficient and effective results for your sewer line needs.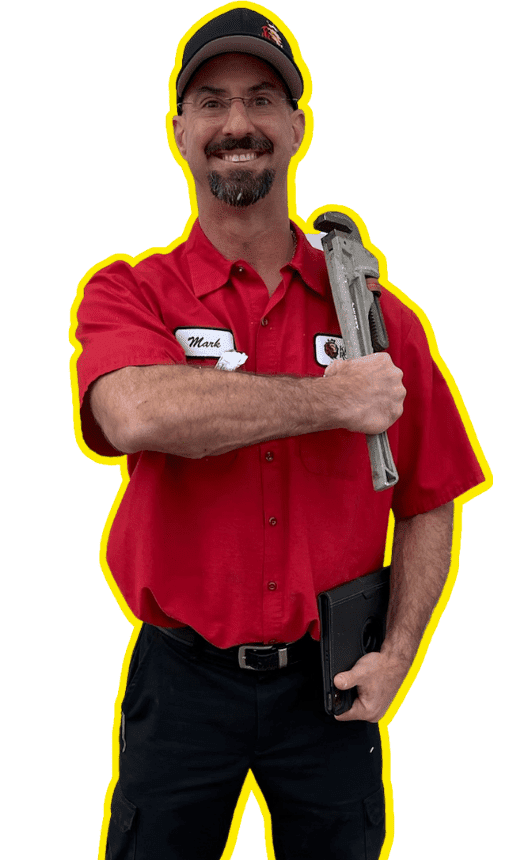 Are You Ready To

Get Started?
Schedule Your Estimates Today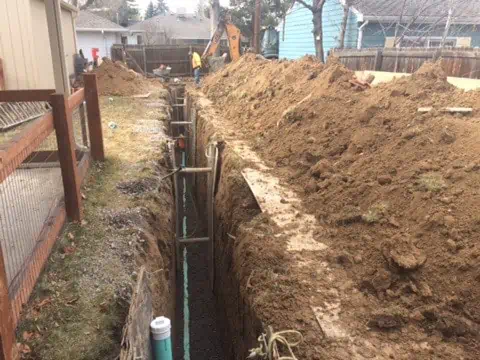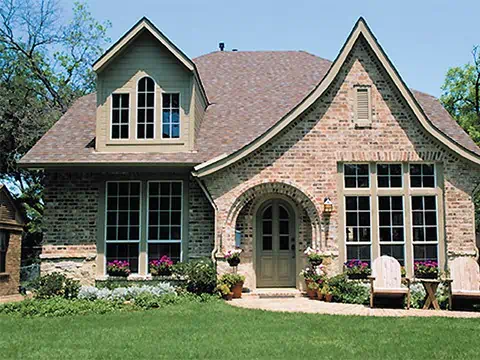 Discover the Advantages of Trenchless Sewer Repair
Tired of disruptive and costly traditional sewer repairs? Trenchless technology is here to save the day, offering a less invasive and more efficient solution. Here's why you should consider trenchless technology for your next sewer repair:
Minimal Damage to Landscaping and Structures
Gone are the days of digging trenches or jackhammering floors to access sewer pipes. With trenchless technology, your yard and other areas remain intact, saving you time and money on restorations. Plus, your plants, trees, and bushes won't be disturbed, preserving habitats for wildlife.
Cost and Time Savings
Trenchless methods use strategic access points, reducing the time and labor needed compared to traditional excavation. This means a smaller bill for you and less disruption to your daily life. Additionally, trenchless sewer repair extends your sewer system's lifespan, prevents expensive backups, and improves water flow.
Versatile for Various Building Types
Trenchless sewer repair is perfect for a wide range of buildings, including:
Single Family Residential
Commercial Buildings
Hospitals
Historic buildings
HOA / Condo Associations
Hotels, Resorts & Casinos
Industrial
Multi Tennant / Apartment Buildings
Retirement & Nursing Facilities
Universities & Schools
In densely populated areas with numerous underground utilities, trenchless technology offers a safe and efficient way to repair buried sewer lines.

Eco-Friendly Solution
Trenchless projects require fewer resources like trucks, excavators, and dump trucks, which helps save energy, reduce fuel costs, and lower the carbon footprint.
If your sewer line needs attention, give King Rooter & Plumbing a call. Let us show you how we can tackle sewer pipe leaks, tree root intrusions, and other issues using our environmentally friendly trenchless process. Save time, money, and stress with trenchless technology!
Before hiring an emergency plumber, make sure:
They understand a fast response is needed
They know the problem needs to be fixed promptly
The work area will be cleaned up when finished
Plumbers will arrive with equipped vehicles
The plumbing company is licensed and insured
They have the experience required
Excellent ratings and customer reviews
Local Colorado-owned and operated plumbing company
Are you looking for a non-invasive and efficient solution to replace your sewer lines? Sewer Pipe Lining might just be the answer you're searching for, especially when traditional methods like digging or pipe bursting aren't viable options for your home or business.
At King Rooter & Plumbing, we specialize in Sewer Pipe Lining, a cutting-edge, non-invasive technique designed to efficiently replace your sewer lines without causing unnecessary damage to your property. This innovative method is perfect for situations where traditional approaches aren't feasible, and it's becoming increasingly popular among homeowners and businesses for its many advantages.
Say goodbye to the headaches caused by sewer line issues and embrace the benefits of Sewer Pipe Lining. Trust King Rooter & Plumbing to provide you with a seamless, hassle-free repair experience that will save you time and money.

Experience the Innovative Pipe Lining Process with King Rooter & Plumbing
At King Rooter & Plumbing, we specialize in an advanced and efficient pipe lining process, ensuring minimal disruption to your property while providing a long-lasting solution for your sewer lines. Here's a detailed look at our expertly executed process:
Thorough cleaning: Our team starts by cleaning the existing pipe, removing any debris, hard scale buildup, or intrusive roots.
Seamless pipeliner installation: We introduce a durable, seamless epoxy pipeliner (also known as CIPP) into the damaged pipe, offering an innovative solution to the problem.
Precise positioning: The bladder is inflated to secure the pipeliner in the correct position within the existing pipe.
Curing process: Once in place, the pipeliner is left to cure and harden, creating a robust new pipe structure.
Completion: After curing, the bladder is removed, leaving behind a reinforced "pipe within a pipe" that fills gaps and prevents roots from infiltrating.
King Rooter & Plumbing stands out as the premier provider of trenchless pipelining services in the Denver area, boasting exclusive certification from industry leader Nu Flow. This distinction ensures that our customers receive top-of-the-line, state-of-the-art solutions for their sewer repair needs.
For reliable and effective Denver trenchless sewer repair, look no further than King Rooter & Plumbing. Call us at (303) 949-2593 to have our experts inspect your sewer lines and tackle any issues before they escalate, all while providing the exceptional service you deserve.
Sewer Pipe Bursting
Sewer pipe bursting is an innovative trenchless method for replacing damaged or outdated sewer lines with minimal disruption to your property. This technique is especially useful when traditional excavation is not feasible or would cause significant damage to your yard or landscaping.
At King Rooter & Plumbing, we specialize in using pipe bursting techniques to fix tough sewer line issues while minimizing damage to your yard. Our pipe bursting method uses a hydraulic unit with a cable that runs through the old sewer pipe, connected to the bursting head.
To start, we only need to dig a small entry and exit hole for the old and new pipes.
Before pipe bursting, we perform a thorough sewer video inspection to make sure all connections are in the right place. Then, we attach a high-quality HDPE (high-density polyethylene) sewer line to a bursting head. This head pulls the cable through the old pipe, breaking it up and replacing it with the new pipe at the same time. During installation, we fuse the new pipe together, creating a seamless and leak-proof line without any weak joints.
If you need expert trenchless sewer repair services in Denver, call King Rooter & Plumbing at (303) 949-2593. Our experienced team is ready to inspect your sewer lines and tackle any problems before they get worse.
Trenchless Sewer Line Repair Cost
Sewer Pipe Lining Cost
The cost for trenchless sewer pipe relining is determined by factors such as access and sewer line length. With this method, King Rooter & Plumbing installs a new seamless liner inside the existing sewer line through a small access point, eliminating the need for extensive digging. This preserves your driveway, patio, walkways, and yard.
Sewer Pipe Bursting Cost
The cost of trenchless pipe bursting depends on the length of the sewer line and ease of access. In this method, our expert team at King Rooter & Plumbing uses a special machine to break up the old sewer pipe while pulling in the new pipe simultaneously. This method requires only small access points, keeping your landscaping intact.
For a more accurate and personalized estimate of your Denver trenchless sewer repair needs, please contact King Rooter & Plumbing for a free evaluation.