SUMP PUMP SERVICES
Install, Repair & Replacement
Sump Pump
King Rooter & Plumbing sump pump replacement, installation, and repair plumbers are experts in the field, serving the Denver metro area.
Many homes in Colorado are constructed so excess water runs using gravity to low points in the house including the basement or crawlspace. A sump pump basin or pit is an enclosed concrete hole or container installed in the area where the water flows, from groundwater or seepage. Sump pumps take this collected water from the pit and pumps it outside the home where it can flow into the storm drain system, drywells, or other areas.
Groundwater levels are a consistent problem in many Denver metro areas due to snow and rain, causing basement flooding.  Sump pumps are important in keeping out water from your basement, crawl spaces, and foundation. Properly working sump pumps will prevent costly damage from a flooded basement in your residence.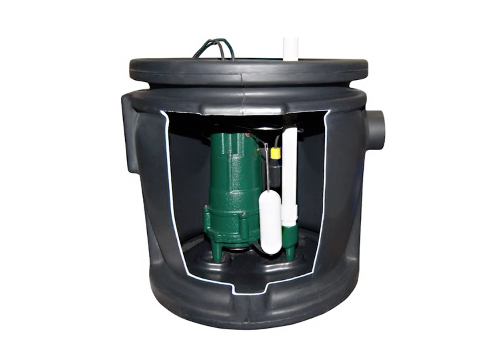 Sump Pump Replacement
Our sump pump replacement professionals can replace a malfunctioning sump system in no time.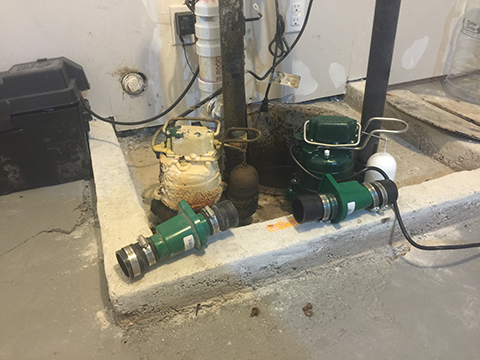 Sump Pump Installation
Our expertly trained sump drainage technicians handle every aspect of a sump pump installation. We can install any brand including Zoeller and Everbilt, residential, commercial, or industrial.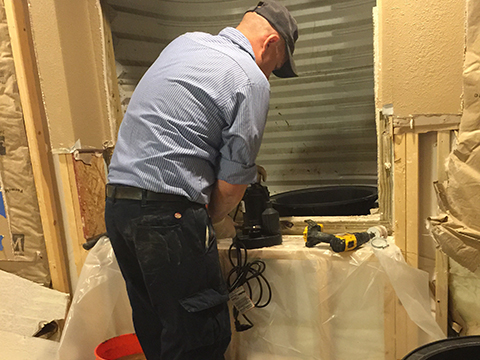 Sump Pump Repair
We offer sump pump repair in the Denver metro area. Our technicians are experts with sump pumps, and will inspect the motor and other components to make sure it is working properly in case a disaster such as flooding occurs. We repair and service all major pump brands including Zoeller and Everbilt Sump Pumps.
We do a full inspection, and also fill the sump pit with water to make certain your pump is operating correctly. We also make sure the sump device is discharging water, and that the float is working. We clean out the air hole in the discharge line, run the motor to see if there are any unusual noises that could signal a problem.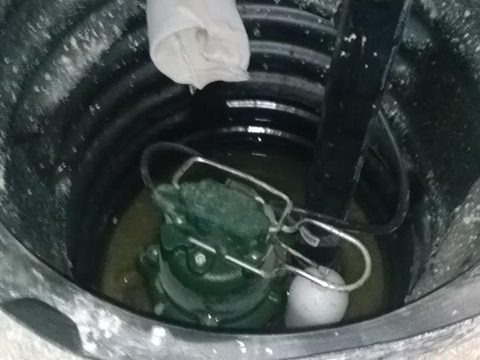 Sump Pump Maintenance
We offer sump pump maintenance in the Denver metro area.
Sump Battery
Sump Pump Check Valve
Sump Pump Battery Replacement
The battery will be tested to see if a sump battery replacement is needed. Sump pumps usually last approximately 3 years.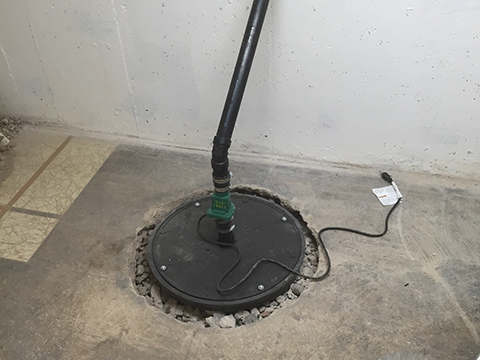 Sump Battery Backup
We offer Sump Battery Backup systems installation.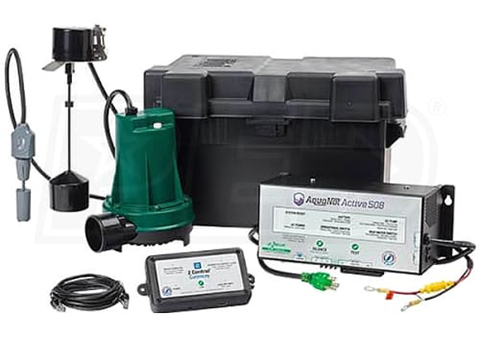 Zoeller Sump Pumps
We highly recommend installing a Zoeller Sump Pumps. They are the best designed and performing sump system available, and are designed to go up against the toughest residential applications.
Designed, machine, and assembled in the USA, Zoeller maintains a high level of quality by 100 percent factory testing each pump underwater prior to being shipped to the customer. This testing allows Zoeller to guarantee that the pump will operate out of the box everytime.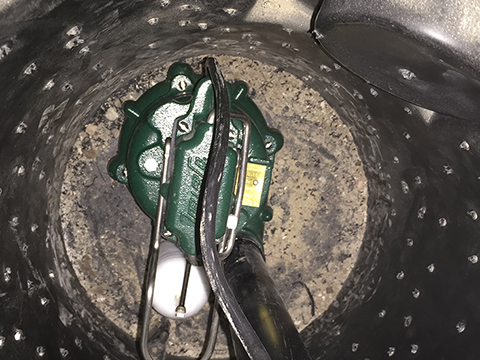 Sump Pump Cost
A homeowner can choose from two types of sump pumps, a submersible and pedestal.
The cost will depend upon several factors listed below:
Submersible or pedestal type.
Pump horsepower, materials (plastic or cast iron or stainless steel), flow rate, and the height the water needs to be lifted to discharge it.
Battery backup or water-powered backup emergency sump pumps.
Whether adding drain channels requires jackhammering through concrete basement floor, or adding drainage without jackhammering and using baseboard-style drains along inside of basement walls.
Professional plumber labor costs.
Emergency Sump Pump
We provide emergency sump pump service in the entire Denver metro area to assist you when disaster strikes. We can install an emergency battery backup sump pump system.
Our sump plumbing experts are ready to install or repair sump pumps in Aurora, Arvada, Boulder, Brighton, Broomfield, Castle Rock, Centennial, Commerce City, Englewood, Golden, Highlands Ranch, Greenwood Village, Lafayette, Lakewood, Littleton, Lone Tree, Longmont, Louisville, Northglenn, Parker, Thornton, Westminster, Wheat Ridge, CO.
He was very good at explaining everything, showing what the possibilities where. Made everything extremely clear. – Rating: 5.0 Stars HomeAdvisor, Job Type: Plumbing, JON W. IN LITTLETON, CO, MAY 24, 2016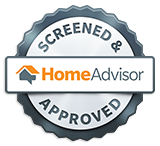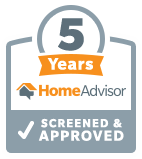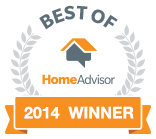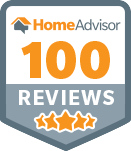 Call us today at 303-949-2593 or submit online to schedule plumbing service for your home or business, or to receive more information.