Gas Pipe Install & Repair
Gas Piping Denver: King Rooter & Plumbing gas technicians are experts at getting your gas lines and pipes repaired or installed properly and safely.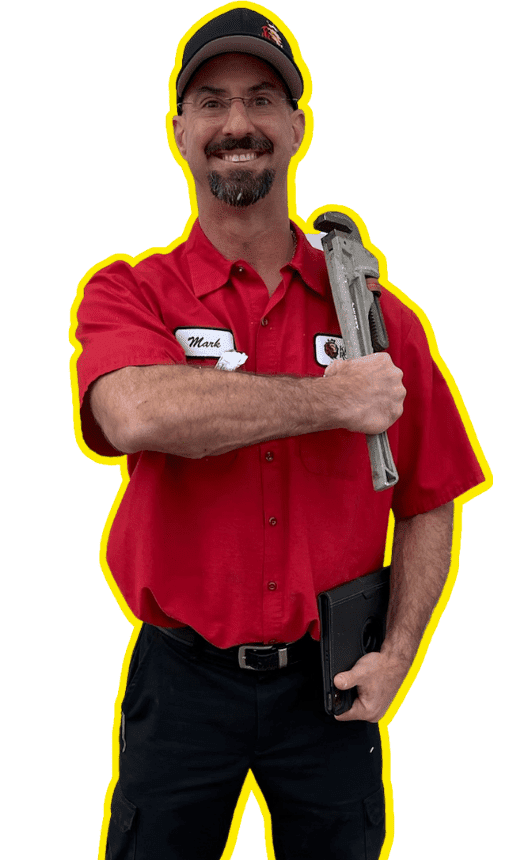 Are You Ready To

Get Started?
Schedule Your Estimates Today
Gas piping and gas hookups are crucial components of any gas-powered appliance or equipment. Whether you're installing a new boiler, water heater, or outdoor kitchen, proper gas line installation is essential to ensure safe and efficient operation. At King Rooter & Plumbing, our team of experienced technicians specializes in gas line installation and repair for all types of applications.
From boilers to outdoor kitchens, we can install gas lines for all kinds of appliances and equipment. We can even convert your electric appliances to gas for a more energy-efficient home. Plus, we're also equipped to install gas lines for outdoor living spaces, such as kitchens, fire pits, and grills, so you can enjoy your outdoor spaces to the fullest.
Our technicians are well-versed in all aspects of gas line installation, from obtaining necessary permits to performing thorough inspections to ensure the job is done safely and correctly.
Gas Line Leak Detection & Locating
Are you concerned about gas leaks or suspect that your gas line may be damaged? Don't take any chances when it comes to your safety. At King Rooter & Plumbing, we offer professional gas line leak detection and locating services to quickly identify and repair any issues with your gas line. Our expert technicians use state-of-the-art equipment to accurately detect and locate gas leaks in your gas line system.
If a gas leak is detected, we will immediately shut off the gas and work quickly to repair the leak to prevent further damage or danger. In cases where excavation is required, we have all the necessary equipment to safely and efficiently dig trenches for the installation of new gas lines. Trust King Rooter & Plumbing for all your gas line leak detection and locating needs, and enjoy peace of mind knowing your safety is our top priority.
Are you experiencing gas leaks or issues with your gas lines? Do you need a trusted and reliable plumbing service to repair your gas pipes and get your gas appliances up and running again? Trust the experts at King Rooter & Plumbing to diagnose and repair any gas pipe problem you may be facing. Our licensed and experienced technicians are skilled in repairing and installing gas lines for all types of appliances, from furnaces to water heaters to grills and more.
We understand the importance of safety when it comes to gas line repair, and we prioritize your safety and satisfaction above all else. Our team is available 24/7 to assist you with all of your gas pipe repair and installation needs.
Don't let a gas leak or malfunctioning gas appliance put you and your family at risk. Contact King Rooter & Plumbing today for reliable, safe, and efficient gas pipe repair and installation services.