Is your sewer line clogged? King Rooter & Plumbing are the sewer cleaning experts, and we are here to help! We have cleaned thousands of sewer pipes since 2006.
Clogs or damage to a sewer line are usually caused by a few different factors.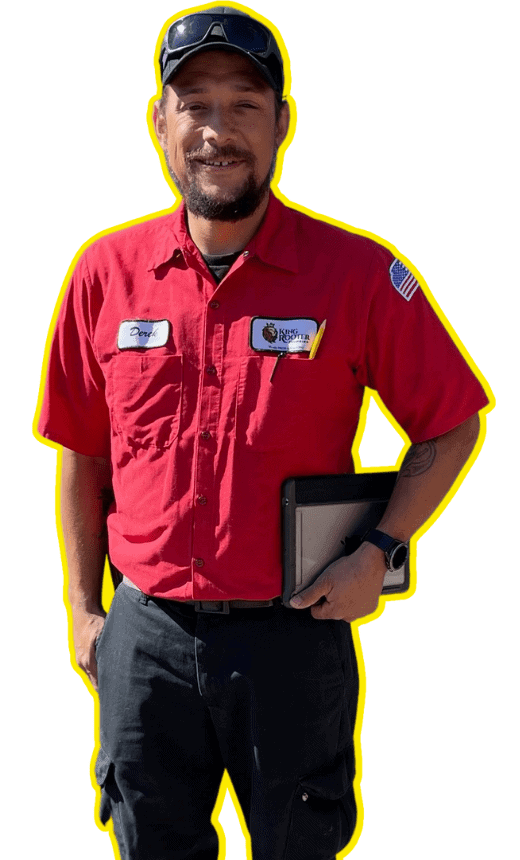 Are You Ready To
Get Started?
Schedule Your Estimates Today
Pouring unsuitable contents down the drain
Grease
Food Pieces
Ground movements
Grease, food, soap scum, and other debris can accumulate in a drain, creating clogs and developing weak points. As the weak points deteriorate, they are susceptible to breaks and cracks, and this results in a larger problem than you wish to experience. Sewer line problems such as breaks or cracks can lead to major problems, so "nip it in the bud" and get them repaired as quickly as possible. King Rooter's professional plumbers will be able to fix your sewer pipes and keep your plumbing system functioning properly.
The first thing we do is to determine if the blockage is occurring in the main sewer line or the secondary sewer lines, or both. The sewer line in your home can be compared to a tree – it has main "trunk" line and "branch" lines which are secondary lines, that run up to each plumbing fixture (toilets, sinks, floor drains) from the main sewer line. These secondary lines may also need to be cleaned during the process of cleaning the main sewer line. If the main sewer line has backed up it can push up sludge, and other debris into the secondary sewer lines.
The way we determine which lines are backing is by running small amounts of water through the different plumbing fixtures in your home to discover which line is causing the backup.
Once we discover which sewer line is backing up, our sewer cleaning experts will provide you with the recommended options of cleaning the lines by sewer cabling or sewer jetting. Call us today at 303-949-2593 about your sewer cleaning Denver project!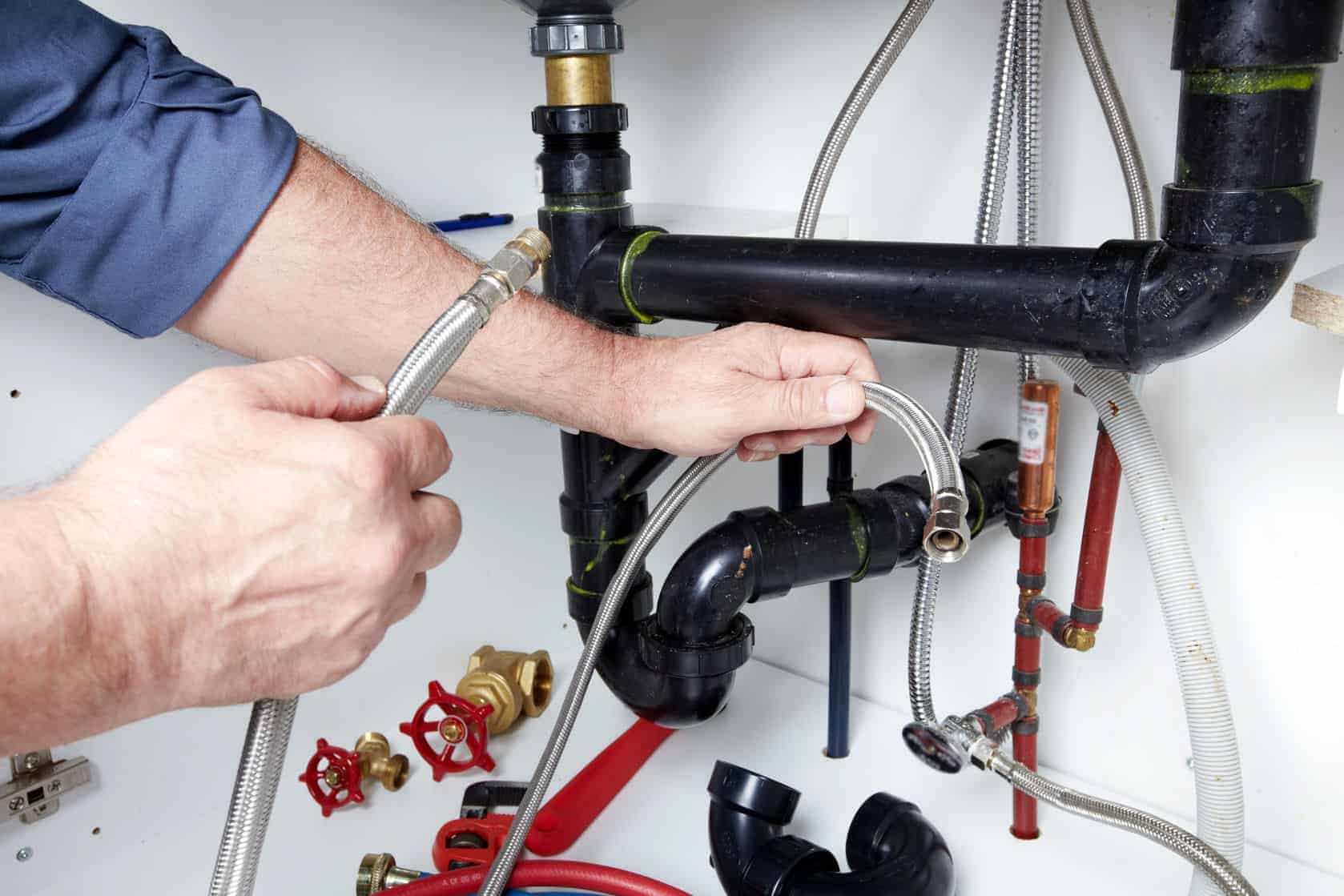 The first thing we do is try to cable out the sewer line. Sometimes this technique is referred to as "rooter" service. Most of the time, in Colorado the problem is caused by tree root intrusions into the sewer pipe. Sewer cabling cuts away roots, hard blockages, and other debris. The machine used is driven by a 1/2 horsepower electric motor with 100 feet of cable, and at the end of the cable there is a razor sharp cutting blade, designed with hardened steel for maximum cleaning power.
In most cases, sewer line blockages are successfully cleared by the cabling or rooter method. Often times, a plumbing company may say that your sewer pipe needs to be replaced to fix problems permanently, costing you thousands of dollars! We always try to use our Speedrooter 92 power sewer and drain cleaner first, and it usually gets the job done.
We always use the right equipment to get the job done right the first time. Cabling can clean years of encrustation from scum and grease.
We use the Speedrooter 92 & Spartan 100 sewer line cabling equipment. These are the best cabling machines and will ensure your sewer pipes are cleared.
Sewer Jetting enables us to clear clogs and remove contaminants with a cleaning method that uses high pressurized water. We are equipped with state-of-the-art technology to clear any clogs or build-ups in your sewer lines at residential, commercial, or industrial properties.
Primary benefits of using sewer jetting include:
The most effective cleaning method.
Removes extreme blockages, tree roots, toilet paper, sand, gravel, and other debris that cabling can't.
Prevents emergency sewer problems.
Prevents future damage to your property or sewer pipes.
Keeps your business operating, so you won't suffer revenue loss.