Hiring Plumbing Technician – Denver CO
King Rooter And Plumbing LLC
Compensation
$40,000 – $120,000 a year
Job Type: Full-time
Qualifications
Plumbing: 3 years experience (preferred)
Full Job Description
Plumber/Service Technician
Sewer Technician plumber
King Rooter and Plumbing, LLC. of Denver, CO is looking to hire a full-time Plumbing Technician and also new excavation crew members.
Job details
Compensation
$20 – $30 an hour/Commission
Full Job Description
King Rooter & Plumbing is hiring a full-time Residential Plumber / Plumbing Services Tech to join our fast-paced Denver Metro area team. This position promptly performs residential and commercial plumbing services in a courteous, professional, and accurate manner. Do you have top-notch customer service skills? Do you catch on quickly? Are you all about customer service? If you're looking to grow alongside other professionals at an industry-leading home services company, keep reading- you'll thank yourself later!
Our Residential Plumber earns an industry-competitive pay of $20-$30an hour/Commission depending on experience and certifications. In this Plumbing Services Tech position, you can expect to work Tues-Sat from 7 am-5 pm, with occasional overtime hours available. You would also be eligible for fantastic benefits such as including insurance, paid vacations, paid holidays, a Truck Take Home Program (vehicle allowance), professional uniforms (accessories, jacket, outerwear), no on-call requirement, as well as professional-grade equipment and tools (pro press, sewer drain and jetter's, sewer camera and locators, and dispatching software)! If it's your name we're calling, apply today!
About King Rooter & Plumbing
Here at King Rooter & Plumbing, we pride ourselves on the service and care we provide for the Denver Metro area communities! Locally owned and operated, we are the go-to company for full-service residential plumbing services! We hang our hat on our dedication to honesty, integrity, and professionalism and we are committed to approaching every project as if we were doing it for our own family. You can trust that we'll complete the job up to the highest industry standards.
Our team members pride themselves on implementing the best practices to ensure we are only using tried and true techniques that will provide outstanding and consistent results! We provide our local communities with exceptional customer service, effective repair, and replacement solutions, and reliable results to a wide range of in-home projects.
In order to help our employee's function at their best, we make sure everyone enjoys and feels accomplished in what they do. We truly care for the overall well-being of our employees, which is why we offer competitive compensation and an amazing company culture built on helping our team members succeed. We want you to WANT to come to work and be successful!
Qualifications – Residential Plumber / Plumbing Services Tech
3 or more years of recent full-time experience
Knowledge about plumbing codes
Current driver's license and clean driving record
Can pass a background check and drug test
Are you an adaptable team player with good communication skills who loves to learn? Do you thrive in a fast-paced environment? Do you manage your time and tasks effectively? Do you take pride in your work? Do you present yourself professionally? If so, this might be the position for you!
Benefits
Health insurance
Paid time off
Work Schedule
8 hour shift
Day shift
Holidays
Monday to Friday
Overtime
Weekends
Supplemental Pay
Bonus pay
Commission pay
COVID-19 considerations:
We do provide our technicians with PPP protection hand sanitizer and gloves we want to make sure everybody is safe from this virus and screen every call that comes in from our customers.
Experience
Plumbing: 3 years (preferred)
Work Location
Multiple locations – Denver and Boulder metro areas
Hours
Typical start time: 8AM
Typical end time: 5PM
This Job Is
A job for which military experienced candidates are encouraged to apply
Open to applicants who do not have a high school diploma/GED
A good job for someone just entering the workforce or returning to the workforce with limited experience and education
Open to applicants who do not have a college diploma
Benefit Conditions
Waiting period may apply
Only full-time employees eligible
Work Remotely
COVID-19 Precaution(s)
Remote interview process
Personal protective equipment provided or required
Social distancing guidelines in place
Sanitizing, disinfecting, or cleaning procedures in place
"Where the Customer Gets Treated as Royalty"
Our licensed Denver plumbers are ready to install, repair, or service your plumbing projects in Aurora, Arvada, Boulder, Brighton, Broomfield, Centennial, Commerce City, Denver, Englewood, Frederick, Firestone, Golden, Glendale, Henderson, Highlands Ranch, Lafayette, Lakewood, Littleton, Longmont, Lone Tree, Louisville, Northglenn, Parker, Thornton, Westminster, Wheat Ridge, CO.
He was very good at explaining everything, showing what the possibilities where. Made everything extremely clear. – Rating: 5.0 Stars HomeAdvisor, Job Type: Plumbing, JON W. IN LITTLETON, CO, MAY 24, 2016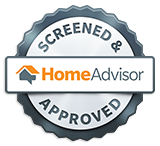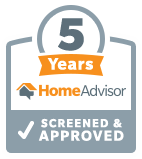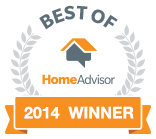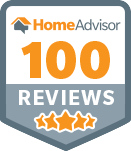 Call us today at 303-949-2593 or submit online to schedule plumbing service for your home or business, or to receive more information.