Need a Plumber in
Welby, CO?
Turn to King Rooter & Plumbing
Welby, CO's Best Choice for Dependable Plumbing Solutions
Your quest for the best plumbers in Welby ends here! King Rooter & Plumbing is here to put an end to your plumbing woes with dependable, efficient plumbing services tailored to your home!
Top-of-the-Line Services from


Welby's Preferred Plumbing Company
Are you searching for reliable, affordable, and professional plumbers in Welby, CO? Look no further! King Rooter & Plumbing is here to bring you a seamless plumbing experience you'll want to tell your neighbors about.
Why us? We believe in delivering not just services, but solutions. Solutions that amplify your home's functionality and enhance your living experience. We're not just your regular plumbers; we're your trustworthy plumbing allies.
From unpredictable emergencies to regular maintenance, and from thoughtful fixture upgrades to seamless installations, we are on a mission to enhance your living experience while boosting the functionality of your Welby home.  So, when you're on the hunt for 'the best plumbers near me,' remember, King Rooter & Plumbing is only a call away, ready to tackle your plumbing challenges in Welby, CO.
WATER HEATER INSTALL & REPAIR
Don't let an icy-cold shower be the start of your day! Whether your home is equipped with a classic water tank or an ultra-modern tankless system, we make sure your hot water supply is never compromised. Emergency repair, total replacement, or a simple periodic check-up - Whatever your water heater needs, our skilled team is always ready to assist. Trust us to keep the hot water flowing in your Welby home.
DRAIN & SEWER CLEANING & CAMERA
Our drains and sewers are the unsung heroes of our homes. They work tirelessly to keep our households running smoothly. But, sometimes, even these heroes need assistance. That's where we come in! Blocked drains? Damaged pipes? Puzzling sewer issues? Leave it to us. Our expertise in cleaning, unclogging, and repairing drains and sewers, paired with our advanced camera inspection tech, helps us get the job done right.
SEWER & WATER
PIPE REPAIR
What's working tirelessly behind the scenes to ensure we have clean water on tap? Our water pipes! But when they're out of sorts, you need a trusted team on hand. That's where we shine! No matter the sewer or water line issue, we've got it under control. We'll whip them back into shape and keep the water flowing smoothly in your Welby home. You can count on us to maintain the water harmony in your house.
PLUMBING INSTALL
& REPAIR
Plumbing problems can range from mildly annoying to utterly disastrous. A clogged sink, a dripping faucet, a malfunctioning toilet - they all spell trouble.  We're all set to fix or replace any unruly fixtures without emptying your pockets. No matter the issue, our team is here to ensure your home stays interruption-free. Because in the world of King Rooter & Plumbing, the only drip should be the coffee maker!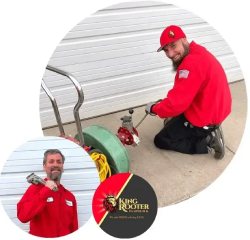 King Rooter & Plumbing
Your Dependable Partner for all your Plumbing & Septic Needs in Welby, CO
Over the years, we have fostered a loyal customer base that vouches for our superior services, thanks to our credentials that reflect our dedication to excellence: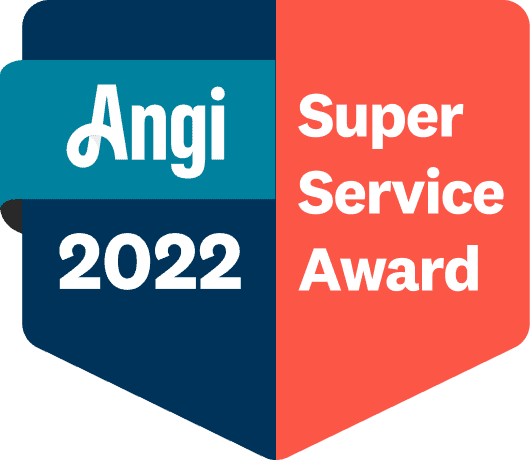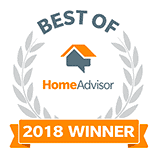 Best of HomeAdvisor
Award Winner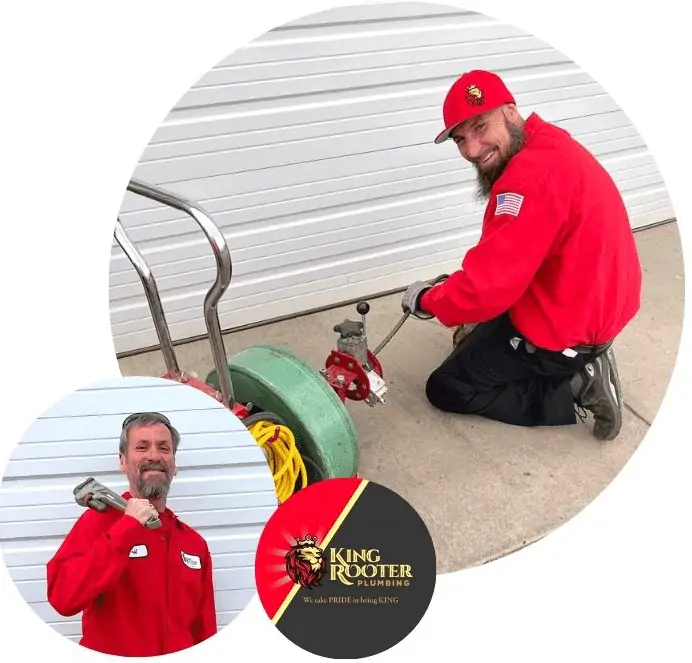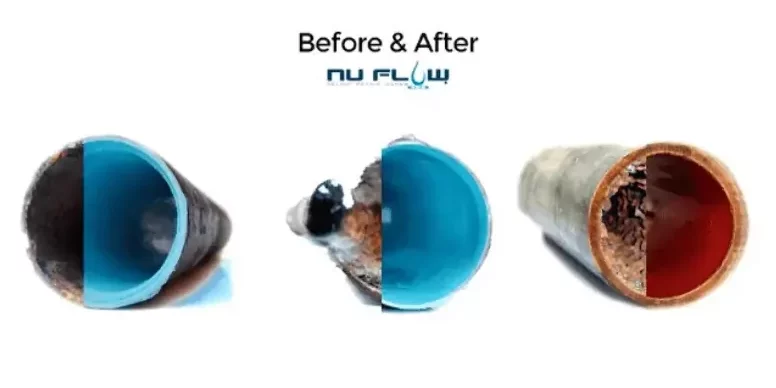 Introducing NuFlow
Leading the Way in Plumbing Solutions
NuFlow is a game-changer in tackling plumbing issues. This cutting-edge technology handles everything from leaks, drain breaks, and root intrusions, to sewer backups with minimal disruption to your property.
Picture this: No dread about extensive yard work, no uprooted trees or damaged driveways. That's NuFlow for you. Less time, less mess, and less cost.
As a certified NuFlow installer, King Rooter & Plumbing is proud to bring this revolutionary trenchless sewer line repair technology to homes in Denver and Welby metro areas. No more worries about costly sewer line replacements or extensive yard work!
NuFlow's ground-breaking approach extends to sewer and drains, water, gas, or HVAC systems, ensuring smoother, cleaner, and hassle-free plumbing solutions. Curious about the cost? Give us a ring at (720) 310-6801 to learn more about our services and get an estimate for trenchless sewer repair.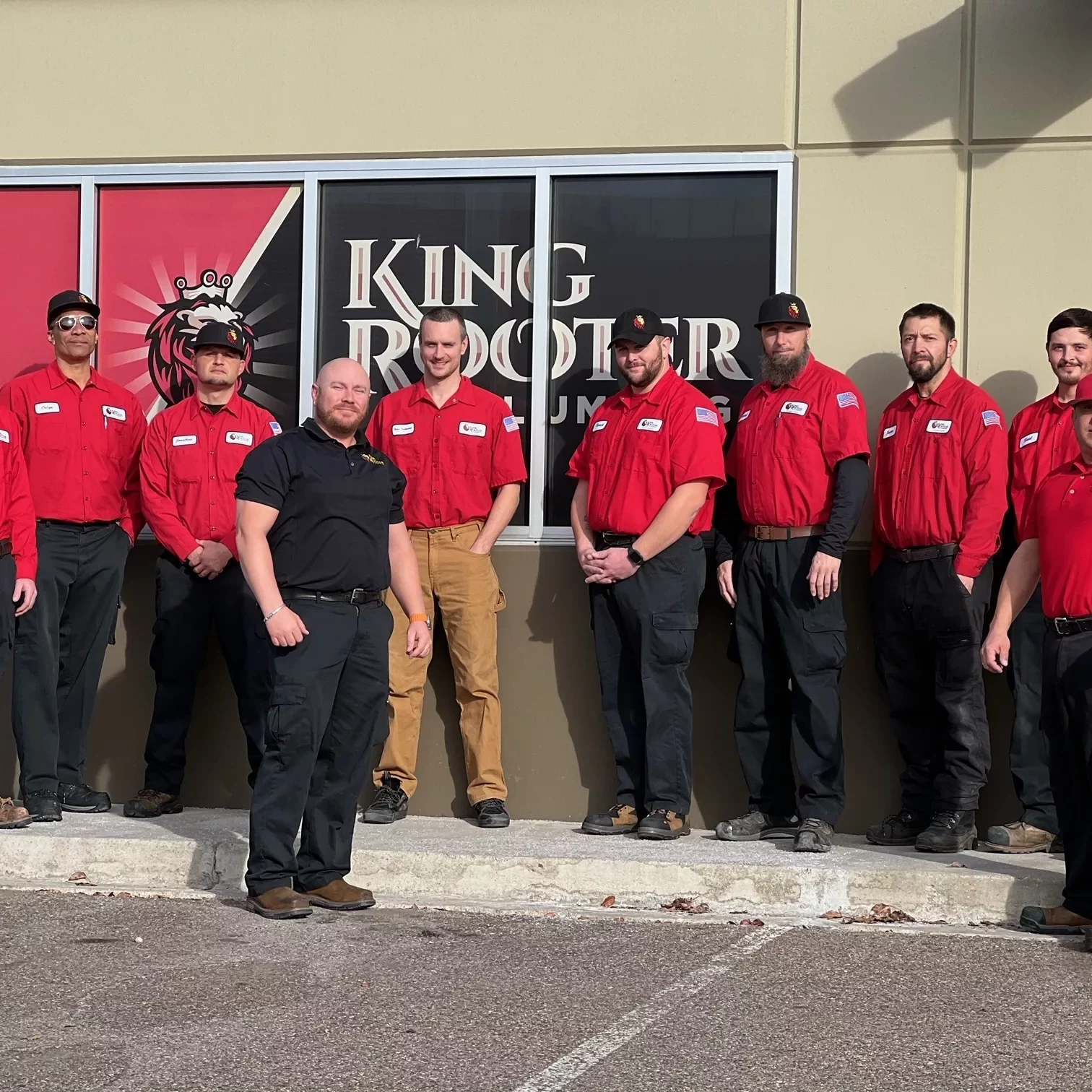 Welby's Preferred Plumbing Services | King Rooter & Plumbing
Your Trusted Ally in Welby for All Your Plumbing Needs
Are persistent plumbing issues robbing your peace of mind? Worry no more! King Rooter & Plumbing is here to restore balance in your Welby, CO home.
We are King Rooter & Plumbing - your friendly problem-solvers, offering unwavering reliability and high-quality plumbing solutions to the Welby community for over a decade. Whether you're grappling with a plumbing emergency, drain cleaning, sewer repair, or a water heater replacement, we've got the skills to resolve any plumbing obstacle. With our swift response time, we are just a phone call away to solve your plumbing woes and restore peace in your home.
Don't compromise on your Welby home - choose King Rooter & Plumbing. Reach out to us at (720) 310-6801 to schedule a service and experience the difference that comes from working with true professionals!
Caught in a Plumbing Emergency?
King Rooter & Plumbing is Here to the Rescue!
Since our establishment in 2006, our team of licensed and seasoned plumbers has been ensuring homeowners and businesses in Welby enjoy uninterrupted and smooth-functioning plumbing systems, especially when emergencies strike.
Why Trust Us in Your Time of Need?
Exceptional service isn't just a promise—it's our modus operandi. When you find yourself in a plumbing emergency, remember, help is just a call away with King Rooter & Plumbing!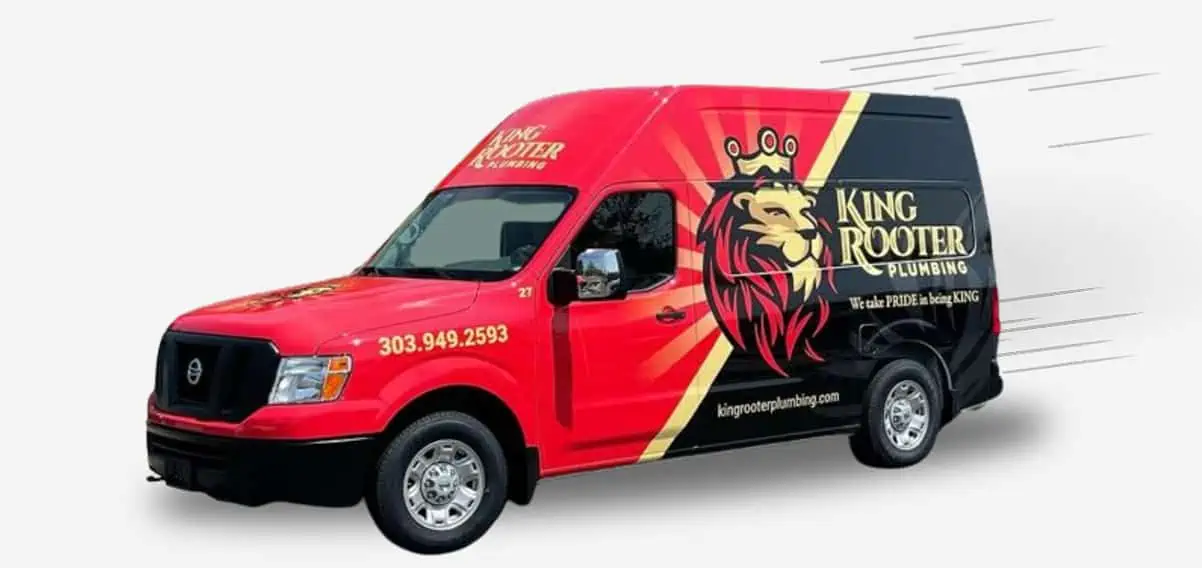 Why

Choose

King Rooter & Plumbing in
Welby, CO?
We understand that choosing the ideal plumbing service can be quite a task, but we're here to simplify that decision for you. At King Rooter & Plumbing, our focus is on delivering top-notch plumbing solutions, unparalleled customer service, and a genuine dedication to the Welby community. Here's what sets us apart: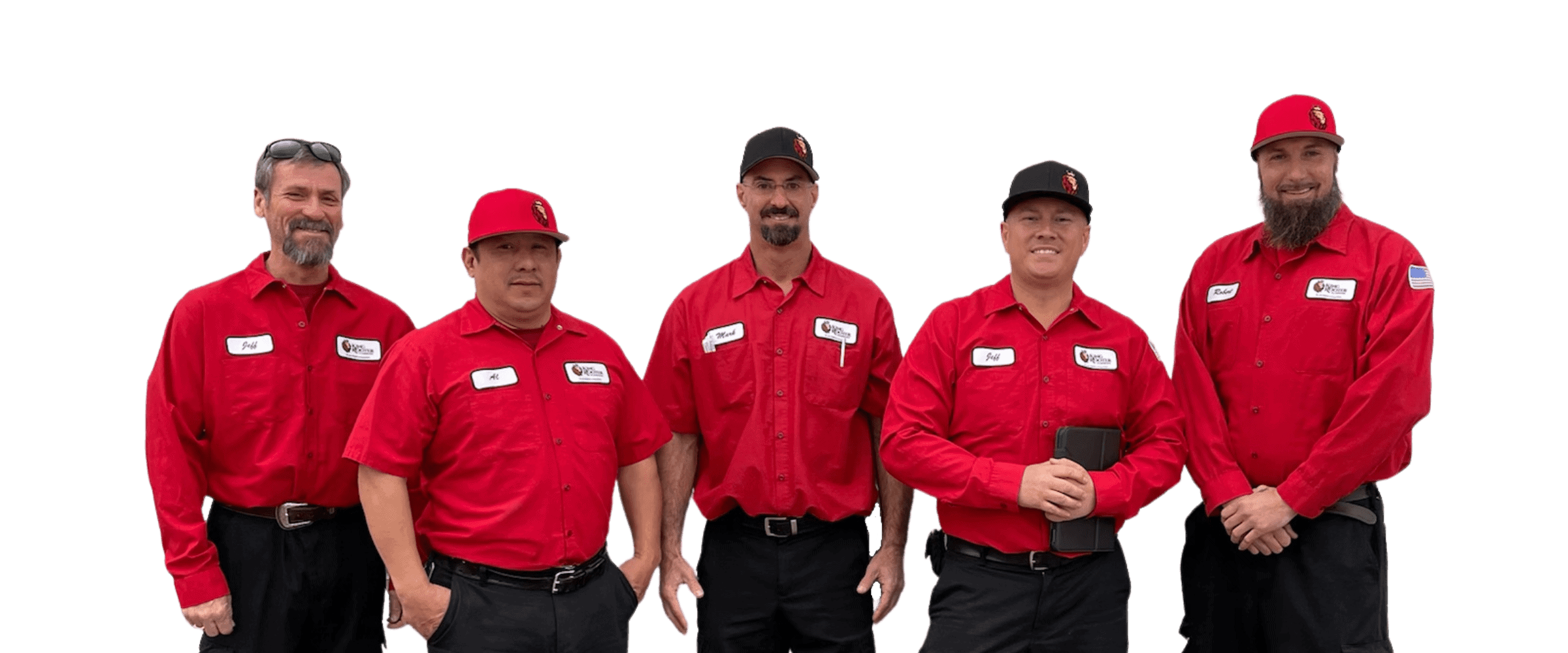 Prompt Same-Day Service
Got a plumbing pickle that can't wait? No problem! With King Rooter & Plumbing, we're geared up for speedy, same-day service. Rest easy, help is just a call away.
Top-Tier Service You Can Rely On
We're more than a business - we're part of the Welby family. With King Rooter & Plumbing, you get a team that's dedicated to earning your trust, job after job.
Flexible Scheduling
We know life can be a whirlwind. That's why we roll with your routine. With us, you keep up with your daily hustle while we sort out your plumbing issues.
Your Friendly Local Plumbers
Surprises are great, but not when it comes to costs! At King Rooter & Plumbing, we believe in upfront pricing. You know what you're paying for - no hidden extras, no unexpected costs.
Testimonials
WHAT OUR

CUSTOMERS

SAY ABOUT US
Excellent
4.7
★
★
★
★
☆
Based on 392 reviews from
review us on
Bob Stewart
★★★★★
They were excellent!
Geoffrey Gardner
★★★★★
We had a great experience getting a new water heater, water filtration system and some assorted new piping with King Rooter. Jeff and Hank got the project priced and scheduled, and were able to quickly get us on the schedule. Dominic and Hunter performed all the work for us and were great to work with, answer questions, and install all the equipment. Everyone was so friendly, helpful, and professional.
Pavel Prusakov
★★★★★
I had to call King Rooter & Plumbing a couple of times. On the initial assessment, Eric gave advice without being pushy. I ended up installing a couple of things, he did a prompt and professional job. Every time when I called or emailed, their customer service was quick to respond. When other technicians came out they were just as professional with assessments and their work. Regardless how many questions I asked, they always provided a thoughtful response.
Benjamin Taylor
★★★★★
Damion and Johnathan were professional, and communicated clearly with us. They found the issue quickly, and executed fast and with minimal disruption to our day. Also nice to the dogs.
Response from the ownerThank you for the great review. Our technicians are dog lovers. Don't hesitate to call for any future plumbing issues.
Heather Hanneman
★★★★★
He was great
Arlene Gallegos
★★★★★