Sewer Pipe Relining Denver
Sewer pipe relining repair means your floors, yard, trees, deck and driveway are left untouched!  Less time, less mess, less money! King Rooter & Plumbing offers sewer pipe lining in the Denver and Boulder metro areas. We are a Certified Nu Flow installer of the Nu Drain sewer pipe reliner system, one of leading trenchless sewer line repair technologies available. If you need a sewer line replacement, and are looking at sewer lining companies, call King Rooter, at (720) 408-3888 to learn more or for trenchless sewer repair cost.
Fix Your Pipes from the Inside!
To schedule a sewer pipe lining, call us at (720) 408-3888 or submit Online Request.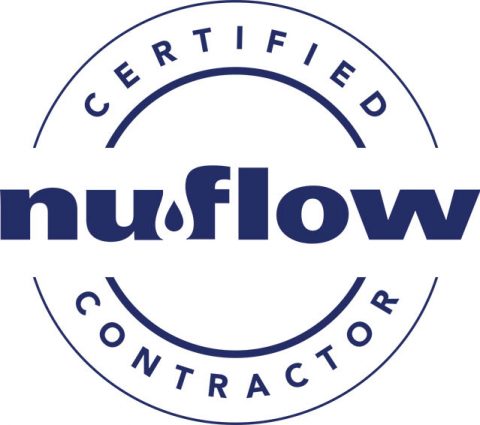 Sewer Pipe Lining
Don't Replace – Renew!
Save your time and money with King Rooter's Nu Flow Trenchless Pipe Lining Restoration System.
If your are experiencing sewer backups, clogged pipes, corrosion, cracks, leaks, pinholes, or tree roots in your sewer line, sewer pipe relining offers several advantages and benefits. King Rooter & Plumbing's sewer pipe relining technicians have the proper experience and training to get the job done right. The Pipe Relining method can be used on any type of residential or commercial property, and can handle even the most difficult repairs including large vertical pipes and multiple bends.
Sewer Pipe Lining repair means your deck, driveway, floors, sidewalks, trees, and yard are left untouched!
Less time, less mess, less money!
Your Denver Sewer Relining Experts
Sewer Pipe Relining is one of the best ways to do trenchless sewer repair or replacement in Denver.
Homeowners and businesses now have the proven option to re-line your old sewer line instead of having it dug up and replaced. Whe you re-line your sewer pipe, it eradicates all cracks, leaks, holes or roots that may be causing problems to your sewer line system. Sewer relining creates one solid pipe with no joints that can fail.
Most homes constructed before 1970 have cast iron or clay drain and sewer lines. Ususally, your will see the cast iron pipes inside the property with clay sewer pipes in the exterior of the building connecting to the city sewer main line. The main problem with cast iron pipes is cracking or the bottom of the pipes rusting or rotting out. The primary problem with clay pipes is tree root intrusion into the pipe that causes cracking and breaking as the tree roots grow larger.
Tree roots entering sewer lines has been estimated to cause 80 percent of all blocked sewer lines. Older sewer pipe systems and cracked cast iron pipes are more likely to to have tree root problems. Contributing components to sewer line damage include aged pipes with joints that weaken and allow intrusion, smaller diameter pipes, pipes closer to the surface, coupled with tree types that grow rapidly. Historically repairing a sewer pipe with tree root intrusion or other problems has been costly and strenuous. Simply cleaning your line out will not fix the sewer line in these cases. With the trenchless pipe lining method, roots can no longer penetrate the sewer line.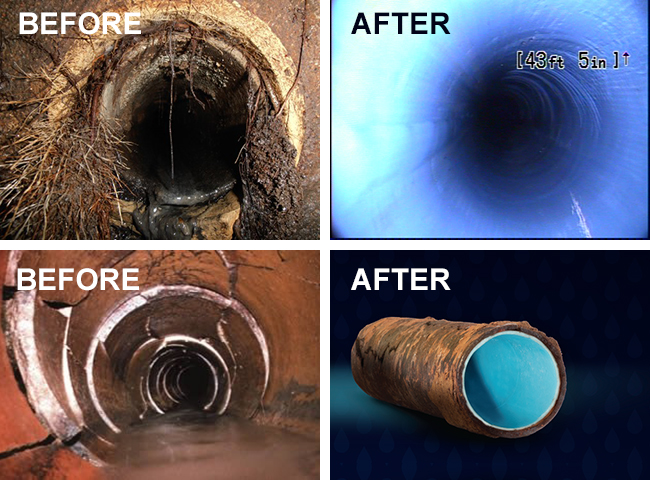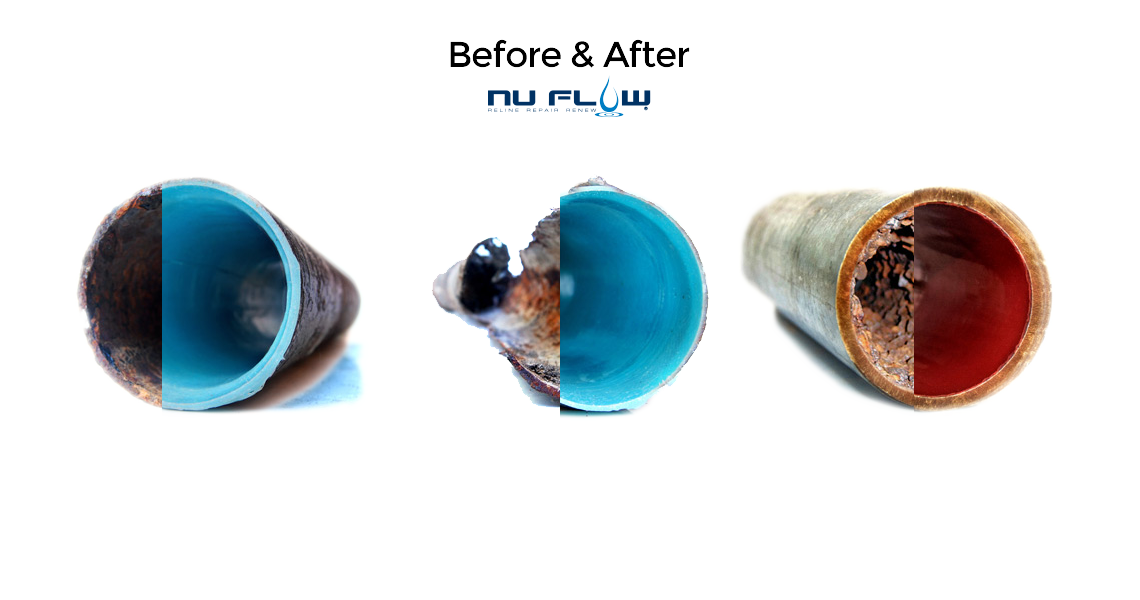 For Fast Service Call
(720) 408-3888
or submit short form below to schedule:
Why Hire King Rooter?
Locally owned and operated
Licensed and insured
Certified pipe lining experts
Problems solved on first service call
Experienced, quality workmanship
Fast reponse times
Competitive, upfront pricing
No hidden fees or aggressive upselling
When you choose King Rooter & Plumbing you are getting your sewer line problems fixed with a fast response time, while receiving top notch customer service. Our licensed, clean, and courteous certified pipe lining plumbers provide you with service that you deserve, and make sure you are completely satisfied with the results. There is no sewer line problem that is too small or too difficult for use to handle with precision. We will respond to your request promtply, will arrive on time, have the right supplies and parts, and get the problem solved as smoothly and rapidly as possible. With over 15 years sewer repair experience, we provide unmatched quality of workmanship, and make sure the job is completed thoroughly and correctly.
Denver's Trenchless Sewer Pipe Lining Experts
What is Trenchless Sewer Pipe Lining?
Trenchless sewer pipe lining is modern technology of replacing and old sewer pipe with a new pipe without excavation. The new pipe is installed by feeding a sleeve filled with a two-part exposy resin that cures in a few hours through the exisiting pipe. This provides you with a "no dig" solution without having trenches dug through your yard, sidewalk, driveway or other landscaping. Trenchless sewer pipe relining creates a seamless pipe that prevents penetration, rehabilitates the structural integrity of the pipe, and gets rid any pipe joints. Trenchless drain and sewer line replacement takes less time than sewer excavation.
Drain & Sewer Relining – How it Works
Sewer lines deteriorate due to age resulting in breakages, cracks, collapsing, corrosion, leaks, and scale build up. Other problems include ground shifting or tree root intrusions. Our Nu Flow pipe lining system allows us to repair or replace your sewer pipe faster, cleaner, and more affordably in 4 easy steps.
Sewer camera inspection
A sewer camera inspection is performed to verify if the problem in your sewer line requires repair or replacement, and where problem is located.
Sewer line cleaning
The existing sewer line is cleaned and cleared of debris, hard scale build up and root intrusion. The sewer pipe's length is also measured.
Pipe relining installed
A seamless, impenetrable epoxy liner is pulled into the sewer line, inflated with a bladder, and left to cure.
Bladder removed
After curing, the bladder is removed leaving behind a structural "pipe within a pipe" that has provided you with a new sewer line.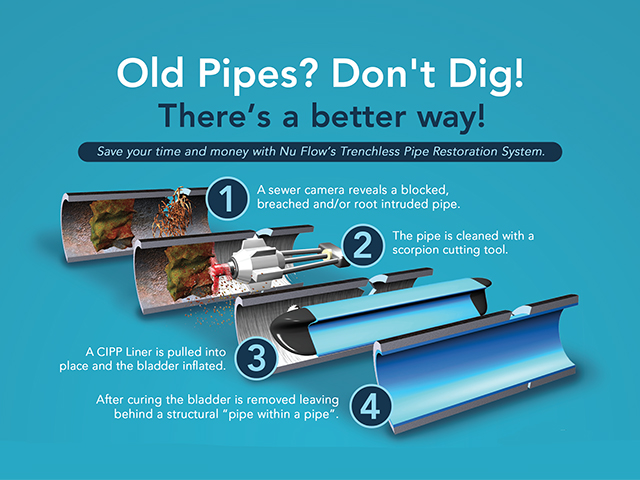 Added Benefits of Sewer Lining
Elimination of Calcification
Once sewer pipes are lined with the exposy liner, calcifiction is eradicated because calcium deposits are unable to attach to the interior wall of the new exposy pipe. With old pipes calcium deposits from water can create build up creating clogs and blockages in sewer and drain lines.
Elimination of Ground Shifting Problems
Grounding shifting from seismic activity or other causes can create breaks, cracking, or structural damage to pipe joints. The Cured in Place Piping (CIPP) method is "joint less" so these ground movement problems are averted.
Eliminates Future Tree Root or Other Intrusions
The epoxy resin material used in the sewer pipe relining also has root and rodent killer, that will block future intrusions into your sewer line pipes. As a result, you sewer lines will be maintenance and service free, and tree root cleaning with be a thing of the past!
Sewer Lining Cost
King Rooter & Plumbing is the certified Nu-Flow pipe lining company serving the Denver and Boulder metro areas. Our sewer and plumbing technicians are trained and experienced in sewer pipe relining, and we own all of our sewer pipe lining equipment. We also do sewer pipe lining for other plumbing companies that do not offer this service but get requests for it, and then mark up the cost to you. So when you call King Rooter & Plumbing directly, you will save money!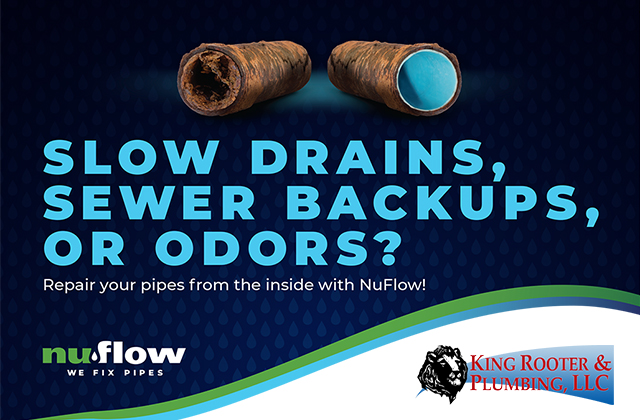 What Our Customers Are Saying
Our reputation and class of service is verified by previous customer's experience with us.
"Can't thank Jeff and his crew enough for a job well done repairing my sewer line in the back yard with the Nu Flow technology! They were all amazing, professional, and easy to work with. All of my questions were answered and they respected my property and home. I will definitely use this company again in the future!"

5 Stars, Google Review, December 2019

Chris, Jeff sand Tony were the most professional and amazing workers I have ever used! The last 2 days had temperatures of 100 degrees. We have no air conditioning in our house and these guys and the crews they used were unwavering in their efforts to replace our sewer pipes. Today's Chris was at our home from 8:30 am until 6:30 tonite to finish our very challenging sewer problems. I give them and King Rooter my highest recommendation.

5 Stars, Google Review, July 2019

"Excellent and timely service lining a sewer of cast iron and clay pipe."

5 Stars, Google Review, April 2019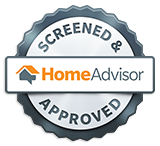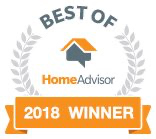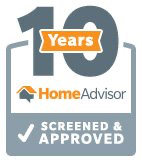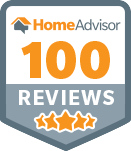 CIPP Sewer Pipe Lining
The Cured in Place Pipeline (CIPP) sewer pipe lining technology is ideal for all types of properties, residential or commercial, many of these are listed below.
Single Family Residential
Commercial Buildings
Hospitals
Historic buildings
HOA / Condo Associations
Hotels, Resorts & Casinos
Industrial
Multi Tennant / Apartment Buildings
Retirement & Nursing Facilities
Universities & Schools
We are sewer pipe lining specialists, trained, experienced, and certified in sewer pipe relining. If you are have sewer pipe lining problems in the Denver area, contact King Rooter & Plumbing (720) 408-3888.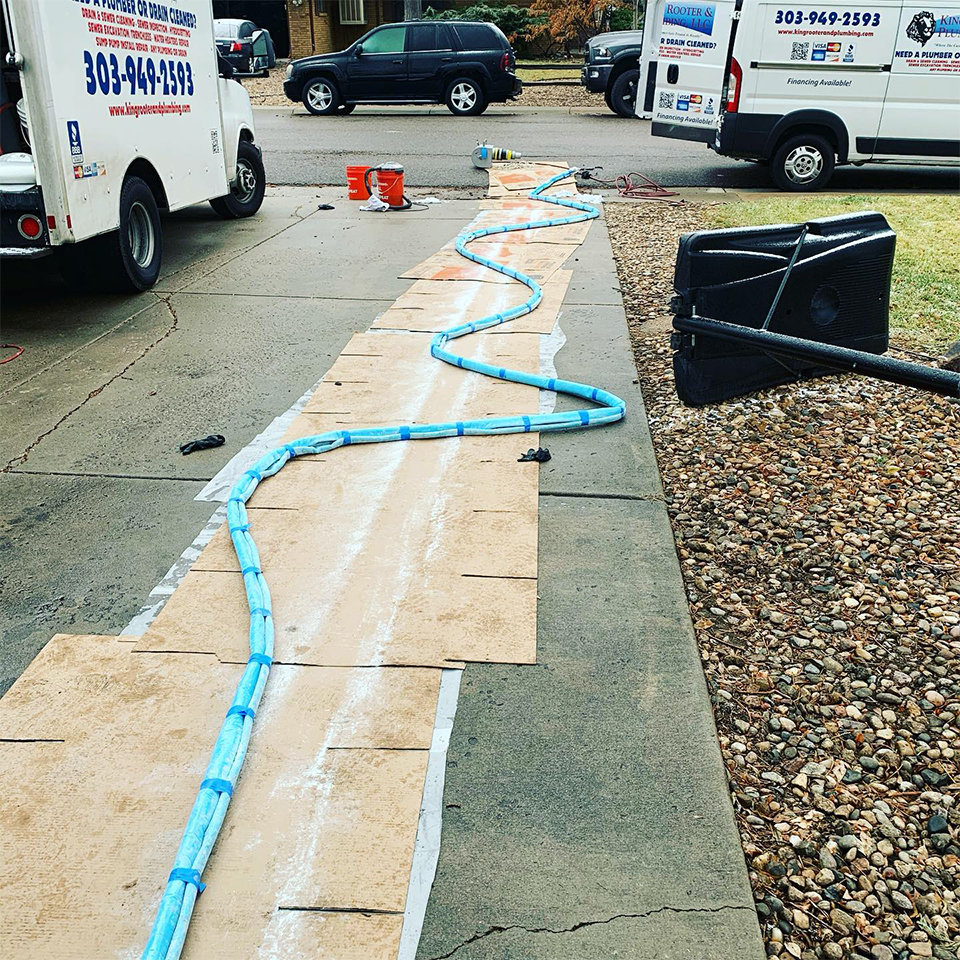 Certified Nu Flow Installer
King Rooter & Plumbing is the Certified Nu Flow Pipe Reliner Installer in the Denver metro area.
You can rely on our team of sewer pipe lining experts who will make certain your sewer pipe linings are installed perfectly at your Denver property. We specialize in trenchless "no dig" technology which enables us to access your sewer pipes and implement our sewer pipe relining technologies with precision. We enjoy offering you an alternative to costly and destructive excavation work around your Denver home or business. Our 15+ years of experience in sewer repair industry has allowed us solve any sewer line problem, complex or routine, efficiently and effectively.

We provide sewer pipe lining services throughout the Denver metro area in Arvada, Aurora, Boulder, Brighton, Broomfield, Centennial, Commerce City, Englewood, Erie, Evergreen, Firestone, Frederick, Golden, Greenwood Village, Highlands Ranch, Ken Caryl, Lafayette, Lakewood, Littleton, Lone Tree, Louisville, Niwot, Northglenn, Parker, Superior, Thornton, Westminster, Wheat Ridge CO.