King Rooter & Plumbing can solve any water heater repair issues you may be experiencing. If your shower is not delivering hot water, you run out of hot water quickly, or you have a leak in your water heater, call us to schedule a water heater inspection and service appointment. Our licensed water heater plumbers will troubleshoot your problem and will get your hot water running again fast and efficiently.
Water Heater Repair Denver
If possible, have your existing water heater model number and serial number when you contact us, as this will assist us in getting important product information, warranty, age, size and other information.
The water heater in your home is always on, heating and distributing water in the residence through your faucets, showers, sinks, and laundry room appliances. Most of the time, homeowners only experience water heater issues a couple of times their whole life – the new water heater installation, and when the water heater gets old (after 8 to 12 years) and needs to be replaced.
Hot water heaters may require repairs or maintenance occasionally, just like other household appliances. In most cases, water heater repairs are minor problems such as replacing a thermocouple or draining sediments. The original warranty may cover the parts for these repairs.
The average life of a standard tank water heater is 8 to 12 years. If your water heater over eight years old, we recommend a water heater inspection to see if there are any warning signs or problems. If there are issues, we will go over these with you and recommend whether to replace or repair the hot water heater.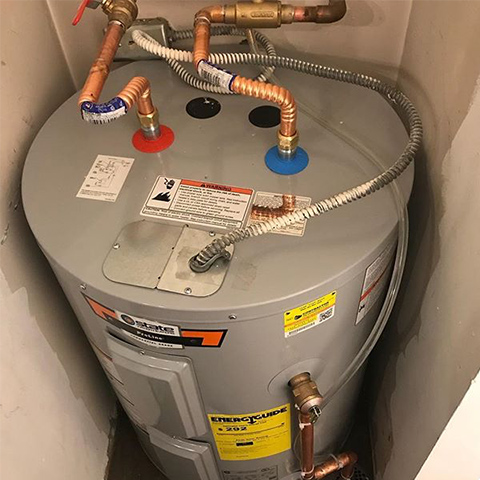 Water Heater Maintenance Denver
We offer maintenance programs for residential water heater customers.
Water heaters are an important part of any home, and since you will be making a significant investment in a hot water heater, make sure you use a licensed plumbing company that is qualified to install, repair, or maintain water heaters properly.
Our Residential Water Heater Maintenance service includes:
Anode Rod Replacement
Flush & Drain
Inspection
Valve Exercise
Regular Maintenance
If your water heater is not maintained correctly, problems that can develop include leaks, corrosion build-up, rust, and lack of hot water.
Taking advantage of our maintenance services will help keep your hot water heater running effectively, increase its lifetime, and prevents bigger and costlier repairs from developing. Most importantly, it will allow you to live your life comfortably.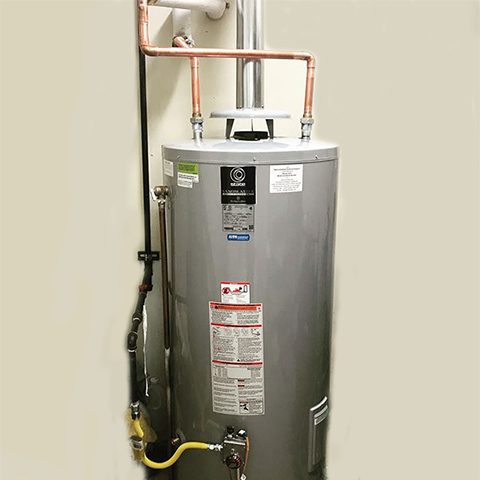 Is Your Shower/Bath Water Cold?
Are you not getting hot water, is your bath and shower water cold? We can run diagnostics on your water heater to determine what the problem is, and offer immediate solutions. We will repair your water heater, and get your home's hot water running again quickly.
Occasionally the problem is just the pilot light has gone out. You can look through the glass inspection hole, located on the bottom of the water heater by the gas valve, to see if the pilot light is on. The pilot light is a small blue flame. If the pilot light is not on, you may need a service technician to re-light the pilot light, if this is something you do not feel comfortable doing. Our technicians are highly trained water heater professionals that can re-light your pilot light safely and efficiently. If the pilot light does not re-light, then you may have a bigger problem requiring repairs or a replacement of the water heater. We will run diagnostics on the water heater to determine what is failing, and what needs to be repaired or replaced.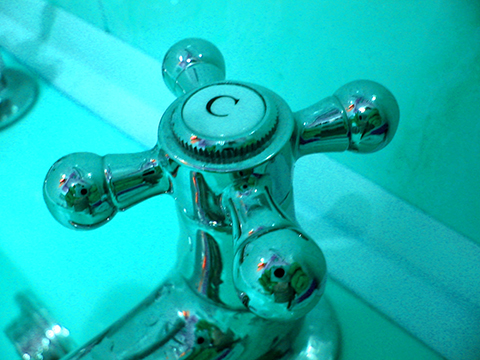 Water Heater Leaks or Smell Gas?
What Should You Do?
If your water heater is leaking, the first thing to do is shut off the gas. If possible, shut off the main water supply to the water heater, which is located above the water heater on the cold inlet side (normally on the right hand side of the water heater).
After you have done this, give us a call to schedule an appointment to have the water heater inspected to determine the cause of the water leak. Depending on the diagnosis, the water heater will just need repairs, or you may have to replace the entire water heater if the tank is compromised, cracked, or non repairable. Our Denver water heater technicians will provide you with several options on water heater models and pricing that fit your budget and your home's hot water needs.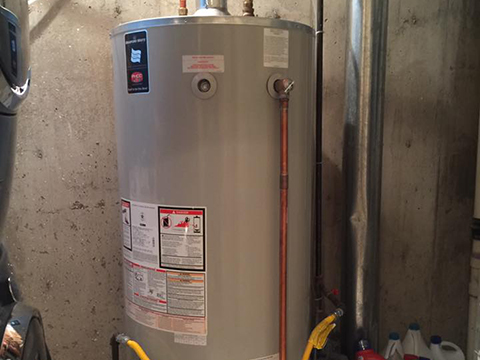 We're Here to Help
Our Denver Water Heater experts are ready to install or repair water heaters in Aurora, Arvada, Boulder, Brighton, Broomfield, Centennial, Cherry Hills Village, Commerce City, Denver, Englewood, Frederick, Firestone, Golden, Glendale, Greenwood Village, Henderson, Highlands Ranch, Lafayette, Lakewood, Littleton, Longmont, Lone Tree, Louisville, Northglenn, Parker, Thornton, Westminster, Wheat Ridge, CO.
He was very good at explaining everything, showing what the possibilities where. Made everything extremely clear. – Rating: 5.0 Stars HomeAdvisor, Job Type: Plumbing, JON W. IN LITTLETON, CO, MAY 24, 2016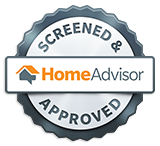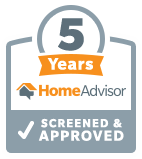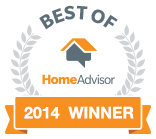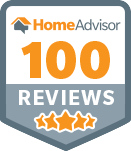 Call us today at 303-949-2593 or submit online to schedule plumbing service for your home or business, or to receive more information.