Drain Channel Systems Protecting Your Basement from H2O!
Tired of playing indoor Marco Polo every time it rains? Is your property plagued with clogged drains and sewer blockages? Sounds like you need a channel drain installation!
Living in areas like Aurora, Arvada, Broomfield, Centennial, Denver, Golden, Highlands Ranch, Lakewood, Littleton, Lone Tree, Parker, Westminster, and Wheat Ridge, CO can make it difficult to keep your basement dry. But with our channel drain system installation and repair expertise, we'll keep your basement high and dry, no matter the weather. Our team at King Rooter & Plumbing can provide a free inspection, evaluation, and estimate for a drainage system that fits your needs.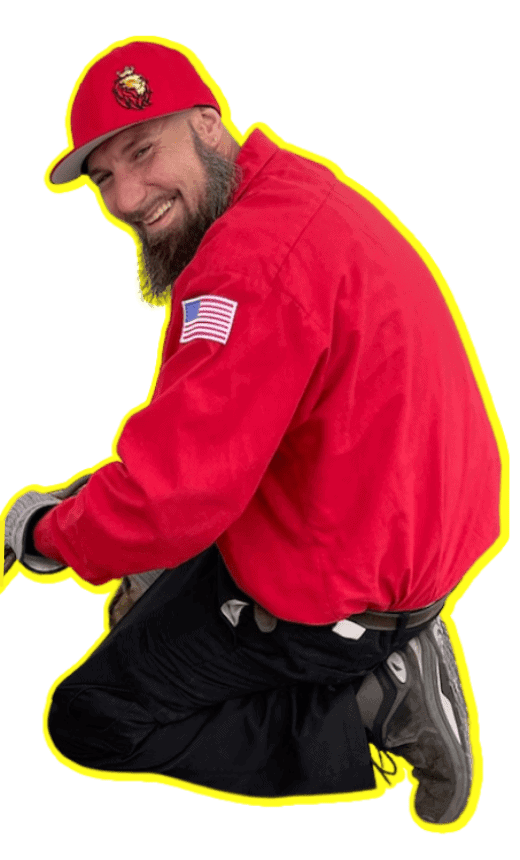 Don't wait for the next rainstorm to turn your basement into a swimming pool. Contact King Rooter & Plumbing today and get a free inspection, evaluation, and estimate for a drainage system that's tailored to your needs.
Are You Ready To

Get Started?
Schedule Your Estimates Today
Basement Drainage Channel
Wondering how a basement drainage channel works? It's like having your own personal moat that keeps your basement fortress dry!
Our drainage channel systems work by capturing water that leaks through floors and walls before it reaches the basement floor. All groundwater is directed by the drainage system to a sump pump, which sends the water outside your home.
By installing a drainage channel system along the wall inside your basement, water can be captured at the most common entry point - the floor and wall joints. Water is then collected at the edges of the floor, preventing leaks in the middle.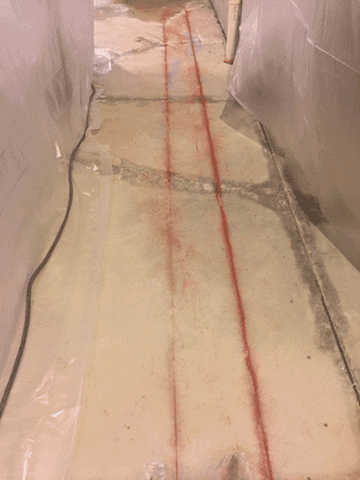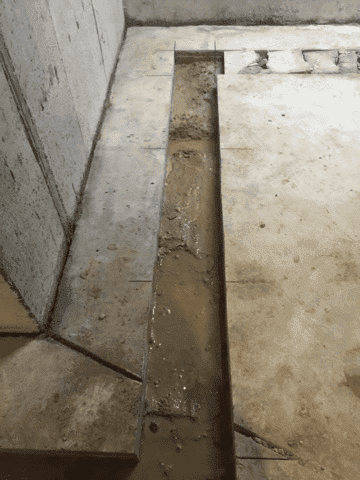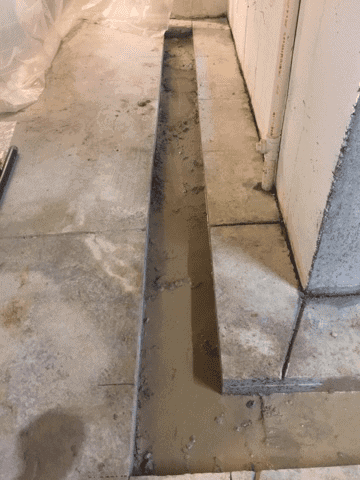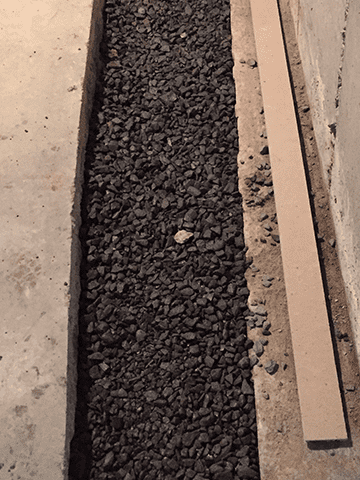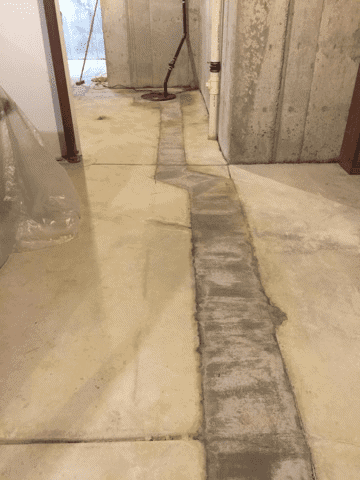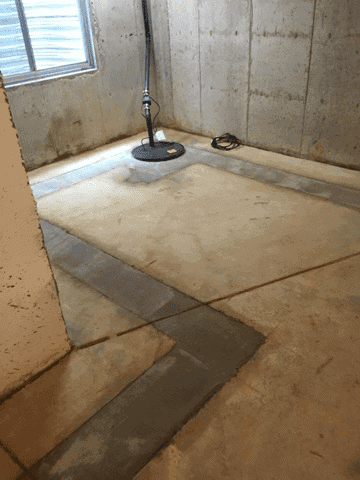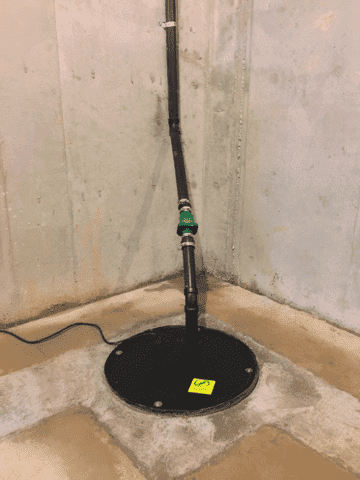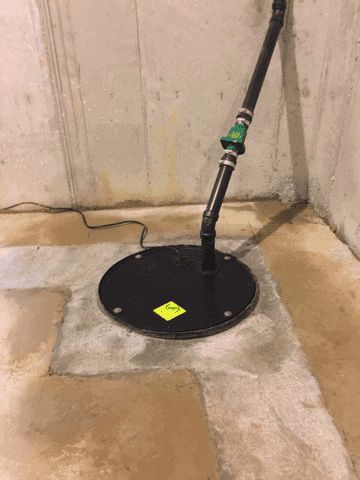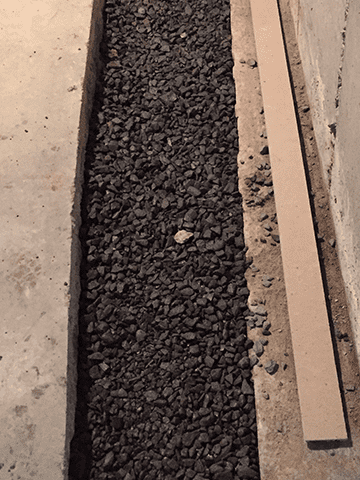 Top Benefits of Channel Drains
Channel drains offer numerous benefits for homeowners and property owners. Here are some of the key benefits of installing a channel drain system:
Prevents Water Damage: A channel drain system is designed to capture water that leaks through floors and walls before it gets to the floor of your basement. By collecting and redirecting water away from your home's foundation, it can prevent water damage to your property.
Protects Against Mold and Mildew: By reducing the moisture levels in your basement, a channel drain system can help prevent mold and mildew growth, which can pose a health risk to you and your family.
Enhances Home Value: Installing a channel drain system can enhance the value of your property by making your basement a more usable space. A dry, comfortable basement can be an attractive feature for potential buyers.
Low Maintenance: Channel drains require minimal maintenance and can function effectively for many years without the need for repair or replacement.
Customizable: Channel drains can be customized to fit the specific needs of your property. There are various types of channel drains available, such as covered channels buried in a slab or plastic channels behind baseboard, allowing you to choose the option that is best suited for your property.
Different Types of Channel Drains
When it comes to channel drains, there are several different types to choose from. Each type has its own unique features and benefits. At King Rooter & Plumbing, we can help you determine which type of channel drain is best for your specific needs.
This type of channel drain is typically used during the construction of a new home or building. The channels are dug into the concrete slab before it is poured, allowing for effective water drainage. This type of channel drain is durable and long-lasting, making it a popular choice for many homeowners and business owners.
Covered Channels Buried in Slab
Covered channels buried in the slab are similar to channels dug into the concrete slab, but they are covered with a grate or cover. This type of channel drain is a popular choice for outdoor spaces such as patios or pool decks, as it helps to prevent debris from clogging the drain.
Plastic Channels Behind Baseboard
Plastic channels behind baseboard are typically used in finished basements. This type of channel drain is discreet, as it is hidden behind the baseboard. It is also easy to install, making it a popular choice for homeowners who want to install a channel drain in their finished basement without disrupting the existing décor.
No matter which type of channel drain you choose, our team of experts at King Rooter & Plumbing can provide efficient and effective installation services to keep your property free from flooding and excess moisture.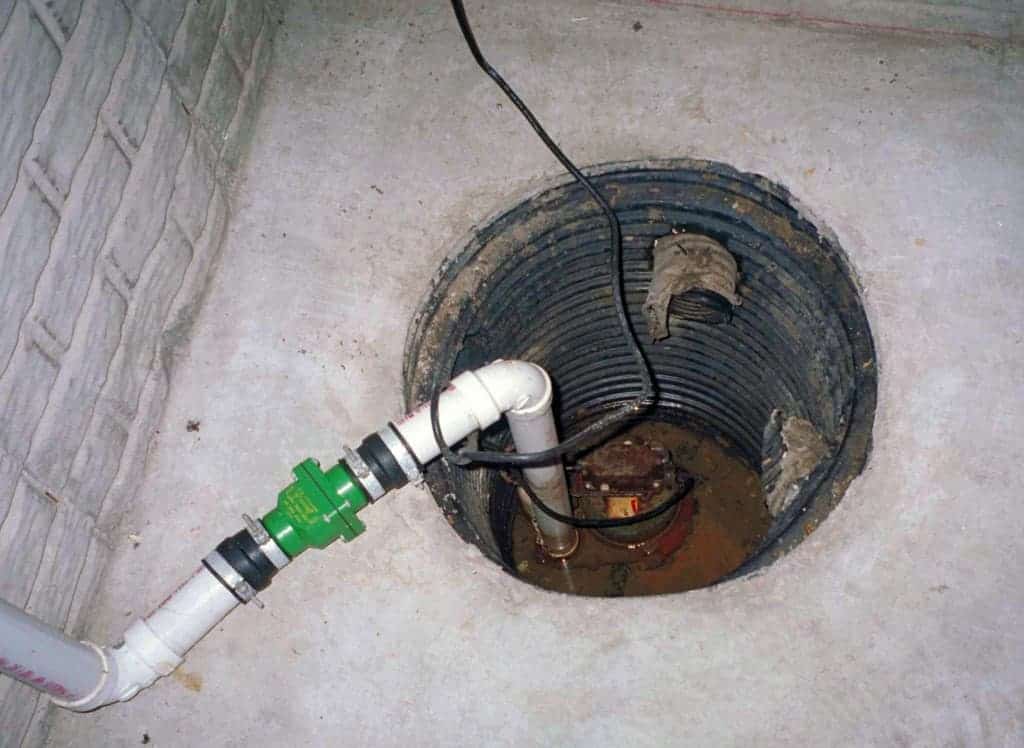 Sump Pump Installation, Repair & Replacement
Protect Your Home with Expert Sump Pump Installation
If you're dealing with basement flooding caused by rising groundwater levels, a sump pump can be a game-changer. At King Rooter & Plumbing, we offer expert sump pump installation to protect your home from water damage. Our team of experienced technicians will assess your home's needs and recommend the best sump pump for your specific situation. We only use top-quality brands such as Zoeller Sump Pumps to ensure long-lasting, reliable protection for your home.
Fast and Reliable Sump Pump Repair Services
Is your sump pump malfunctioning or not working at all? Don't wait until your basement floods to address the issue. Call King Rooter & Plumbing for fast and reliable sump pump repair services. Our skilled technicians have years of experience repairing sump pumps of all types and brands. We'll diagnose the issue and provide a fast, effective solution to get your sump pump back up and running in no time.
Upgrade Your Sump Pump with Expert Replacement Services
If your sump pump is outdated, damaged beyond repair, or simply not keeping up with your home's needs, it's time for a replacement. At King Rooter & Plumbing, we offer expert sump pump replacement services to upgrade your home's protection against basement flooding. Our team will help you choose the best sump pump for your home's specific needs and provide a professional installation to ensure it's working at its best. With our top-quality brands and expert installation services, you can trust us to keep your home protected for years to come.
Call (303) 949-2593 right away to schedule an inspection and consultation. We're excited to work with you.
Trust the Best Drainage System Contractors in Denver
Are you tired of dealing with a basement that feels more like a water park than a living space? Let our expert drainage system contractors turn your basement into a dry and comfortable oasis in no time!
At King Rooter & Plumbing, our highly trained technicians can usually complete a basement drainage system installation in just one day. That means you can go from waterlogged to worry-free in record time. Trust us to provide efficient and effective solutions for all your drainage needs.