Faucet Installation

& Repair
FAUCET REPAIR & INSTALLATION DENVER
Are you tired of the constant dripping noise coming from your bathroom or kitchen sink? Don't let a leaking faucet waste your money and precious water resources. King Rooter & Plumbing provides fast and reliable faucet repair and installation services in Denver.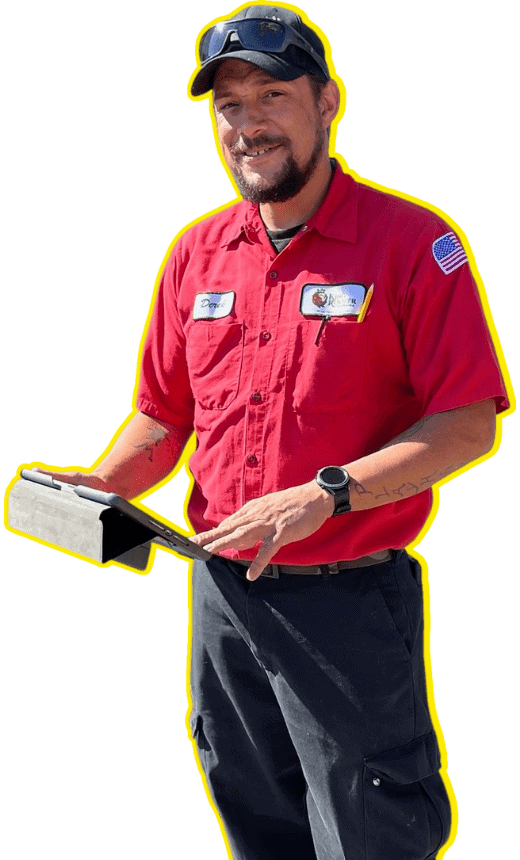 Are You Ready To

Get Started?
Schedule Your Estimates Today
A dripping faucet may seem like a minor annoyance, but it can waste up to 2,000 gallons of water per year, resulting in higher water bills. Our experienced plumbers can quickly diagnose and fix any issues with your faucets, whether it's a simple repair or a complete replacement.
Faucets are more complex than they appear, with valves, seals, threads, and washers that can wear out over time. Trust the experts at King Rooter & Plumbing to ensure your faucets are working properly, saving you money and preserving our precious resources.
New Faucets Denver: Upgrade Your Bathroom and Kitchen with New Faucets
Is your bathroom or kitchen faucet looking outdated or worn out? It might be time for an upgrade. Not only will new faucets enhance the look of your space, but they're also more efficient and can save you money on water bills. At King Rooter & Plumbing, we offer a wide selection of top faucet brands, including Delta, Kohler, Moen, and more. Choose from modern or traditional designs in brass, chrome, gold, or silver to match your decor.
Don't forget to inspect your washing machine faucets annually to ensure the water hoses are not damaged or leaking. Contact us today to schedule an appointment for new faucet installation or inspection.
When a simple faucet leak turns into a flooding or major water damage problem, you need an emergency faucet service that can respond quickly. At King Rooter & Plumbing, we provide emergency faucet repair services in the Denver metro area, ensuring that your faucet issues are fixed before they become major problems. In case of an emergency, it's best to turn off the cold and hot water shut-off valves until help arrives.
Our team of faucet experts can repair or install faucets in Aurora, Arvada, Boulder, Brighton, Broomfield, Centennial, Commerce City, Denver, Englewood, Frederick, Firestone, Golden, Glendale, Henderson, Highlands Ranch, Lafayette, Lakewood, Littleton, Longmont, Lone Tree, Louisville, Northglenn, Parker, Thornton, Westminster, Wheat Ridge, CO. We use high-quality parts and equipment to ensure the longevity and durability of our faucet installations.
Don't let a leaking faucet turn into a bigger problem. Contact us for emergency faucet repair or installation services, and we'll be there to help you out.