Scouring your pipes sparkling clean!
High Pressure Jetting or Hydro Jetting is the quickest method to unblock your blocked drain lines. King Rooter & Plumbing is a Drain Jetting Denver expert, having cleared thousands of drain pipes since 2006.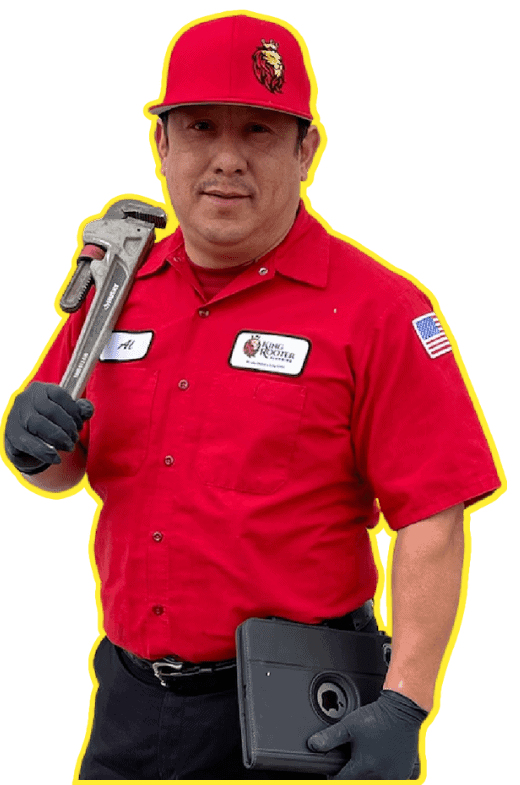 Are You Ready To
Get Started?
Schedule Your Estimates Today
Over time, old drain lines build-up debris. Sediment, sludge, and other substances are the reasons for blockage. The drain line becomes clogged like a blocked artery. Hydro Jetting is a high pressure water jetting system. Powerful, it blasts away drain line substances, freeing the debris and allowing the waste to flow through.
High pressure water jetting can save you money by removing every blockage in your drain lines. If you do not find every blockage and have it removed, this will result in further plumbing problems, causing you to pay more for plumbing services in the not to distant future. King Rooter & Plumbing offers thorough and effective high pressure water jetting. We will locate and remove all blockage in your drain lines.
Hydro Jetting
Residential High Pressure Jetting
Commercial High Pressure Jetting
Emergency Hydro Jetting
Drain Line Locating
Drain Line Video Inspection
Clean Roof and Scupper Drains
Locate and Repair Drain Lines
Clean Parking Lot Catch Basins and Storm Drains
De-Root Lines with High Pressure Jetting
Hydro Jet Grease Lines
Perimeter Drains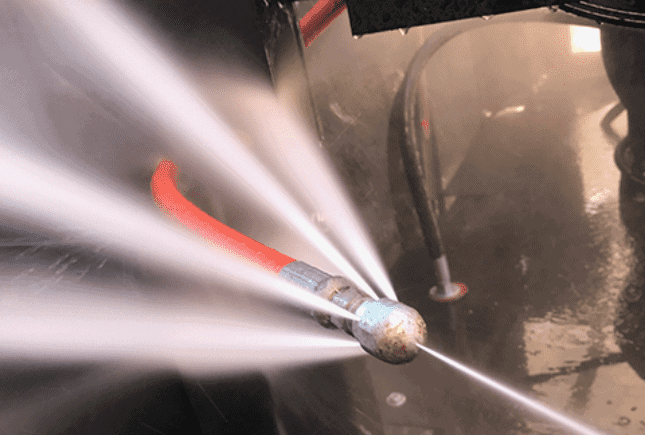 The Warthog® nozzles are the best technology available allowing us to shred tree roots, remove grease, clear away ice blockages, and get rid of hard mineral deposits.
The WARTHOG ® is effective for several reasons. First, it uses controlled rotation which increases its cleaning power verus other nozzles. The WARTHOG® uses a viscous fluid governor that reduces the rotating speed of the head, allowing the jets to deliver their full power against the interior of the pipes.
15° Angled Penetrating Jet. Second, the WARTHOG® front boring jet is angled at 15˚ creating a powerful front end that cuts through roots, sediments, grease and other blockages easily. Third, the WARTHOG® is designed with fewer jets. Less jets deliver more power because the hitting power is concentrated and delivers the most effective surface cleaning possible.
We use a Spartan 300-gallon Model 743 Hot Water Jetter, a terrific machine from the industry's largest family of sewer jetters. The unit heats water with an on-board kerosene-powered heating element that enables us to clean clogged lines with 12 gallons per minute of flow while operating at a full 4,000 PSI—the highest flows and pressures available—with water heated to 130 degrees. At that temperature, iced-over sewer lines are opened in seconds, soap-scum-stopped drain lines are melted clear and grease clogs are tackled quicker than ever. An on-board thermostat allows us to control the heat, and get through jobs more quickly than ever. The Hot Jet is sized to carry water with you right to the job site, or for the bigger jobs, a hydrant fill connection is standard, so you we jet all day and never run out.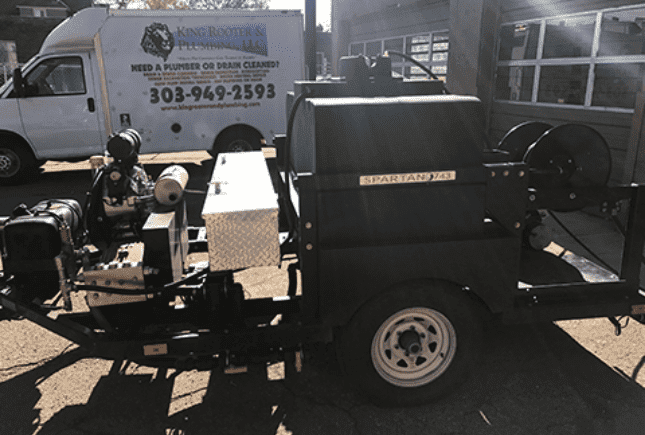 Cable is good, but jetter is better. King Rooter & Plumbing has the latest technology in jetting equipment providing our customers with the hot water solution to their drain blockages. We use the Spartan 743 Sewer Jetter equipped with the Warthog nozzle. The nozzle is equipped to run at 4000 psi, and is designed to safely clean your pipes.
Watch the demonstration video below, showing how the Warthog nozzle effectively removes debris from most tough to clean clogs.