Install, Repair & Replacement
Let the drainage experts install your French Drain system today!
If you have a wet basement, then a French Drain system is the solution. We can install the perfect drain channel system to solve any type of moisture problems you are experiencing. It does not matter what type of home construction or basement design you have.
How it Works
Because of gravity, water always flows downhill via the easiest route possible. The French Drainage system works on this basic concept, using a slightly sloped trench filled with gravel and a pipe that diverts water away from your basement to outside. A sump pump is also installed that pumps that water outside.
The system is named after Henry French, a Massachusetts farmer who wrote a book about farm drainage in 1859.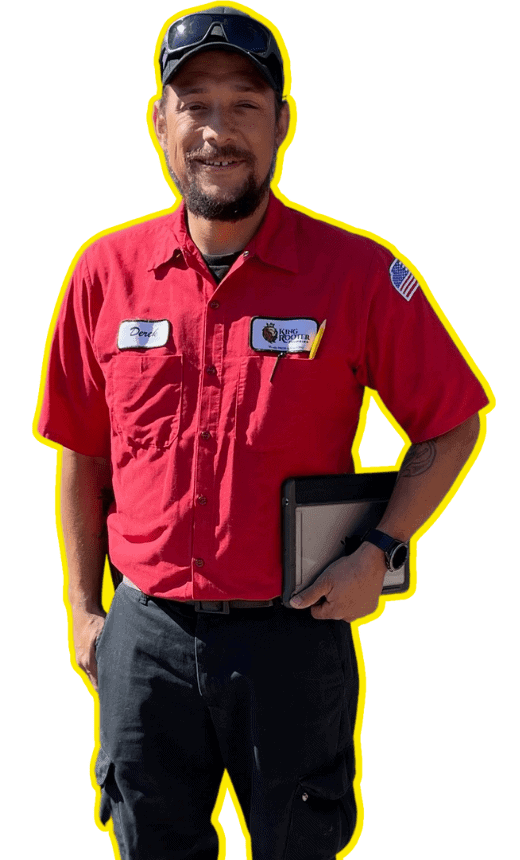 Are You Ready To
Get Started?
Schedule Your Estimates Today
French Drain Installation
Why should you install a French Drain?
French drains are designed to keep your home from flooding, from groundwater, and outside elements.
The best way is to install an Interior French Drain system in your basement or crawl space, that will protect your house from disastrous flooding. Also, you need install a sump pump with a pit that will channel the water safely away from your house.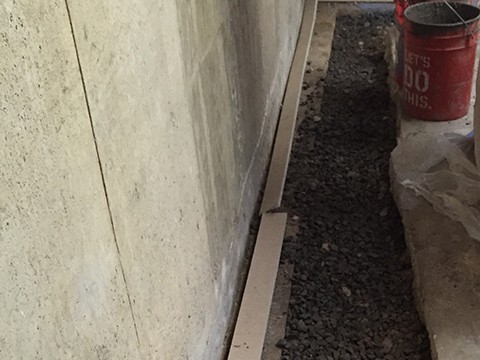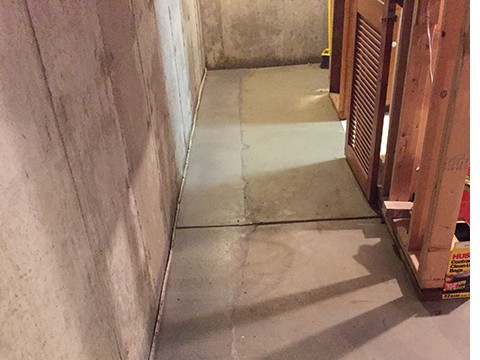 If water is getting into your basement, the best method of keeping your basement dry is installing an interior French Drain. Interior French Drain systems intercept water as it enters your basement.
A channel is cut around the perimeter of your basement floor, concrete is cut out, and a perforated pipe is installed all the way around and surrounded with gravel. The drain channel is patched with a thin layer of concrete, leaving a small gap at the edge to capture water the runs down the wall. The water flows to a collection tank sunk into the floor, and a sump pump pumps the water out to your yard or storm drain.
The French Drain installation process starts with protecting your home with plastic, carpet protector, and safety gear to keep the house safe. Once that is complete we will begin the installation of the French Drain system. This will take approximately 1-2 days in most cases. During the entire process, we will be sure keep your home as clean as possible.
Once we are finished with the installation, we will do a thorough cleaning, and go over the finished French Drain and Sump Pump project with the customer.
A certified French Drain technician will come to your home and go over all the best options available based on your specific basement groundwater flooding and moisture problems. The french drain cost will depend on a variety of factors involved with the installation. We have installed many french drain systems in the Denver metro area, and can provide you with competitive pricing and free estimates.
Sump Pump Installation & Repair
When we install the basement drain channel system, a sump pump and sump pit is needed to channel the water to the pit and divert the water away from the home. This prevents ground-source water from flooding your basement, or other moisture issues creating bacteria, mildew, mold, or damage to the foundation or household items.
Emergency Interior French Drains & Sump Pumps
If you are experiencing flooding, holding or standing water, or cracked foundations in your basement or crawl space, call King Rooter & Plumbing today. We are available for emergency Interior French Drain and Sump Pump installation, repair, and replacement.