Channel Drain Installation Boulder Co: When It Rains, We Make Sure It Drains
Is your Boulder, CO property a victim of water pooling and flooding every time it rains? Standing water can be more than just an annoyance.  If you're nodding along, then you know how standing water can go from a simple nuisance to a homeowner's worst nightmare in no time.  It's an open invitation to a series of potential problems - from unappealing watermarks to harmful structural damages, mold growth, and more. Especially for homeowners with basements, an ineffective drainage system can lead to devastating consequences.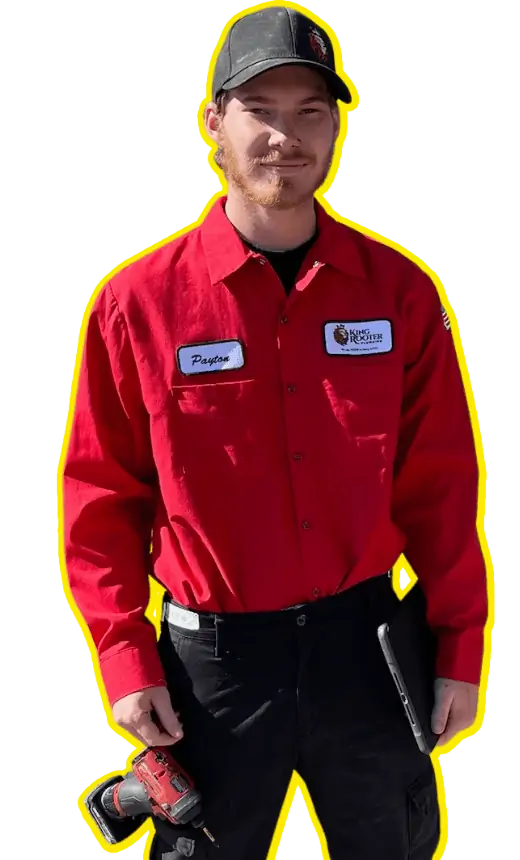 Are You Ready To

Get Started?
Schedule Your Estimates Today
At King Rooter & Plumbing, we offer top-of-the-line channel drain installation services in Boulder, CO, transforming your waterlogged property into a dry and safe space. Channel drains are a powerful solution to effectively manage water and prevent it from damaging your home's foundation or seeping into your basement. The idea of installing a channel drain may seem daunting, but rest assured, our expert team will ensure a hassle-free process, with minimal disruption to your everyday life.
More than just installation, we craft a tailored water management solution that considers unique factors like your property's slope, soil type, and basement condition. Whether you're constructing a new property, or thinking of an upgrade to your current drainage system, we're your trusted partner.
Say goodbye to standing water and the woes it brings. Connect with us today for a consultation, and step towards a drier, safer, and more resilient home.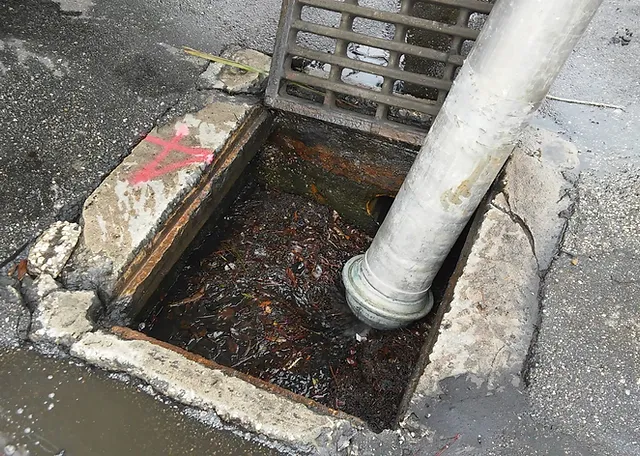 Expert Channel Drain Installation Services in Boulder Co
Are you dealing with recurring water pooling in your property? Or maybe your basement feels more like a makeshift pond after a storm? Whatever the case may be, King Rooter & Plumbing is here to help. As leading providers of channel drain installation in Boulder, CO, we specialize in delivering tailored solutions for both residential and commercial properties. Whether you need a basement channel drain or you're looking to install a channel drain in existing concrete, our skilled team has you covered.
Basement Channel Drain Installation: Protect Your Basement from Water Damage
Experiencing issues with a wet basement? Structural damage and mold growth are just around the corner. With our basement channel drain installation service, we tackle these problems head-on. We assess your basement's specific needs and install a channel drain system that enables efficient water evacuation, keeping your basement dry and safeguarding your property.
Commercial Channel Drain Installation: Maintain a Dry and Safe Commercial Space
Is water pooling a common occurrence in your commercial property? We provide commercial channel drain installation services to divert water away effectively, protecting your commercial space from water-related damages and maintaining its integrity.
Installing a Channel Drain in Existing Concrete: Enhance Your Current Drainage System
Concerned about installing a channel drain in your already concrete-laid property? We have you covered. Our team has the skill and experience to install channel drains in existing concrete with minimal disruption, enhancing your property's water management efficiency.
New Property Channel Drain Installation: Build a Resilient Drainage System from the Start
Constructing a new property is an opportunity to install a custom-built channel drain system from the get-go. Our team designs and installs a basement channel drain system that integrates perfectly with your property's layout, ensuring long-term water management efficiency.
Signs That You Need a Channel Drain Installation
Recognizing the early warning signs of poor drainage can save your property from costly water damage and expensive repairs. Here are some telltale signs that your property could benefit from our channel drain installation services:
1. Water Pooling
If you notice water accumulating in certain areas of your property every time it rains, it's a strong indication that your current drainage system isn't doing its job effectively. Pooling water can seep into your foundation or basement, causing serious damage over time. 
2. Watermarks and Stains
Watermarks and stains on your basement walls or the lower sections of your property walls are signs of chronic moisture problems. These marks could mean that water is seeping into your structure, highlighting the need for a more effective drainage solution like a channel drain. 
3. Mold and Mildew 
The appearance of mold and mildew is a clear sign of persistent moisture problems. Besides being a health hazard, mold, and mildew can also cause structural damage. Installing a channel drain can help prevent the conditions that allow these organisms to thrive.
4. Deterioration of Landscape
If you observe erosion, sagging areas, or dying plants in your landscape, it could be due to improper water drainage. A well-installed channel drain can ensure the water flows away from these areas, preserving your landscape's health and beauty.
5. Cracks in Foundation 
Water can be a home's worst enemy, and cracks in the foundation could be a sign of water damage. If left unaddressed, these cracks can grow, threatening the stability of your home. A channel drain system can help protect your home's foundation by directing water away from it.
If you notice any of these signs, it might be time to consider channel drain installation. At Ascent Plumbing Heating and Air, our team of experts in Boulder, Co, is ready to help. Contact us today to schedule a consultation and start safeguarding your property from water damage.
Why Choose King Rooter & Plumbing for Your Channel Drain Installation?
Looking for a channel drain installation service in Boulder, CO? Puzzled by a multitude of options? Let King Rooter & Plumbing clear up your confusion. Here's why we're your perfect pick:
Proven Expertise: We bring years of experience to the table, ensuring your drain installation is executed flawlessly the first time.
Custom Solutions: Every property is unique, and so are our services. Be it a residential basement or a commercial setting, we mold our approach to fit your needs.
Unwavering Quality: We only settle for the best. Expect top-tier materials and methods to guarantee a durable drainage system.

Customer Satisfaction: Your satisfaction is our accomplishment. From initial consultation to final sign-off, your peace of mind is our priority.
Don't Wait Until Water Damage Strikes
We know it, water damage is a nuisance you'd rather not deal with. It can lead to costly repairs, not to mention the stress it can cause. Worse, if left unchecked, it can escalate into severe structural problems that put your Boulder, CO property at risk.
Why wait for disaster to strike? Be proactive, and invest in a solution that protects your property from the get-go. Our channel drain installation service at King Rooter & Plumbing is designed to nip water-related issues in the bud, ensuring your home or business stays dry, damage-free, and safe.
So, don't wait for the next downpour to flood your basement or damage your property's foundation. Contact us today and let's get you started with a durable, efficient, and long-lasting channel drain system. It's time to put water damage in your rearview mirror!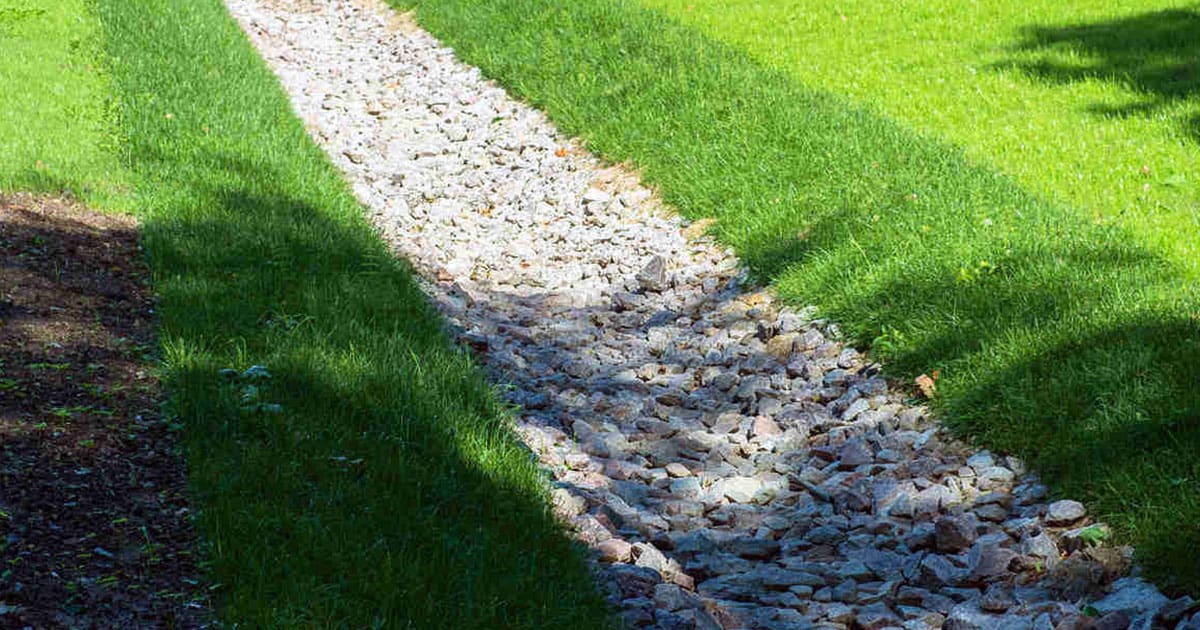 Have more questions? Contact us today. We're more than happy to assist you with all your channel drain installation queries.