Say Goodbye to Clogged and Broken Disposals with Our Expert Garbage Disposal Repair in Boulder Co
Are you tired of dealing with a faulty garbage disposal? Does your kitchen sink back up frequently because your disposal is failing to do its job? Garbage disposals, though often overlooked, are integral for a smooth kitchen operation. When they act up, the effects ripple out, from unpleasant odors to draining issues. At King Rooter & Plumbing, we recognize the role they play, and that's why our approach is thorough and tailored.
With our seasoned technicians at the helm, every problem – be it a stubborn jam, a mysterious leak, or a disposal that's given up the ghost – gets diagnosed and tackled with precision. And, if your disposal is singing its swan song, we'll step in with a top-notch replacement that's installed to last.
So, if you're in Boulder CO and your garbage disposal has thrown a wrench in your kitchen routine, remember King Rooter & Plumbing is just a call away. Let us restore the rhythm and efficiency you deserve.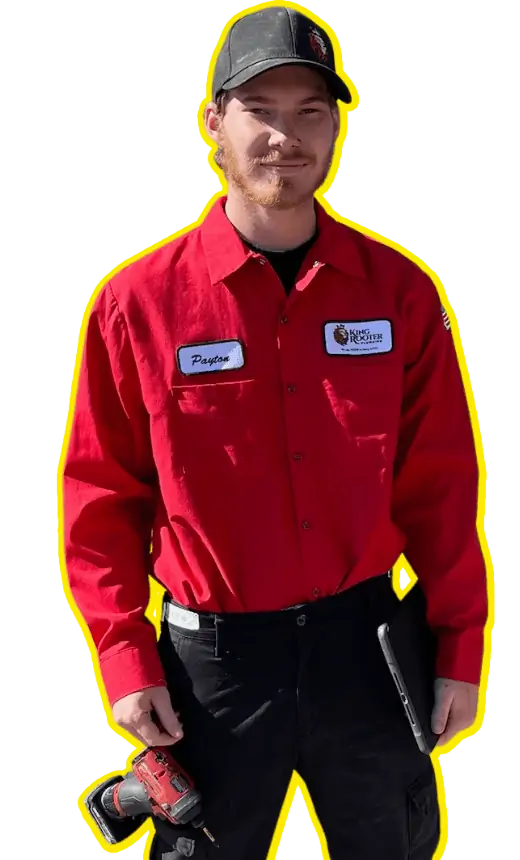 Are You Ready To

Get Started?
Schedule Your Estimates Today
Our Garbage Disposal Repair Services
Dealing with garbage disposal woes? At King Rooter & Plumbing, we're not just about solutions – we're about the best solutions. Check out what makes our services stand out:
Spot-On Garbage Disposal Diagnosis
Finding the Culprit with Precision
It starts with getting it right from the get-go. Our experienced team uses state-of-the-art diagnostic tools to pinpoint the root of the problem. With us, you're not just getting a diagnosis; you're getting accuracy and efficiency.
Garbage Disposal Repair
Bringing Back the Groove - The Expert Way
From jams to leaks, we've seen and fixed it all. Our technicians continuously train on the latest repair techniques, ensuring your disposal is in hands that prioritize both speed and quality.
Garbage Disposal Replacement 
Elevate Your Kitchen Game with New Garbage Disposal
When replacement is the way to go, we don't just offer you a new unit. We guide you to the best fit for your kitchen's needs, ensuring it aligns with both function and durability. Trust us to make your upgrade worthwhile.
Routine Maintenance
Keeping Surprises at Bay, Proactively
Why wait for hiccups when you can keep them at bay? With regular check-ins, we ensure your disposal is always in its prime, warding off potential setbacks. 
So, for a hassle-free garbage disposal experience in Boulder, lean on King Rooter & Plumbing. With a blend of expertise, technology, and genuine care, we ensure you're not just choosing a service but opting for unmatched quality and peace of mind.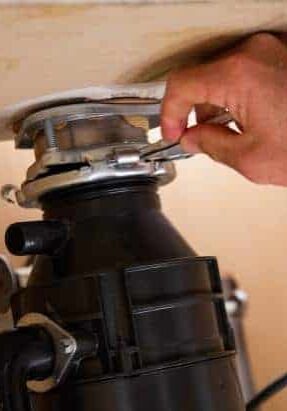 Signs That You Need Garbage Disposal Repair or Replacement
Recognizing the signs of a malfunctioning garbage disposal can help you prevent further damage and costly repairs. Here's what to watch out for  
Frequent Clogging: Remember when your disposal could handle just about anything? If it's jamming up more than usual, it might be time for a service.
Persistent Odors: A good disposal kicks odors to the curb. But if those smells linger after a good cleaning, it's hinting at something.
Noisy Operation: A little hum is normal, but a metal concert? It could be a sign of damaged blades or motor issues.
Constant Resetting: Occasionally hitting reset? No biggie. But all the time? It's likely waving a red flag.
Leaking Disposal: Notice some unexpected puddles under the sink? Your disposal might be trying to tell you something.
Lackluster Performance: If it's not grinding like before or giving you the silent treatment, it's clear – it needs attention.


Recognize any of these? No need to fret. Just give King Rooter & Plumbing a shout. We're right here in Boulder Co, ready to make those garbage disposal woes vanish. Why let a minor hiccup turn into a kitchen saga? Reach out now!
Why Choose King Rooter & Plumbing for Your Garbage Disposal Needs?
In Boulder CO, where choices are aplenty, making an informed decision about who handles your garbage disposal needs is paramount. At King Rooter & Plumbing, we believe actions speak louder than words. And here's why, time and again, Boulder residents turn to us for their garbage disposal solutions:
Precision is Our Middle Name
Garbage disposals may seem straightforward, but a nuanced understanding is essential for effective repairs and replacements. Our technicians possess a refined expertise, ensuring each job is executed with precision and professionalism.
Deep-Rooted in Boulder
Our rich history serving the Boulder community means we don't just understand garbage disposals; we understand your garbage disposals. This local expertise helps us tailor our services to the unique needs and expectations of our Boulder clientele.
Advanced Diagnostic & Repair Tools
In the ever-evolving realm of kitchen plumbing, we're at the forefront. By integrating the latest equipment and techniques, we ensure rapid diagnostics, efficient repairs, and installations that stand the test of time.
Full Transparency, No Surprises
With King Rooter & Plumbing, you'll never be left in the dark. We believe in clear communication and honest pricing. Our commitment is to provide you with all the details upfront, ensuring there are no unexpected twists or hidden fees.
Garbage Disposal Malfunction in Boulder CO? Get It Fixed Fast with King Rooter & Plumbing!
In the heart of your home – the kitchen – even a minor hiccup like a malfunctioning garbage disposal can throw things off balance. But why let disruptions continue when King Rooter & Plumbing is right around the corner? We aren't just service technicians; we're your local Boulder kitchen guardians, ensuring everything flows smoothly.

So, the next time your garbage disposal strikes a discordant note, remember: King Rooter & Plumbing is at your service, ready to bring harmony back to your kitchen. Don't wait for a bigger mess. Contact us now, and let's tackle those disposal challenges head-on.
Have more questions about garbage disposal repair in Boulder Co or do need to schedule a service? Contact us at King Rooter & Plumbing – we're here to assist you!