Experiencing Gas Pipe Concerns in Boulder CO? Stay Safe and Secure with Our Premier Gas Pipe Plumbing in Boulder CO
As a homeowner, you understand the significance of a safe home environment. And when it comes to gas pipes, even a hint of trouble can cast a shadow over that security.  The last thing you want is a nagging worry about a potential gas leak or the daunting thought of needing to replace those crucial pipes. This is where King Rooter & Plumbing comes into play, bridging the gap between concern and confidence.
Considering the replacement of aging gas pipes in your house? Or maybe you've caught a whiff of something amiss and are frantically searching for "gas pipe repair near me"? King Rooter & Plumbing has your back. From adept gas pipe leak repair to comprehensive gas pipe replacement, our skilled team addresses every gas concern you might have. With vast experience in dealing with even the most complex gas pipe issues, we stand as Boulder CO's trusted gas pipe plumbing experts.
Gas pipe woes shouldn't overshadow your peace of mind. Turn to King Rooter & Plumbing, and ensure your home remains the safe haven you cherish.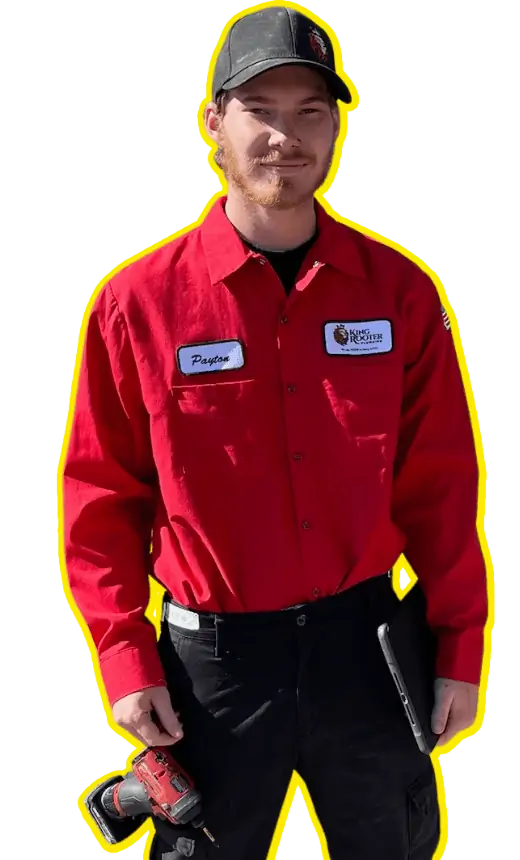 Are You Ready To

Get Started?
Schedule Your Estimates Today
Our Gas Pipe Plumbing Services in Boulder Co
For all things related to gas pipes in Boulder CO, think King Rooter & Plumbing. Connecting with us means you're choosing excellence, safety, and a commitment that's unwavering. 
Gas Pipe Leak Detection and Repair 
Ensuring Safety and Efficiency 
A gas leak is a serious issue that requires immediate attention. Our team of skilled professionals is trained to accurately detect and swiftly repair any gas leaks, ensuring your home is safe and your gas appliances are functioning efficiently. 
Gas Pipe Installation 
Setting Up Your Gas System Right
Whether you're installing a new gas appliance or upgrading your gas system, we provide expert gas pipe installation services. We ensure that your new pipes are installed safely and correctly, in compliance with all local codes and regulations. 
Replacing Gas Pipes in the House 
Upgrading Your Gas System 
If your gas pipes are old, damaged, or no longer up to code, it's time for a replacement. Our team can replace your gas pipes with minimal disruption to your home, giving you a safer, more efficient gas system. 
Routine Gas Pipe Maintenance 
Preventing Problems Before They Start 
Regular maintenance can prevent leaks and other issues, extending the life of your gas pipes and keeping your system running smoothly. We offer routine maintenance services to help you avoid unexpected problems and costly repairs.
No matter your gas pipe needs, King Rooter & Plumbing is ready to help. Our reliable and professional services make us your top choice for gas pipe plumbing in Boulder Co.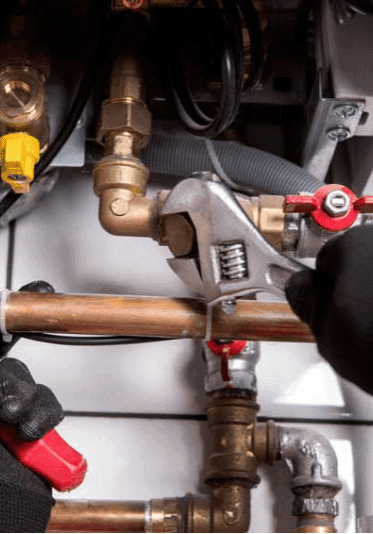 Signs That You Need Gas Pipe Plumbing Services
Understanding the signs that indicate an issue with your gas pipes can help prevent serious issues like gas leaks or pipe failure. Here are some signs that suggest you may need professional gas pipe plumbing services:
1. The smell of Gas
If you notice a strong smell of gas in or around your house, it can be a sign of a gas leak. This situation requires immediate professional assistance to prevent potential health hazards or fires. 
2. Higher Gas Bills
Unexpectedly high gas bills can indicate a leak in your gas pipes. If your gas usage hasn't significantly increased, it's a good idea to have a professional inspect your gas system for potential leaks. 
3. Older Gas System 
As gas pipes age, they can become corroded or damaged, increasing the risk of leaks. If your gas system is more than 20 years old, it may be time to consider replacing your gas pipes.
4. Discolored or Dying Vegetation 
Outside your home, an area of discolored or dying vegetation can be a sign of a gas leak. If your plants are suddenly wilting and there's no apparent reason, it's a good idea to check for a gas leak.
5. Hissing Sound
A hissing or whistling sound near your gas lines could indicate a gas leak. This sound can often be heard when the gas is escaping from a small hole in your gas line. 
If you notice any of these signs, don't wait. Contact us immediately at King Rooter & Plumbing, and our professional team will ensure that your gas system is safe and reliable.
Why Choose King Rooter & Plumbing for Your Gas Pipe Concerns?
With so many gas plumbing services out there, why should King Rooter & Plumbing be your go-to in Boulder CO? Well, let's delve into the reasons why countless Boulder residents have chosen us as their trusted partner in ensuring gas safety and reliability:
Safety First, Always 
Gas plumbing isn't something you take lightly, and neither do we. With every service call, our primary focus remains on maintaining a safe environment for you and your loved ones. Our seasoned professionals follow stringent safety protocols, ensuring each job is completed without a hitch.
Boulder CO's Trusted Gas Experts
Having served the Boulder community for years, we're deeply familiar with the unique gas plumbing challenges of the region. Residents trust us not only for our expertise but also for our commitment to the community we serve.
Cutting-Edge Equipment
The gas plumbing world has evolved, and so have we. Employing the latest tools and technologies allows us to swiftly identify and rectify problems, ensuring a seamless service experience for our clients.
Transparent Pricing
No hidden fees. No surprise charges. We value transparency in all our dealings, so you always know what to expect on your bill. Our pricing is competitive, fair, and straightforward.
24/7 Rapid Response
We understand the urgency when it comes to gas issues. That's why our dedicated team is on standby round the clock. Whether it's a suspected leak in the wee hours or an installation project, we're just a call away.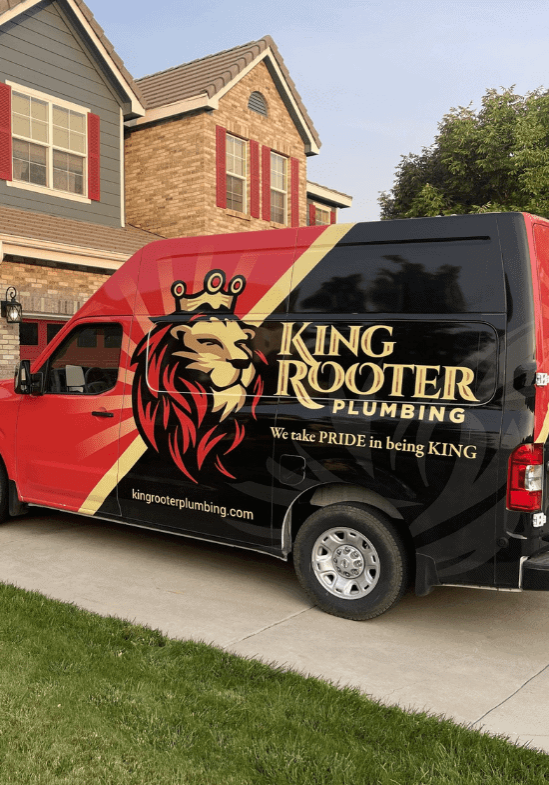 Experiencing Gas Pipe Concerns in Boulder CO? Choose Peace of Mind. Choose King Rooter & Plumbing.
The heart of a cozy home isn't just its design or decor but the unseen safety measures that keep danger at bay. Gas pipe issues? They can threaten that peace faster than you might think. But, why lose sleep when King Rooter & Plumbing is just a call away? We're not just another plumbing service; we're your neighbors, your local Boulder experts committed to ensuring your home's safety.
So, next time there's a gas concern that's causing those frown lines, remember: King Rooter & Plumbing is right here, ready to restore that sense of security you value so much. Reach out to us now, and let's banish those gas worries together.
If you have any more questions about our gas pipe plumbing services, don't hesitate to contact us. At King Rooter & Plumbing, we're here to ensure your gas system is safe and efficient.