Worried About Water Damage Due to Pipe Leaks? Choose Our Pipe Leak Repair in Boulder, CO for Rapid and Reliable Solutions!
The last thing any property owner wants is the silent damage of a water leak. Whether it's the potential structural issues, rising utility bills, or the unsightly signs of water damage, the effects can be daunting. King Rooter & Plumbing understands these worries and exists to provide a solution – top-quality pipe leak repair in Boulder, CO. With our local expertise, a wealth of experience, and steadfast dedication to quality, we're more than just a plumbing service; we're your ally in maintaining a dry, safe, and comfortable property.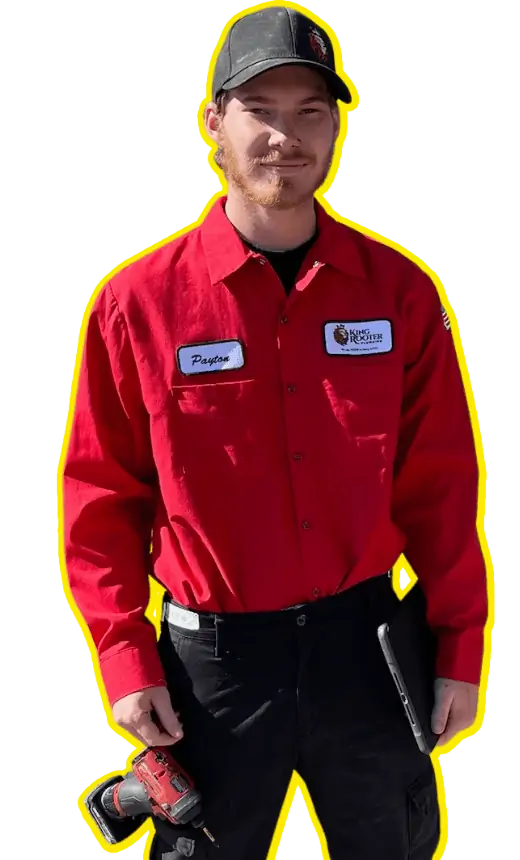 Are You Ready To

Get Started?
Schedule Your Estimates Today
Comprehensive Pipe Leak Repair Services in Boulder, CO
Precision, Expertise, and Timely Response: Every Time.
Emergency Pipe Leak Repair
Water leaks don't respect regular working hours, and neither do we. At King Rooter & Plumbing, we offer round-the-clock emergency pipe leak repair services in Boulder, CO. Whether your pipes decide to burst at 2 PM or 2 AM, we're ready to answer your call. We aim to contain your leak as quickly as possible, reducing water wastage and mitigating further damage to your property. We understand that in a plumbing emergency, every minute counts. That's why we prioritize quick response times and efficient repair processes.
Routine Pipe Leak Inspections
Some water leaks are sneaky. They start as small drips, slowly but steadily causing damage while staying hidden from sight. Our routine pipe leak inspections are designed to catch these covert culprits before they wreak significant havoc. Using the latest in leak detection technology, our skilled technicians can locate and address even the most elusive leaks. With regular inspections, we can keep your plumbing system in prime condition and save you from unexpected, costly repairs down the line.
Residential and Commercial Pipe Leak Repair
Whether you own a cozy home or run a bustling business, pipe leaks can disrupt your routine and cause significant stress. At King Rooter & Plumbing, we offer both residential and commercial pipe leak repair services. Our technicians are well-versed in handling a wide range of plumbing issues in various settings. Whether it's a minor leak under your kitchen sink or a major pipe burst in a commercial building, we have the tools, techniques, and training to resolve the issue promptly and professionally.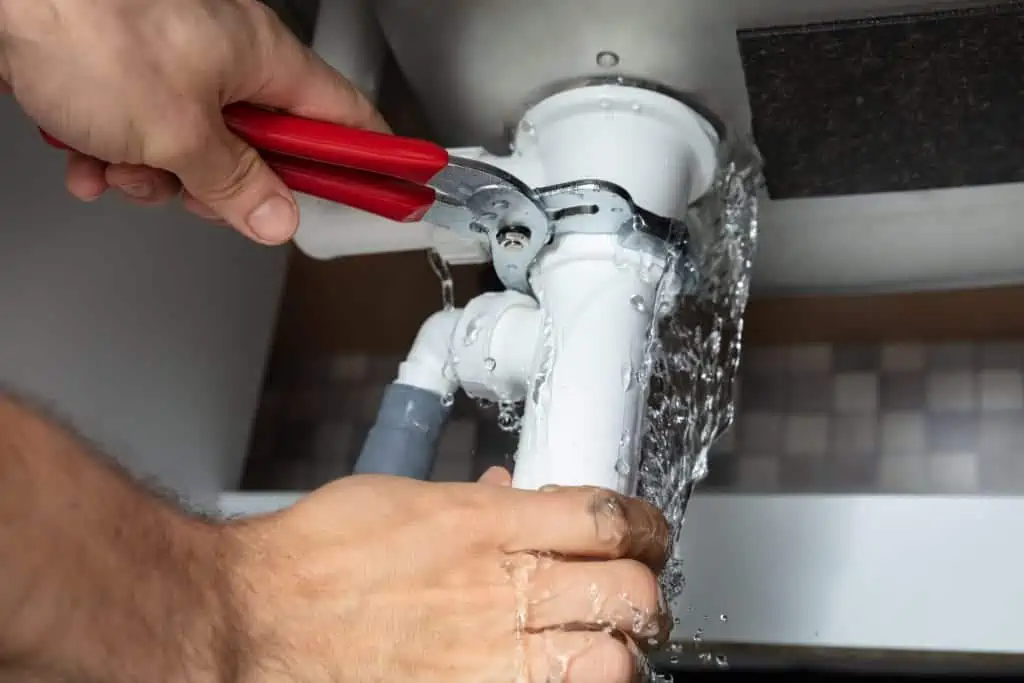 How to Know If You Have Pipe Leaks?
Pipes, nestled behind walls and beneath floors, serve diligently without much notice. Yet, when they start leaking, they signal their distress. Here are the signs to help you detect those pesky pipe leaks:
Unexpected Spike in Water Bill: A sudden increase in your monthly bill indicates water wastage somewhere.
Musty Odors: Persistent damp smells, especially in typically dry areas, hint at moisture from leaks.
Mold and Mildew Growth: Their presence, especially on walls or ceilings, suggests water intrusion.
Damp or Discolored Spots: Consistent wet spots or reappearing stains on walls, ceilings, or floors are clear indicators.
Hearing Running Water: The sound of water when all taps are off signals potential issues within your plumbing.
Reduced Water Pressure: A sudden drop in pressure points to disturbances in your water flow.
Foundation Cracks: Over time, significant leaks can lead to structural damage, manifesting as cracks in walls or foundations.
If any of these signs surface, it's imperative to seek a professional assessment. Early detection is the most effective way to combat and control pipe leaks.
Why Choose King Rooter & Plumbing for Pipe Leak Repair
Plumbing issues demand serious attention. In such cases, you need a partner who's as invested in the health of your property as you are. King Rooter & Plumbing is that partner. Here's why:
Skilled Technicians
Our team goes beyond just fixing leaks; we find sustainable solutions. With expertise and hands-on experience, we tackle every leak issue, regardless of its complexity.
Prompt Action
Recognizing the urgency of water leaks, we prioritize swift intervention. We act decisively, ensuring minimal damage to your property.
Clear Pricing
Say goodbye to unexpected bills. Our transparent pricing ensures you're informed upfront, eliminating the worry of hidden costs.
Commitment to Excellence
Quality is our benchmark. Every repair we undertake meets the highest industry standards, ensuring your plumbing's durability and your peace of mind.
Don't let a pipe leak dampen your spirits. Reach out to King Rooter & Plumbing, Boulder's trusted name in pipe leak repair. Let us restore your peace of mind and protect your property from water damage. Remember, your comfort isn't just our goal, it's our promise.
Ready to Seal the Leak and Stop Water Damage in its Tracks?
A pipe leak can silently eat away at the heart of your property, jeopardizing its structural health. But it doesn't have to. King Rooter & Plumbing offers a proactive approach, transforming potential disasters into mere inconveniences. Why wait for a minor drip to turn into major damage?
Get in touch with us today! Let us reinforce your Boulder property's defenses and keep those leaks at bay.