Protect Your Home Against Water Damage with Our Professional Water Leak Detection in Boulder, CO
Silent water leaks are every homeowner's nightmare in Boulder, CO. They're stealthy culprits that not only skyrocket your water bills but also jeopardize your home's structural integrity and health safety. With the area's water conservation focus, unchecked leaks are both an environmental and financial drain.
At King Rooter & Plumbing, we understand the anxiety surrounding concealed water leaks and the urgency to address them. With our specialized water leak detection services, we bring peace of mind back to homeowners, ensuring your home remains safe, dry, and free from hidden water intruders.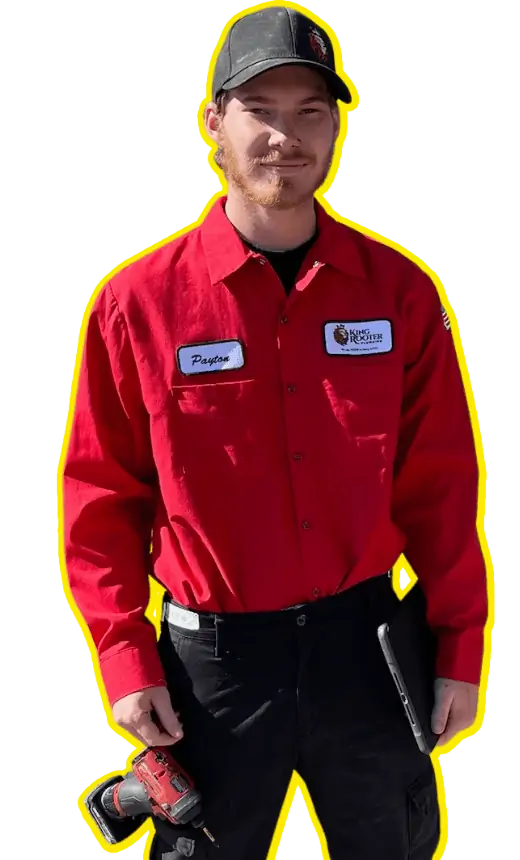 Are You Ready To

Get Started?
Schedule Your Estimates Today
Our Water Leak Detection Services in Boulder, CO
In Boulder, CO, where every drop is precious, a sneaky water leak can spell disaster for both your property and your wallet. These inconspicuous culprits often go unnoticed until significant damage has been done. Recognizing the importance of a secure, leak-free home, King Rooter & Plumbing dives deep to detect and tackle these hidden threats, ensuring your property stays safe and dry.
Underground Water Leak Detection 
At King Rooter & Plumbing, our sophisticated equipment can detect underground water leaks without any disruptive digging. This ensures your garden, driveway, and patios remain undisturbed while we pinpoint the exact location of the leak.
Slab Leak Detection 
A leak underneath your home's slab isn't just a leak; it's a potential catastrophe. We utilize advanced acoustic and electromagnetic tools to find and address slab leaks before they can threaten your home's structural integrity.
Wall and Ceiling Leak Detection 
Water leaks behind walls or above ceilings can wreak havoc silently. Our technicians employ thermal imaging and moisture meters to accurately locate hidden leaks, ensuring minimal disruption to your property and maximum protection.
Main Line Water Leak Detection 
The main water line is the heart of your home's plumbing system. Using tracer gas and acoustic listening devices, we can detect leaks in the main line, even when they're buried deep underground or encased in concrete.
Emergency Leak Detection Services 
Some leaks demand immediate attention. With our emergency water leak detection services in Boulder, CO, we're on call 24/7. You can rely on King Rooter & Plumbing to be there when you need us most.

For expert, precise, and dependable "Water Leak Detection in Boulder, CO", King Rooter & Plumbing remains Boulder's first choice. Secure your property and peace of mind today.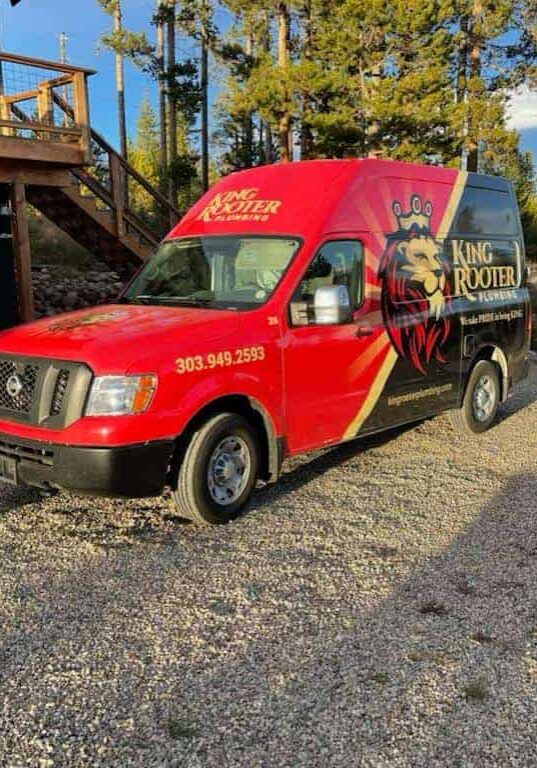 Signs You Need Water Leak Detection Services in Boulder, CO
Unexplained Increase in Water Bills: A sudden spike in your monthly water bill, without an obvious increase in consumption, often points to a hidden leak. Continuous monitoring of your bills can help you spot these anomalies.
Musty Odors: Persistent damp or musty odors, especially in areas like basements, could be a sign of hidden water leakage. These odors are usually due to moisture that promotes mold and mildew growth.
Wet Spots or Discoloration: Random wet spots on your walls, ceilings, or floors, or discoloration and water stains, are telltale signs of possible concealed leaks.
Reduced Water Pressure: A sudden drop in water pressure throughout your home might indicate a leak in your main water line. If you observe this without any known causes like local maintenance, it's wise to consider a leak detection service.
Mysterious Sounds of Running Water: Hearing the sound of running water when all fixtures are off is a clear indicator of potential leaks. This is especially concerning if you hear it consistently.
Fluctuating Water Meter: Check your water meter before and after a two-hour period when no water is being used in your home. If the meter has changed, there might be a leak somewhere.
Foundation Cracks or Wet Spots in Yard: If you observe sudden cracks in your home's foundation or notice wet spots in your yard on dry days, these can be indications of severe leaks that need immediate attention.
By understanding these signs, Boulder homeowners can promptly act to address potential water leaks before they become bigger problems. At King Rooter & Plumbing, our Water Leak Detection service is designed to identify and fix these issues swiftly and effectively.
Expert Water Leak Detection in Boulder, CO
Precision and Promptness: That's our mantra when it comes to detecting water leaks. Using state-of-the-art equipment and techniques, we're dedicated to pinpointing even the most elusive leaks swiftly, minimizing potential damage and cost
Why Choose King Rooter & Plumbing for Water Leak Detection?
When it comes to safeguarding your home from the silent threats of water leaks, you need a team that's thorough, efficient, and dependable. With King Rooter & Plumbing, you get just that and more. Here's what sets us apart:
Precision Meets Speed: Quick yet accurate, our team ensures not a single leak goes undetected.
Expertise You Can Rely On: Our seasoned professionals are specially trained to handle the unique challenges of water leak detection.
State-of-the-Art Equipment: Our technology-driven approach ensures non-intrusive and effective leak detection.
A Complete Service Package: Beyond detection, we assist with cleanup and offer repair solutions, providing a full-circle service.
Transparent Operations: We're committed to honesty. Expect clear estimates and open communication every step of the way.
For a home free of hidden water threats, reach out to King Rooter & Plumbing