Say Goodbye to Persistent Water Line Issues with Our Expert Water Line Replacement in Boulder, CO
Ever had that moment when the faucet dribbles instead of gushing? Or when you're startled by water sounds in places they shouldn't be? These aren't just pesky problems. They're signs of deeper troubles hiding in your home's water lines.
Navigating water line troubles in Boulder, CO, can be a real headache. From unexpected leaks to the stress of sudden repairs, it's not a journey you'd want to face solo. But here's the good news: with King Rooter & Plumbing by your side, you've got a trusty co-pilot on this bumpy ride.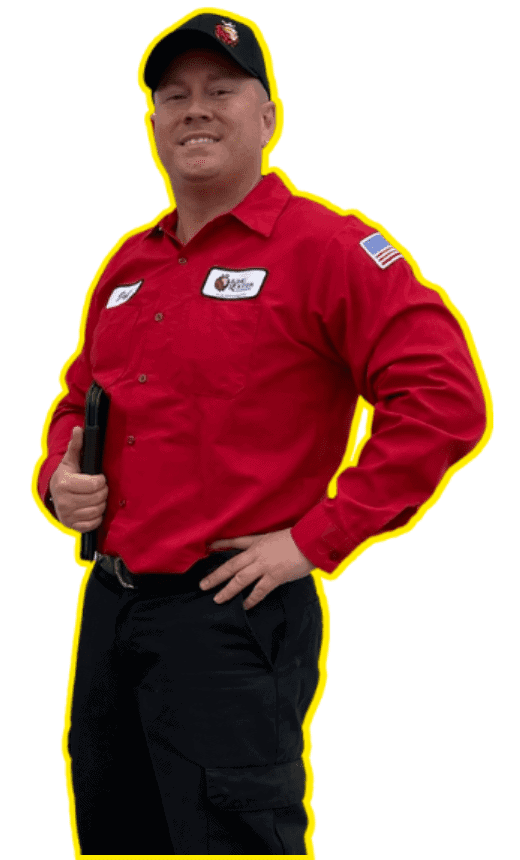 Are You Ready To

Get Started?
Schedule Your Estimates Today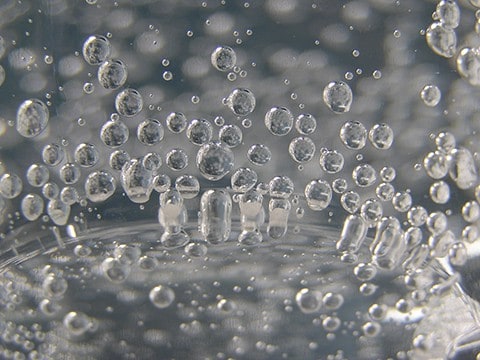 Introducing our Water Line Replacement Service in Boulder, CO
When you Google "water line replacement Boulder CO", King Rooter & Plumbing emerges as the beacon of hope amidst your water woes. Recognizing the challenges faced by many, including detecting leaks, maintaining water flow, or dealing with main water line issues, we've tailored our services to address and solve each one of them.
Water Line Replacement Boulder CO
Are your water bills inexplicably skyrocketing? Or perhaps you've noticed reduced water pressure? Both could be signs indicating the need for a water line replacement. At King Rooter & Plumbing, we specialize in comprehensive water line replacement services in Boulder, CO. Employing modern techniques and tools, we ensure your new water lines are installed with precision, guaranteeing longevity and efficient water flow.
We provide complete water line
repair services.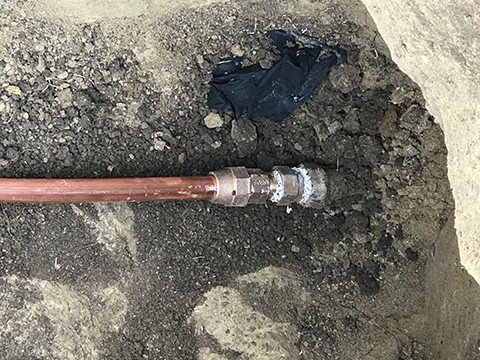 We offer complete water line replacement services.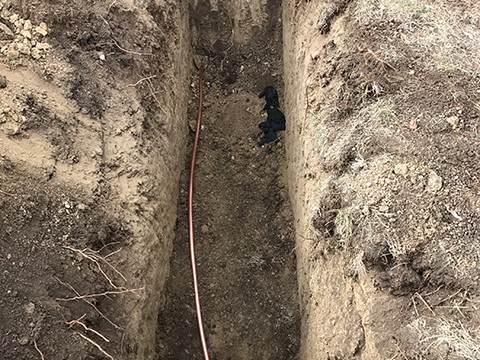 Water Meter & Tap Hookups
We offer water tap and water meter hookup services.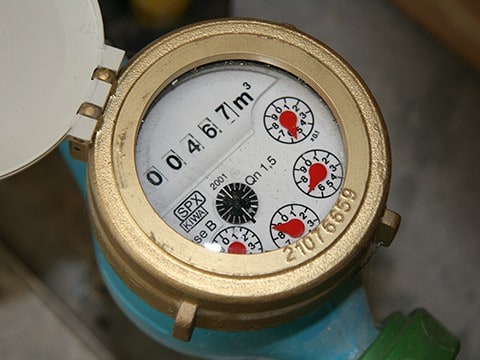 Emergency Water Line Repair
When water line emergencies arise, time is of the essence. Our emergency water line repair team in Boulder is always on standby, ensuring swift responses. Whether it's a ruptured main water line or an undetected leak, we'll be at your doorstep, ready to address the issue promptly and professionally.
Main Water Line Leak Detection and Repair
Hidden leaks can be both costly and damaging. Utilizing advanced leak detection technologies, our team accurately identifies and targets the issue's root cause. Once detected, our experts in Boulder CO, skilled in main water line repair, ensure a robust and lasting solution, protecting both your property and your wallet.
Expert Consultation and Assessment
Not sure if you need a complete water line replacement or a simple repair? Our team provides thorough inspections and consultations. From understanding how to replace the main water line to deciding between repairing or replacing it, our experts guide you every step of the way.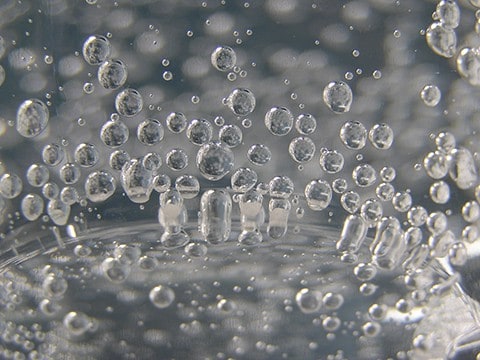 In Boulder, CO, when water line challenges arise, King Rooter & Plumbing stands as your unwavering ally. Here's why you should entrust us with your plumbing needs:
Expertise at Every Turn: Count on our deep-seated knowledge, rich experience, and unwavering dedication to keeping your home's water flow optimal and hassle-free.
Precision is Our Promise: Employing cutting-edge tools, we pinpoint and address water line leaks with unmatched accuracy. This means you can have peace of mind, knowing that once fixed, the problem stays fixed.
24/7 Emergency Support: Because plumbing crises don't wait for business hours, neither do we. Our emergency team stands ready around the clock to tackle urgent water line repairs.
All-Inclusive Care: From external water line fixes to main water line replacements and even pre-replacement cleanings, our offerings are comprehensive. No job is too big or too small for us.
Signs You Need Our Water Line Replacement Services
Recognizing the early signs that your water line may be compromised can save you from more severe and costly issues down the road. Staying vigilant and responsive to these indicators will ensure the safety and efficiency of your water supply. Here are the primary signs suggesting you might need our expert water line replacement or repair services:
Unusually High Water Bills: A sudden and unexplained surge in your monthly water bill often indicates a leak in your water line.
Reduced Water Pressure: If your water doesn't flow with the force it used to, a damaged water line could be restricting the pressure.
Discolored Water: Murky or brown water is a telltale sign of a corroded or rusty water line.
Soggy Spots in Your Yard: Water pooling in areas of your yard suggests a potential break or leak in the main water line.
Strange Noises: Hearing unusual sounds, like bubbling or whistling, from your faucets can hint at issues within your water line system.
Persistent Wet Spots in the Basement or Foundation: These can indicate that water is leaking and causing potential structural harm to your property.
Temperature Fluctuations: If your water can't maintain a steady temperature, there might be interruptions in the line causing the fluctuations.
If you notice any of the above signs, don't hesitate. Contact King Rooter & Plumbing immediately for expert consultation and timely intervention in Boulder, CO. Remember, timely action can prevent major disruptions and save you considerable money and stress.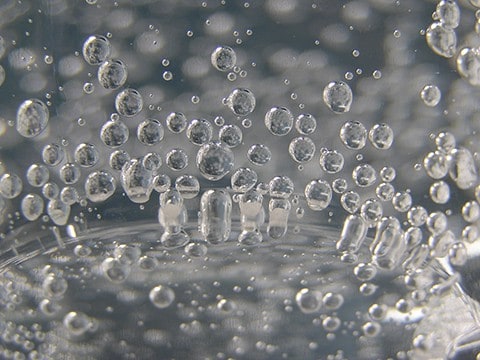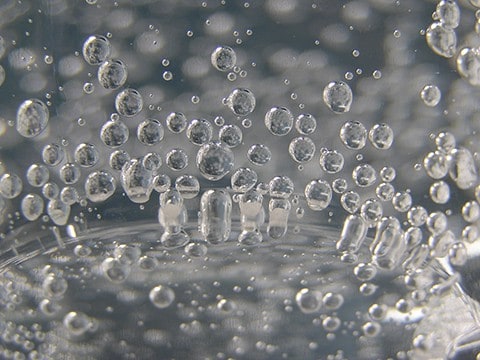 Got Water Line Issues at Your Place? Let Us Handle That
Water line troubles? We all know how pesky they can be, disrupting your everyday life. But worry not, King Rooter & Plumbing is just a call away!
From those sudden emergencies to regular replacements, we're on top of it. Focus on your day, and trust us to make sure those water lines are in perfect shape. With King Rooter & Plumbing handling things, those home water woes will be history.
Ready to get things flowing smoothly? Reach out to us now to schedule your service. We're here to make sure your water line troubles wash away.