Why NuFlow 's Trenchless System is a Game-Changer
When you compare NuFlow's innovative trenchless technology to traditional excavation methods, the benefits become strikingly clear:
Bottom line? NuFlow is the cool new kid on the block, making those old digging methods look downright ancient. Dive in with us for stress-free plumbing that's kinder to both your pocket and your property.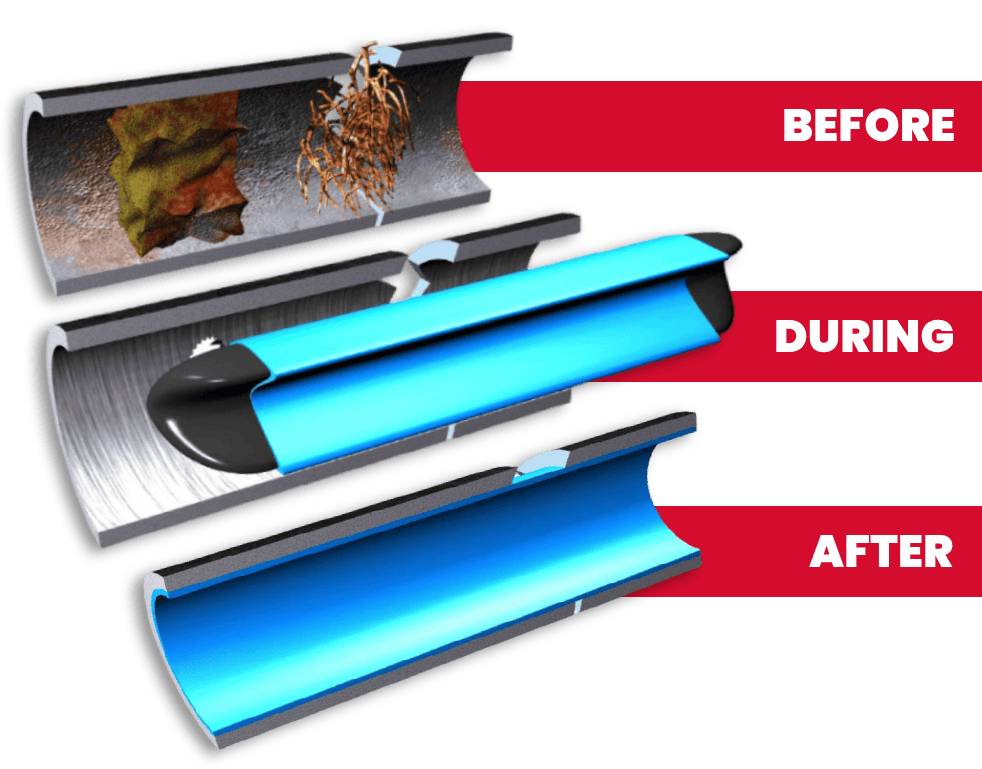 Ditch the Shovel
Dive into Lasting Repairs with
King Rooter & Plumbing's CIPP Method
Tired of temporary fixes and the mess of old-school pipe repairs? Let's introduce you to the Cured-In-Place Pipe (CIPP) way. Not only does it keep your yard pristine, but it's also a champion in longevity. We're talking up to 50 years of solid performance!
At King Rooter & Plumbing, we're not just familiar with CIPP Installation; we're experts. When you come to us, you're choosing decades of pipe health, all while keeping your lawn and driveway just as you love them. No mess, no stress. Just a tried and tested approach that stands the test of time.
Ready to give your pipes the best care without the mess? Choose the experts in CIPP Sewer Lining at King Rooter & Plumbing today for a repair solution that respects your property and delivers quality.
Need a Pipe Repair but Can't Stand the
Thought of Your Yard in Chaos?
Who wants to see their beautiful Colorado yard turned upside-down? With King Rooter & Plumbing's Certified NuFlow Trenchless Pipe Repair, you can say goodbye to the old messy methods. Swap out the disruption and damage for a solution that respects both your pipes and your property. Ready for a groundbreaking repair without the actual breaking ground? Reach out and discover Denver's most efficient plumbing solution.