Recently went with King Rooter for a relining of my sub-foundation drain pipe. They saved me a lot of money by not having to break up my foundation to replace a bad pipe; the relining was successful and a much better option! Derrick, Jeff, and Robert were awesome - they followed up on all loose ends and made a bad situation much better! Highly recommend and will use again for future needs.

5 Star Rating, Google Review, May 9, 2021

I highly recommend King Rooter & Plumbing. Derrick, Tony and Robert were professional, punctual, communicated appropriately, and were respectful of my home. I was grateful they were able to help and they did a great job, will definitely use them again!

5 Star Ratings, Google Review, May 8 2021

King Rooter and Plumbing provided great service. Neither of our sump pumps were working properly, which was a major issue with all of the recent snow. They were able to fit us in the same day we called to see if someone could come out an look at the pumps. Their technician, Derek, was able to accurately assess our situation and informed us that one of our sump pumps had completely failed and that the flotation device was not working properly with the other one. Given the age of the failed sump pump, he recommended that we replace both of them. Derek and Robert returned the next morning and installed the new pumps. They also fixed a couple of other minor plumbing issues in our house. They were very patient and answered all of the questions we had. I would definitely hire this company again to address any plumbing issues we have. Thank you so much for such great service!

5 Star Rating, Google Review, April 9, 2021

I had some corroded copper pipes after moving into a house with a really old water heater. After we replaced the water heater last spring, John suggested next on the list is that they put in a Halo filtration system, replace my non-working sump pump, and repair any areas where there were signs of corrosion. The system works great and I can rest easy that the pipes have been inspected and repaired. Thanks John!

5 Star Rating, Google Review, March 9, 2021

Positive: Professionalism, Value Jeff and Tony from King Rooter came out on an already busy day to fix a broken pipe for me. They were professional and knowledgeable and saved me a lot of stress. Highly recommended!

5 Star Review, Google, February 16, 2021

Positive: Professionalism, Punctuality, Quality, Responsiveness, Value. I have nothing but great things to say about King Rooter & Plumbing. At a time when most plumbing companies around Denver wouldn't even pick up the phone these guys were able to make it out in a matter of hours. Their hotshot thawing method is incredible! I couldn't believe how quickly they were able to get water flowing again in our home. Unfortunately we found that our water line had burst in two spots behind the wall once water was flowing again but Jeff and team absolutely killed it with the emergency repairs and clean up. Meticulous dry wall cuts with spot on precision. If you have an emergency plumbing issue you'd be doing yourself a disservice by calling anyone else. We cannot thank them enough.

5 Star Review, Google, February 16, 2021

Positive: Professionalism, Punctuality, Quality, Responsiveness, Value. Jeff and crew saved us from a nightmare of a Valentine's Day freeze. They were the only service with same-day availability and thank goodness cause we'd been without water for a few days. Turns out, we had 1 pipe burst (without even realizing it) along with multiple leaks from this recent freeze. The biz owner was so respectful and just went over and beyond for us; from his careful cuts into basement drywall to the meticulous cleanup afterward... we are just so impressed with today's service and will only be calling King moving forward. Thank you again for all of your help today!

5 Star Review, Google, February 16, 2021

Positive: Responsiveness. We had a most unusual problem - a 2x3 foot long piece of wood stuck in our main line at the city sewer juncture which must have dropped in during the construction of our home. We had multiple plumbers come out to try and figure out what to do. We were going to have to excavate through concrete but Derek and team were able to unclog it. It's a miracle. Not only were they kind, professional and clean, they were the ONLY ones that could get the job done. Derek worked his tail off. He was careful too, ensuring the integrity of the pipe. I will call Derek and Jeff at King Plumbing should we have any future issues. Derek though really wins a miracle worker award. I cannot thank him enough. Have a plumbing problem? CALL DEREK. Do not think twice!!!

5 Star Review, Google, February 12, 2021

Project: Clear a Clogged or Slow Drain Comments: Anthony was an excellent professional. Explained things so that I could understand and was very respectful if social distancing .

5 Stars, Homeadvisor, April 11, 2020

Project: Install, Repair or Replace Plumbing or Fixtures Comments: They came in, id'd my problems and got me back to 2 bathrooms and a clean mainline. All without breaking the bank!

5 Stars, Homeadvisor, March 31, 2020

"Can't thank Jeff and his crew enough for a job well done repairing my sewer line in the back yard with the Nu Flow technology! They were all amazing, professional, and easy to work with. All of my questions were answered and they respected my property and home. I will definitely use this company again in the future!"

5 Stars, Google Review, December 2019

Chris, Jeff sand Tony were the most professional and amazing workers I have ever used! The last 2 days had temperatures of 100 degrees. We have no air conditioning in our house and these guys and the crews they used were unwavering in their efforts to replace our sewer pipes. Today's Chris was at our home from 8:30 am until 6:30 tonite to finish our very challenging sewer problems. I give them and King Rooter my highest recommendation.

5 Stars, Google Review, July 2019

"Excellent and timely service lining a sewer of cast iron and clay pipe."

5 Stars, Google Review, April 2019

Jeremy Lee was very knowledgeable and courteous. Took time to explain everything and has a great personality. Will be using this company again for all of my future plumbing needs.

5 Star Review, Google, November 16, 2018

I contacted King Rooter and explained that my 28 year old water heater was leaking. I considered using Home Depot, but after speaking to Jeff the owner, I realized my best option was King Rooter & Plumbing. There were a few snags due to the way the water heater was originally installed when the home was built. Jeff explained these issues, and got my approval to proceed with the work and revised quote to insure everything was addressed. Issues were the gas line shut off valve was not easily accessible, and the humidifier and ice maker in the kitchen were tied to the water line of the water heater. The gas shut off valve was repositioned, replaced water shut off valves, and tapped into the sump pump in case of any future leaks. Everything was brought up to code, a thorough job was done, and they did a good job of cleaning up. Now we have a new water heater and everything is easily accessible. Thanks for your attention to detail and remaining in contact with me until the job was completed.

5 Star Review, Google, October 15, 2018

This company has great pricing and there are very honest in their estimates. I had cliff come out and he was excellent got everything fixed quickly. Cliff is knowledgeable and has excellent integrity. I highly recommend this company. I will be using them for all my plumbing needs.

5 Star Review, Google, October 14, 2018

Excellent customer service Don Darrow, very knowledgeable, Thank you so much for fixing my water heater. I highly recommend your service .

5 Star Review, Google, September 17, 2018

King Rooter was able to make an appointment for me the following week. Jeff was efficient and cleaned up his space well, which I appreciated. The video is helpful in guiding me towards a decision with my sewer line.

5 Star Review, Google, August 12, 2018

We live in the mountains just west of Denver and we were having a difficult time having anyone who would service our area. When we were able to get a company to come out previously we felt they would try and use scare tactics to increase their scope of work because we were held captive. We had Jeff come out and jet our line after we had other companys come and recommend ridiculous an outlandish repairs. Jeff is a third generation Master Plumber. He recommended Jetting our line to get a "Clear picture" of what was really going on in our line. Our line was sparkling white after the Jetting and we could see every joint, and connection, a very clear picture! Jeff was great. He was patient and answered all my questions. I felt educated and well informed about what was really going on in my sewer line. Thanks Jeff!!

5 Star Review, Google, June 26, 2018

We had a fantastic experience with King Rooter and Plumbing, specifically Don! We had had 2 other plumbers come out and try to fix our tub that was leaking into our kitchen ceiling. Each time they said it was fixed, but the issue would continue. We finally called King Rooter and Plumbing and ended up working with Don. He was extremely knowledgeable and actually fixed the issue. His work was high quality and he is one of the most professional, kind, and friendliest people I have worked with. He explained everything and made sure we were comfortable with pricing, the fix, and everything else. He also gave us a great recommendation for a restoration company to fix our damaged ceiling. We will definitely only be working with him from now on!

5 Star Review, Google, May 31, 2018

I had to get a new water heater and I was so glad he could do it the very next morning. Cliff was early and was very professional and easy to work with. He was respectful of my home, and my time, and did an excellent job! I will definitely call King and Cliff to do any future plumbing projects!

5 Star Review, Google, May 16, 2018

Don was amazing! I am so glad they could accommodate me and within 1 1/2 of my initial call at my house to fix my plumbing issue. The troubleshooting done helped ease my concerns and within a short time we were well on our way to 100% repair. Thanks for the awesome job Don!

5 Star Review, Google, May 4, 2018

I found King Rooter and Plumbing through Home Adviser and was very pleased with the service. Al was courteous, on time and did the job quickly and expertly. The price was reasonable and we are happy with the work.

5 Star Rating, Google, May 2, 2018

Fast response time. Don was very knowledgeable, thorough and honest.

5 Star Rating, Google, April 30, 2018

Called King Rooter to find out more about sewer replacement options because an inspection report revealed problems when selling our home. Sewer replacements can be costly, I was stressed out. We were going to get our sewer Hydro cleaned which produces some very clean pipes! I was going to have a sewer scope done by someone else to eliminate any possibilities of being sold things not needed, but Jeff scoped it for free and let me watch. Had a partial replacement at a VERY fair price. His crew was awesome, incredibly polite, and did an amazing job at replacing my landscaping. There are good plumbers out there and sometimes we all get a little jaded about companies that sell us things unneeded or do things poorly. Feel really good about my experience with King Rooter. They turned a really stressful situation into a positive experience and were fast and professional, couldn't ask for more.

5 Star Review, Facebook, April 17, 2018

This company was great. Al came out the next day to fix the leak in my barn. He offered me options, then did the work quickly for a fair price. I will definitely call King Rooter again and ask for Al!

Marcella Setter, April 6, 2018

Don, my first field contact, was more professional, knowledgeable and cordial than anyone in any trade I've met for years. He completely covered all possible scenarios so now I know exactly what's involved and that they could completely handle it. Thank you Don.

5 Star Rating, Google, March 28, 2018

Don with King Rooter and Plumbing did a great job replacing our 27-year-old water heater. He brought everything up to code and made the installation look much nicer than the old one. I'm very pleased with his work and highly recommend him. Also, King charged considerably less than 2 other plumbing companies. Another guy gave me an estimate over the phone that was about the same but he didn't bother to come check out what was needed. I found King Rooter and Plumbing on Home Advisor.

5 Star Rating, Google, March 27, 2018

The Service Pro Don who came out to our place was on time, very friendly and courteous when he entered our home. He cleaned up everything before he left and made sure we understood everything that was performed. Any additional plumbing jobs will go to King Rooter and more specifically Don.

5 Star Rating, Google, March 20, 2018

After a not so great experience with another company, King Rooter and Plumbing came to my rescue. They answered my call on short notice and installed a water heater at half the price of what I was quoted by a competitor. Their prices are fair, their service great, and their staff very friendly and knowledgable. I truly apprecaite Al and the thorough job he did! Thanks again for the great experience.

5 Star Review, Google, March 6, 2018

I have to give Al huge props for this one! I had 2 x 30 year old water heaters in the house we purchased a year ago. Being handy I knew in the back of my mind it was only a matter of time before something gave. Well, needless to say one tank gave up the ghost, so we decided it was time to replace both tanks. Al was on point with the quote, had the parts in hand and was back the scene the next day. With no real surprise the pressure regulator and main shutoff valve had to be replaced too because it leaked, so Al and I had to wait until the water utility showed up to locate and shut off the water... Needless to say it was a long day for poor Al but he was a trooper to the end. He sweated in all new hardware, took away the slag filled tanks of old and delivered the goods. Really satisfied with the work guys, will recommend and use you again in the future!

5 Star Rating, Google, March 6, 2018

I had some work done a couple of weeks ago. Cliff was on time, friendly and explained everything he did. If I need a plumber again I'm calling these guys. Very reasonable pricing too.

5 Star Review, Google, February 21, 2018

5 Star Review, Google, February 19, 2018

Jeff L. and his crew swept in and saved us from a horrible situation. Not only had we not been able to flush or shower in a week, they were also dealing with our mixed emotions and stress over the previous company (Roto Rooter CO.,) NEVER USE THEM!! Who attempted to destroy my new house and not fix our problem. They pulled permits as fast as they could to expedite the project. Words can't describe what relief we had that Jeff diagnosed and fixed our issue to the best of his ability without adding in unnecessary extra charges.

5 Star Review, Google, February 11, 2018

Had my main water line replaced in the front yard and was impressed with the job by Jeff and crew. Felt informed throughout the process and job was professional from the estimate to clean up. Also very competitively priced. Would recommend to my friends/family. Like

5 Star Review, Google, February 10, 2018

Cliff did an outstanding job fixing a toilet leak. He was knowledgable and professional. I will recommend him to friends and family in the future.

5 Star Review, Google, February 3, 2018

I have used this company before and was please with the job they did then and the job they did this time. They are the most proficient and pleasant men. I described to Al what kind of a new faucet I would like to have and he went to the hardware store and picked out exactly what I would have bought myself. Amazing!! I really love my new faucet. I highly recommend this company for any of your needs. They did not make me wait for someone to come and I am really happy with their work. And, they never leave a mess!

5 Star Review, Google, January 23, 2018

I called when they opened and had a plumber at my door two hours later. I was very impressed with their professionalism. Cliff was very through, and explained what the issue was in detail and gave helpful tips to prevent future problems. You can't beat the pricing, and service is outstanding. These guys get an A+ in my book!

5 Star Rating, Google, January 18, 2018

Professional friendly service at a competitive price. Very responsive!

5 Star Review, ReviewBuzz, January 5, 2018

Top notch service! They were responsive, communication was excellent and Jeff and his crew were friendly and professional. The work was done timely and on budget. Their price was reasonable and competitive. Also the cleanup on a messy project exceed expectations. King Rooter will be my go to company for all of my future plumbing needs.

5 Star Review, Google, January 4, 2018

Had an issue with the water heater and had Cliff come out...Awesome work, very polite, and timely!!! Highly recommended.

5 Star Google Review, January 3, 2018

I'll be the first to admit that i have a slight phobia of all things plumbing. So, when we had a "simple fix" for our new home we opted to call King Rooter & Plumbing. Cliff was prompt, courteous, and very informative. He had the issue resolved in under an hour. We will be using this service in the future!

5 Star Review, Google, January 2, 2018

Jeff was great to work with. Very knowledgeable and friendly. He finished the work quickly and efficiently.

5 Star Review, ReviewBuzz, December 31, 2017

Cliff fixed a difficult to isolate leak in the drain from our kitchen sink. The original drain from 1982 had lots of twists and elbows as the pipe went into the ceiling of the basement and it was next to impossible to isolate the leak. The solution was to cut out the old pipe and replace with new pipe in a more simplified route. No more drips in the basement. Cliff was very friendly and great to work with!

5 Star Review, Facebook, December 22, 2017

Cliff fixed a difficult to isolate leak in the drain from our kitchen sink. The original drain from 1982 had lots of twists and elbows as the pipe went into the ceiling of the basement and it was next to impossible to isolate the leak. The solution was to cut out the old pipe and replace with new pipe in a more simplified route. No more drips in the basement. Cliff was very friendly and great to work with!

5 Star Review, Google, December 22, 2017

Jeff and his field crew were extremely professional, personable and helpful in resolving our sewer line issues (when the utility company drilled their line it caused a side bore in our sewer line, hopefully the utility company will be as fast and friendly as King Rooter in reimbursing our money!!). Bridget in the office was also very helpful! Great company in my opinion.

5 Star Review, Facebook, November 6, 2017

I had a plumbing emergency and of course it was at 5:00PM the day before a holiday. Al responded to my call and was pleasant and very helpful. He diagnosed the problem quickly and fixed the problem in no time. I couldn't have been more pleased with the company's quick response and Al's attitude and ability. Thank you for a job well done.

5 Star Review, Google, July 6, 2017

They have done multiple jobs for me over the years including a water heater, sump pump and pressure reducing valve and have always done a great job. They always clean up after themselves and never leave a mess. I'd definitely recommend King Rooter.

5 Star Review, Google, November 3, 2016

We have a rental in the Denver area, called several companies, King Rooter was only company to answer our call late night for a huge water leak flooding out the place, Jeff showed up in a timely manner. Turned water off and explained to us what he found, gave us a price and got the job done right then and there. Water was back on a couple hours later, he stayed and helped tenant clean up water from flooring. Very clean, professional, upfront guy. price wasn't bad considering how late it was. This is my go to company for ALL our plumbing needs. We would definitely recommend to ALL our friends and family.

5 Star Review, Google, November 4, 2016

King Rooter & Plumbing is fantastic! My water heater finally gave out the morning I was leaving on a 4 day business trip, leaving my house sitter with no hot water....I called these guys on my way to the airport and they had a tech with a new water heater at my house 3 hours later to meet my house sitter. Everyone I worked with was professional, honest and provided a ton of helpful information. Good customer service is tough to find, let alone great customer service. These guys are awesome!!!!

5 Star Review, Google, November 3, 2016

The sump pump didn't end up needing a repair but King Rooter didn't even charge a trip fee! That's incredible customer service!

Repair or Replace Sump Pump - 5.0 Stars HomeAdvisor

Quick, efficient, friendly.

Clear Clogged Drain - 5.0 Stars HomeAdvisor

Our basement was flooding from groundwater and we called several plumbing companies to ask about their expertise regarding a Sump Pump and Drainage Channel system installation. King Rooter & Plumbing had competitive pricing, licensed and qualified plumbers, and a lot of experience with Sump Pump systems. They came in and saved the day! They gave us great customer service, were reliable, and honest. We highly recommend King Rooter & Plumbing! - 5.0 Stars Google

5 Star Review, Google, October 10, 2016

King Rooter diagnosed a sewage leak and made a major repair to the main sewer line at our rental property in Denver that was built in 1908. It was a difficult job that involved a lot of hand digging and extremely old cast iron pipes. As a long distance landlord, I was especially pleased with how well Jeff and the office communicated with me during every step of the process. The work was completed in a timely manner and at a very fair price, considering the amount of work and the scope of the project. - 5.0 Stars HomeAdvisor

Replace Main Sewer Pipe - 5.0 Stars HomeAdvisor

The work was timely and professional. - 5.0 Stars HomeAdvisor

Sump Pump Replacement - 5.0 Stars HomeAdvisor

To be accurate, we did not have to hire them. We had a leak at our house in Firestone, which we thought involved the water main. Mike helped us find our leak, which turned out to be a part of our sprinkler system. Since they are not licensed to work on sprinklers, Mike could not do the repair. We offered to pay for his time, but he explained that estimates are free and that he "really didn't do anything." We will call them if we have issues in the future. - 5.0 Stars HomeAdvisor

Water Main Leak - 5.0 Stars HomeAdvisor

They gave a very reasonable price, wrote down exactly what services were covered in their estimate, and started work the very next day. I'm very satisfied with the service I received. - 5.0 Stars HomeAdvisor

Tankless Water Heater Install - 5.0 Stars HomeAdvisor

Thank you. Price was little high. - 4.0 Stars HomeAdvisor

Foundation Drain & Sump Pump - 4.0 Stars HomeAdvisor

We had them clean out a main water line in the house. They were very fast and professional. Excellent price too! - 5.0 Stars HomeAdvisor

Water Line Clean Out - 5.0 Stars HomeAdvisor

Quick repair and work great. - 5.0 Stars HomeAdvisor

Clean Out Sewer - 5.0 Stars HomeAdvisor

- 4.0 Stars HomeAdvisor

Just a service call to make sure everything was working - 5.0 Stars HomeAdvisor

Sump Pump - 5.0 Stars HomeAdvisor

I highly recommend King Rooter and Plumbing. I had an emergency water heater leak in my townhouse and this company rescued me. In my current home I had a backflow issue that King Rooter resolved. Excellent customer service and always available. Let me add that as a woman many companies take advantage and try to up the price or add on unnecessary work. Not this company. Kudos to King Rooter and thank you for unbelievable service!

Water Heater Repair - 5.0 Stars Google

Had a water pressure regulator valve replaced. Quick response, easy to schedule with and quality work. - 4.5 Stars HomeAdvisor

Water Pressure Regular Valve - 4.5 Stars HomeAdvisor

He was very good at explaining everything, showing what the possibilities where. Made everything extremely clear. - 5.0 Stars HomeAdvisor

Plumbing - 5.0 Stars HomeAdvisor

James was terrific. He was knowledgeable, helpful, and very competent. - 5.0 Stars HomeAdvisor

Plumbing - 5.0 Stars HomeAdvisor

Very flexible and reasonably priced, if not a bit expensive. But they came out the next day when nobody else was available. Great work and very knowledgeable! - 5.0 Stars HomeAdvisor

Plumbing - 5.0 Stars HomeAdvisor

Overall it was a good experience. I'm very happy with the Rheem Platinum water heater I ended up with and the install was great. The technician left our house very clean. - 4.5 Stars HomeAdvisor

Rheem Water Heater Install - 4.5 Stars HomeAdvisor

They were very professional, they got it done the same day, left everything clean, outstanding customer service and work. - 5.0 Stars HomeAdvisor

Water Heater Install - 5.0 Stars HomeAdvisor

Dependable, affordable, great explanation of what needed to be repaired. In and out quickly. Very professional. - 5.0 Stars HomeAdvisor

Plumbing - 5.0 Stars HomeAdvisor

Very professional & competent, quick turnaround, clear communications. Also replaced old moisture barrier in crawl space, which had not previously been properly installed. Definitely would use King again, and recommend to others. - 5.0 Stars HomeAdvisor

Sump Pump - 5.0 Stars HomeAdvisor

Harold worked very hard to install a sump pump in our crawl space. He was very clear in what and how he was going to do the installation. His work quality was excellent. - 5.0 Stars HomeAdvisor

Sump Pump Install - 5.0 Stars HomeAdvisor

Bob was a fabulous plumber. Did a great job and got it done and all fixed. He was very nice and understanding. Mostly he was very patient with a cry baby old lady. Would and WILL hire them again. - 5.0 Stars HomeAdvisor

Plumbing Repair - 5.0 Stars HomeAdvisor

Had a sump pump and some trenching done. The price was better than 4 or 5 other quotes. They got the work done quickly and thoroughly. Of course, it hasnt rained much since then so it it hasnt really been put to the test, but I have seen the drain pumping out water a couple of times. 4.5 on quality of work because I wish the lid sat a little more flush to the floor; it seems a little tilted. - 5.0 Stars HomeAdvisor

Sump Pump & Drainage Channel - 5.0 Stars HomeAdvisor

Water Heater - 5.0 Stars HomeAdvisor

The initial bid I received from them to replace by water main came in well under all of the other bids that I received so I chose to go with them. They were able to start the job the following week. They showed up on time and worked the entire day to get the job done. The damage to the yard was very minimal and really surprised me with the amount of work they had to do. They replaced everything back so that it looked like it did prior to the project. They kept the inside of the house clean as well. The three guys working on the project were very polite and professional. I also received a follow up call a few days after to make sure everything was satisfactory. - 5.0 Stars Yelp

Water Main Replacement - 5.0 Stars Yelp

Harold was great to work with, knowledgeable and skillful on replacing the vanity top and faucet, resulting in an excellent update to our master bath needed too put our house on the market. I highly recommend him for his professionalism and trustworthy service. - 5.0 Stars HomeAdvisor

Sink and Faucet - 5.0 Stars HomeAdvisor

We're able to solve my problem in under an hour from my initial phone call! I had a small issue at a rental property when I was away on vacation, they were so quick and responsive I didn't have time to worry about it! - 5.0 Stars HomeAdvisor

Plumbing Repair - 5.0 Stars HomeAdvisor

SUPER NICE PEOPLE !!!!!! NO MONKEY BIZ .... WENT ABOVE AND BEYOND TO MAKE SURE I WAS HAPPY. JEFF MASTER PLUMMER ROBERT AND BOB WHAT A GREAT TEAM!!!!!!!! - 5.0 Stars HomeAdvisor

Plumbing - 5.0 Stars HomeAdvisor

Harold and the nice young man were very helpful and explained way more than I expected to me. Also both were very patient as I asked several questions and realized I even asked a couple twice. They pointed several things out to me that are very important to know and be aware of, which I obviously was not before meeting them yesterday. Will definitely use King Rooter & Plumbing in the future if the need arises ~ ! - 5.0 Stars HomeAdvisor

Water Heater Repair - 5.0 Stars HomeAdvisor

Harold did a great job providing what work needed to be done as well as alternatives to resolving our issue. - 5.0 Stars HomeAdvisor

Plumbing - 5.0 Stars HomeAdvisor

Harold did a great job and for the price he quoted - imagine that. They were considerably lower than a competitor and I would definitely use them again. - 5.0 Stars HomeAdvisor

New Water Heater - 5.0 Stars HomeAdvisor

I highly recommend King Rooter and Plumbing. I had an emergency water heater leak in my townhouse and this company rescued me. In my current home I had a backflow issue that King Rooter resolved. Excellent customer service and always available. Let me add that as a woman many companies take advantage and try to up the price or add on unnecessary work. Not this company. Kudos to King Rooter and thank you for unbelievable service! - 5.0 Stars HomeAdvisor

Repair or Service a Water Heater - 5.0 Stars HomeAdvisor

Very timely and courteous. Would use again and recommend to friends. - 5.0 Stars HomeAdvisor

Plumbing - 5.0 Stars HomeAdvisor

Harold could not have been more prompt, polite or knowledgeable. While I would have wished that the cost was less, when I saw the work that went into the installation, including fixing some adjacent plumbing (and the actual cost of the materials), it was very fair. Harold also instructed me about water heater preventive maintenance, which I guess I should have known about but didn't, and provided a number of useful suggestions as to how I might extend the life of my plumbing. I will definitely contact him when I next need plumbing services. - 5.0 Stars HomeAdvisor

Water Heater Install - 5.0 Stars HomeAdvisor

Harold was great! - 5.0 Stars HomeAdvisor

Clogged Drain - 5.0 Stars HomeAdvisor

It's easy to make an appointment. When we thought there was a problem, they sent someone to check it out right away and didn't charge us for the visit since no repair was needed. Some businesses would charge just for the visit alone. - 5.0 Stars HomeAdvisor

Sump Pump - 5.0 Stars HomeAdvisor

Great service and great price! - 5.0 Stars HomeAdvisor

Water Heater Install - 5.0 Stars HomeAdvisor

King Rooter and Plumbing was excellent and completed the job within 1 hour of making an appointment. The only thing was the price was a little high for fixing a toilet, but you pay for what you don't know. I would definitely use them again. - 5.0 Stars HomeAdvisor

Toilet Repair - 5.0 Stars HomeAdvisor

On time and did a great job! - 5.0 Stars HomeAdvisor

Plumbing - 5.0 Stars HomeAdvisor

This company responded very quickly both by phone and coming out to the house. I believed them to be very helpful and honest. The out come of my project was great! I would hire them again. - 5.0 Stars HomeAdvisor

Plumbing - 5.0 Stars HomeAdvisor

Instant response to my request on HomeAdvisor, I think they called within 30 seconds! Came out the same morning to replace an exterior faucet that had cracked due to freezing. Harold offered expert and honest advice, and I would hire him to work on my house again! - 5.0 Stars HomeAdvisor

Exterior Faucet - 5.0 Stars HomeAdvisor

They are very responsive and get the work done for a reasonable price very quickly. - 5.0 Stars HomeAdvisor

Clean Out Sewer - 5.0 Stars HomeAdvisor

Harold was very professional. Did very good work. - 5.0 Stars HomeAdvisor

Plumbing - 5.0 Stars HomeAdvisor

Jeff took a personal interest in our problem. All the pipes were frozen at our rental property. After hours of searching, they not only found the frozen area, they told us what to fix the area so it would not happen again. - 5.0 Stars HomeAdvisor

Frozen Pipes - 5.0 Stars HomeAdvisor

We had two new toilets installed along with two valves which needed to be replaced. Harold was excellent to work with, I appreciate the clean up and him returning to fix a small problem. - 5.0 Stars HomeAdvisor

Project: Install, Repair or Replace Plumbing or Fixtures - 5.0 Stars HomeAdvisor

IJ was the repairman who came to my house to check on a leak. As it turns out, he found that the washer was the problem and not anything related to the plumbing. I was not charged a fee for him coming out. If I ever have a plumbing problem, I will not hesitate to contact this company. Thank you IJ! - 5.0 Stars HomeAdvisor

Leak - 5.0 Stars HomeAdvisor

Kitchen sink faucet was replaced, everything was done precisely.
5.0 Stars HomeAdvisor

Kitchen Sink Faucet - HomeAdvisor 5.0 Stars

KING Rooter demonstrated something you don't find from many contractors today--honesty and integrity! I needed a shower/tub faucet replaced and didn't want to spend too much. IJ was dispatched and told me upfront that only a new handle was needed and he would only charge me a $49.50 diagnostic fee instead of the normal $195.00 replacement cost. I purchased the part for $10.00 and installed it myself. IJ and the KING Rooter team saved the day and also a lot of money. Thanks guys for the GREAT service and for being upfront and honest! - HomeAdvisor 5.0 Stars

Shower/Tub Faucet - HomeAdvisor 5.0 Stars

Very prompt and great communication!
5.0 Stars HomeAdvisor

Project: Install, Repair or Replace Plumbing or Fixtures - 5.0 Stars HomeAdvisor

They came out timely, very knowledgable and cost conscious. They made sure the job was done right.
5.0 Stars HomeAdvisor

Project: Install, Repair or Replace Plumbing or Fixtures - 5.0 Stars HomeAdvisor

We were in need of a water heater and needed it now! Jeff L. and I.J. great customer service and Professionalism. On Time, in and out in a few hours. Thanks!!
5.0 Stars HomeAdvisor

Project: Install or Replace a Water Heater - 5.0 Stars HomeAdvisor

Pleasant experience.
5.0 Stars HomeAdvisor

Install, Repair or Replace Plumbing or Fixtures - HomeAdvisor 5.0 Stars
HomeAdvisor Screened & Approved
HomeAdvisor Screened & Approved – 4.25 Stars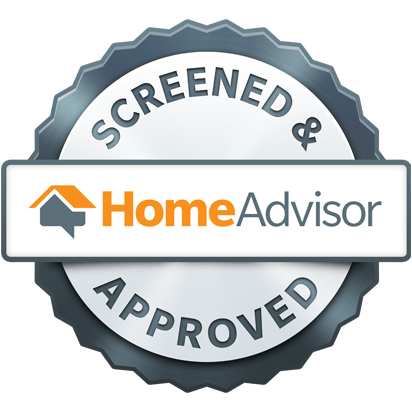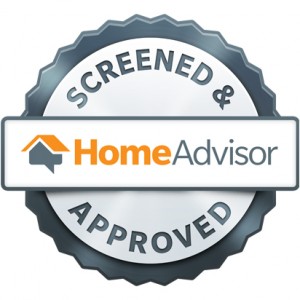 King Rooter & Plumbing has passed the HomeAdvisor screening process. We have 465 verified reviews on HomeAdvisor.
What is the screening process that Service Professionals go through in order to become members of the HomeAdvisor network?
Verify Trade License
HomeAdvisor checks to see if the business carries the appropriate state-level license.
Verify Insurance
As a part of our screening process, we encourage professionals to carry general liability insurance. We require coverage for hundreds of services.
Verification of State Business Filings
For business types that require a Secretary of State filing, we confirm that the business is in good standing in the state in which it is located.
Criminal Records Search
HomeAdvisor uses 3rd party data sources to conduct a criminal search for any relevant criminal activity associated with the owner/principal of the business.
Sex Offender Search
We confirm that the owner/principal is not listed on the official state Sex Offender web site in the state in which the owner/principal of the company is located.
Bankruptcy Search
We use 3rd party data sources to check the history of the principal/owner of the business for bankruptcy filings by or against them.
Legal Search for Civil Judgments
We use 3rd party data sources to check the principal/owner of the business for state level civil legal judgments entered against them.
Liens Search
We use 3rd party data sources to check the principal/owner of the business for liens placed against them.
Identity Verification (SSN)
HomeAdvisor verifies the social security number(s) of the owner/principal for identity check purposes. This check applies primarily to smaller business entities.
Identity Verification (Reverse Phone Lookup)
We conduct a reverse business phone lookup to identify records matching the phone number information provided by the business.
BBB Accredited Business
BBB Accredited Business – A+ Rating

BBB has determined that King Rooter & Plumbing LLC meets BBB accreditation standards, which include a commitment to make a good faith effort to resolve any consumer complaints.
King Rooter & Plumbing LLC affirms that it meets and will abide by the following standards.
Standards of BBB Accreditation
Build Trust
Establish and maintain a positive track record in the marketplace.
Advertise Honestly
Adhere to established standards of advertising and selling.
Tell the Truth
Honestly represent products and services, including clear and adequate disclosures of all material terms.
Be Transparent
Openly identify the nature, location, and ownership of the business, and clearly disclose all policies, guarantees and procedures that bear on a customer's decision to buy.
Honor Promises
Abide by all written agreements and verbal representations.
Be Responsive
Address marketplace disputes quickly, professionally, and in good faith.
Safeguard Privacy
Protect any data collected against mishandling and fraud, collect personal information only as needed, and respect the preferences of customers regarding the use of their information.
Embody Integrity
Approach all business dealings, marketplace transactions and commitments with integrity.
Our licensed Denver plumbers are ready to install, repair, or service your plumbing projects in Aurora, Arvada, Boulder, Brighton, Broomfield, Centennial, Commerce City, Denver, Englewood, Frederick, Firestone, Golden, Glendale, Henderson, Highlands Ranch, Lafayette, Lakewood, Littleton, Longmont, Lone Tree, Louisville, Northglenn, Parker, Thornton, Westminster, Wheat Ridge, CO.
He was very good at explaining everything, showing what the possibilities where. Made everything extremely clear. – Rating: 5.0 Stars HomeAdvisor, Job Type: Plumbing, JON W. IN LITTLETON, CO, MAY 24, 2016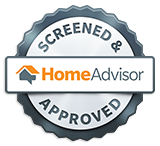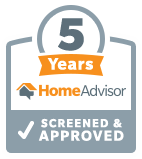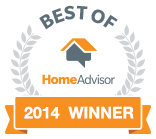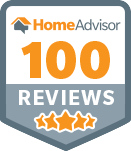 Call us today at 303-949-2593 or submit online to schedule plumbing service for your home or business, or to receive more information.