Water Heater Commerce City CO
Standard & Tankless, Electric, Gas, Heat Pump & Solar
Do you need fast and affordable water heater services in Commerce City, CO? Look no further than our team of experienced experts. From installation to repair and replacement, we've got you covered. Contact us today and experience the best in quality service and affordability.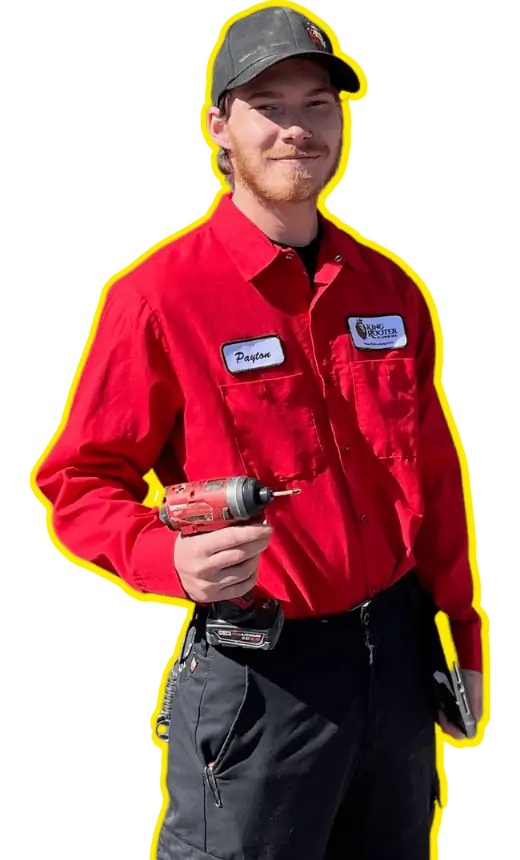 Are You Ready To

Get Started?
Schedule Your Estimates Today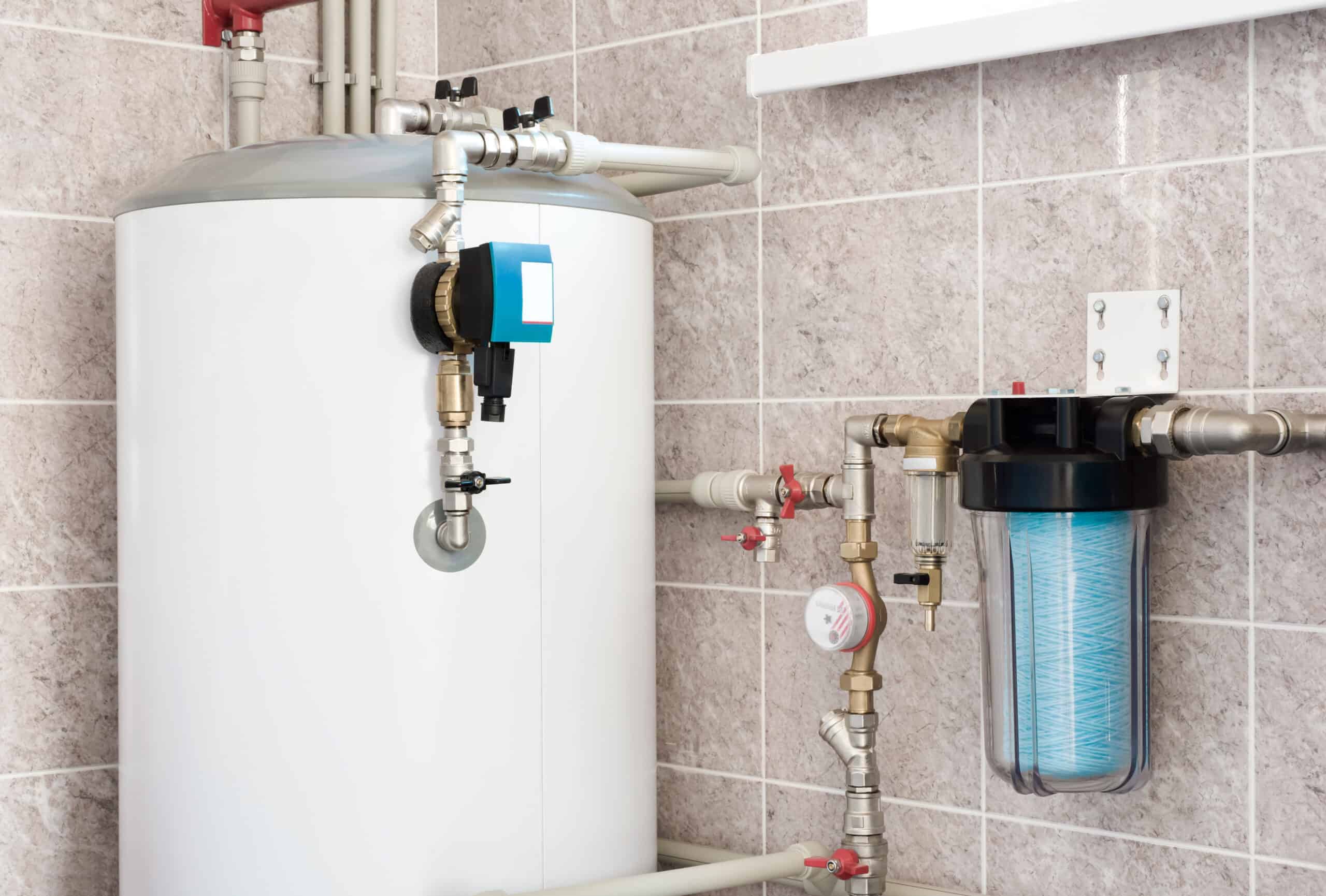 Water Heater - Never Run Out of Hot Water Again
Do you dread the thought of waking up to a cold shower in the morning or not being able to do your daily household chores due to a faulty water heater? 
Your water heater plays a crucial role in your everyday life, providing you with warm water for bathing, cleaning, and other needs. Unfortunately, most homeowners only think about their water heater when it starts leaking or fails to heat up. The truth is, this appliance works around the clock, day in and day out, to provide you with warm water.
Don't let a faulty water heater disrupt your daily routine. If you're experiencing issues with your hot water heater in Commerce City CO, our experts at King Rooter & Plumbing are here to help. Our licensed team of water heater specialists has years of experience in repair, replacement, installation, and maintenance.
Get the reliable and efficient hot water you need, when you need it, with our expert water heater services in Commerce City CO! Contact us today to schedule a fast and accurate solution to your water heater issues.
Expert Hot Water Heater Services in Commerce City, CO - Your One-Stop Solution for Reliable Hot Water!
Call Us For: 
Hot Water Heater Installation: Ready to say goodbye to cold showers and hello to a reliable supply of hot water? Our expert water heater installation services can help. From helping you choose the right type and size of water heater to ensuring it meets local codes and regulations, we have you covered in Commerce City CO.
Hot Water Heater Maintenance:Don't let a lack of maintenance lead to costly repairs or replacements. Keep your water heater running efficiently and reliably with our expert maintenance services. Our licensed specialists will inspect, clean, and flush the unit, making sure it's running at its best and prolonging its lifespan.
Hot Water Heater Repair and Replacement: Is your water heater causing you stress and frustration? Our experienced technicians can diagnose and fix any problem, from leaks and faulty thermostats to pilot light issues. And if your water heater is beyond repair, we offer affordable replacement services using top-quality products from trusted brands.
With years of experience working on all models and types of water heaters, you can trust us to provide efficient and quick service in Commerce City Colorado. Our licensed specialists are well-versed in Commerce City's local codes, and we always strive to exceed industry standards with every job we do.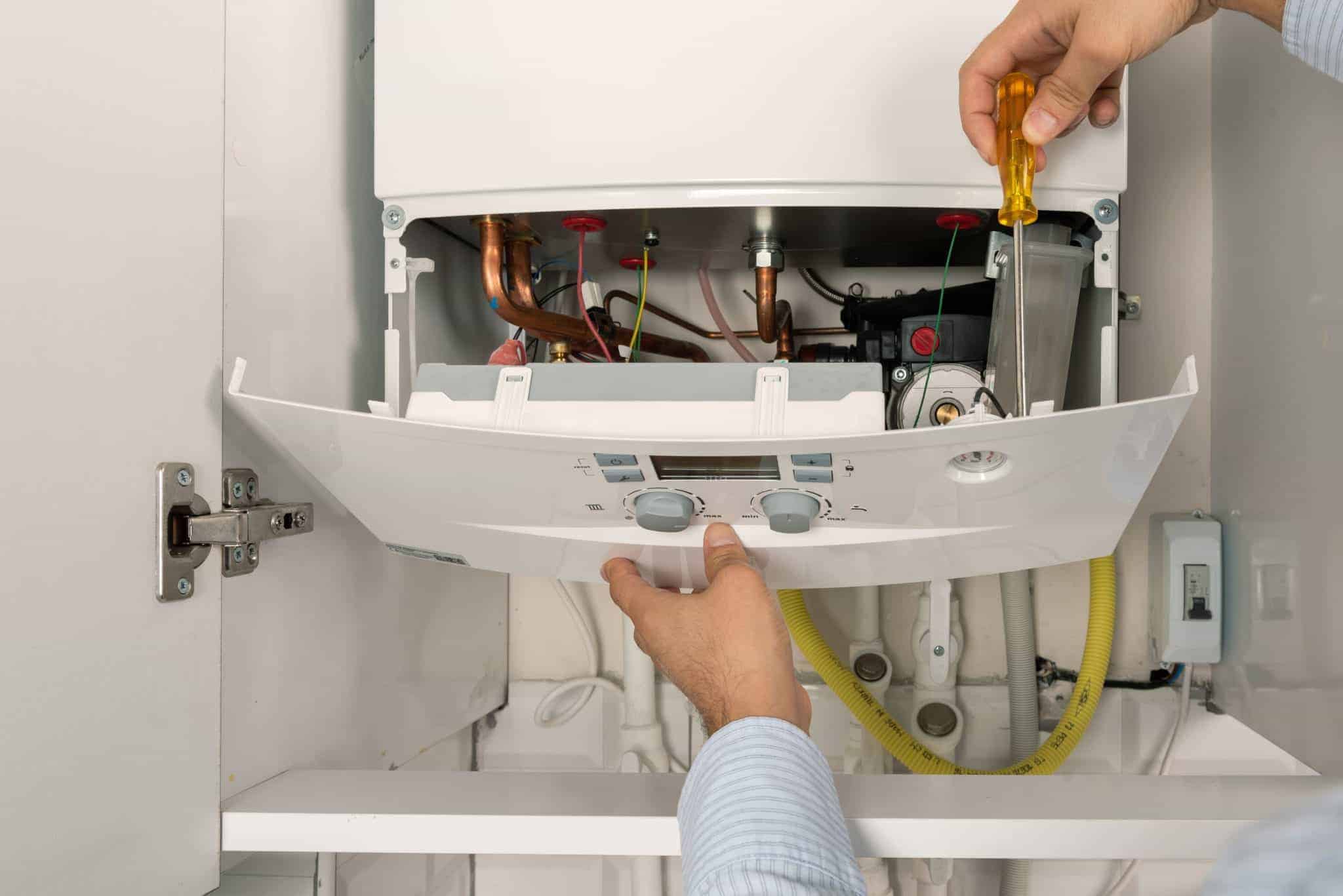 Are you tired of high energy bills from your traditional water heater? It's time to switch to the newer technology of tankless water heaters. Our tankless water heater systems heat water only when it's needed, using less energy and saving you money in the long run.
At King Rooter & Plumbing, we offer installation services for the best brands of tankless water heaters, including Rheem, Rinnai, Navien, Ecotemp, Ecosmart, Noritz, Stiebel Eltron, and Takagi. Not only will you save money, but you'll also be contributing to a more eco-friendly approach to plumbing. Contact us today to learn more about how a tankless water heater can benefit your home in Commerce City, Colorado.
Save Money and Avoid Costly Repairs with Routine Water Heater Maintenance
Want to save money on costly water heater repairs? Regular maintenance is the answer. At King Rooter & Plumbing, we believe that prevention is better than cure, which is why we offer routine maintenance services for your hot water system.
Whether you have a tankless or traditional water heater system, regular maintenance can help ensure it runs efficiently and prolong its lifespan. With our expert maintenance checks, we can identify any potential issues before they become bigger or more urgent problems, saving you money in the long run.
Benefits of water regular water heater maintenance
Detection. Find problems early, so you can fix them with small, cheap fixes.
Water leaks. Find water leaks early to stop them before they cause water damage.
Service life.  Keeping the water heater in good shape can make it last longer.
Emergency. If you wait until your hot water system breaks, you might have to pay more for an emergency repair after business hours.
Saving money. Your utility and water bills will be lower if your water heater works well.
Don't Let a Small Problem Turn into a Big Headache - Trust Our Expert Water Heater Maintenance Services!
Why Hire King Rooter When You Need Water Heater Commerce City CO

Plumbing Services?
When it comes to your water heater needs in Commerce City, CO, it's important to choose a plumbing company that you can trust.  Make sure you hire a Commerce City CO plumber that is licensed, experienced, and qualified to solve your hot water installation, repair, replacement, and maintenance needs. At King Rooter & Plumbing, our licensed and experienced specialists are experts in all facets of water heaters, ensuring that your system runs efficiently and reliably.
What's more, we have everything you need to ensure that you're in good hands:
Plumbing licenses
Insurance
Experience and training
BBB A+ rating
Our specialists are ready to service any water heating systems you need in Commerce City CO, including zip codes: 80001, 80002, 80003, 80004, 80005, 80006, 80007, and 80403. Trust us to provide you with top-quality services that prioritize your comfort and convenience. Contact us today to schedule an appointment and experience the difference of our expert water heater services in Commerce City, CO.