Do you need Water Heater installation, repair, or replacement service in Commerce City CO? We are licensed and experienced water heater experts, call us today for fast service at affordable prices.
Call us at (303) 949-2593 or Submit Request Online to schedule service.
People usually don't realize how important their water heater is until it springs a leak or stops heating water. It is working 24 hours a day 7 days a week to provide your family with soothing hot baths, showers, dishwashing, clean clothes, and more. If your hot water heater in Commerce City CO is malfunctioning and needs repair, or at the end of its lifespan and needs replacement, our experts are here to help you.
King Rooter & Plumbing's licensed team of experts in water heater systems repair, replacement, installation, and maintenance, will get your problem fixed quickly and accurately in Commerce City CO.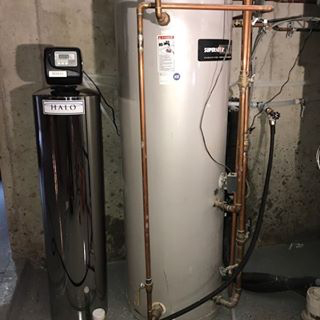 Hot Water Heater Services
We perform all facets of hot water heater service – installation, maintenance, repair, and replacement. We make sure your water heating system meets Commerce City Colorado codes and requirements, and will perform at the highest standards.
Hot water heater installation
Hot water heater maintenance
Hot water heater repair and replacement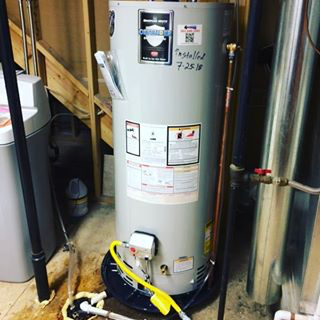 Types of Water Heaters
We service all types of water heaters, and will be able to provide you with high quality service. Whether you are considering electric, gas, heat pump, solar, specialty or tankless water heaters – we got you covered.
Electric
Gas
Hybrid or heat pump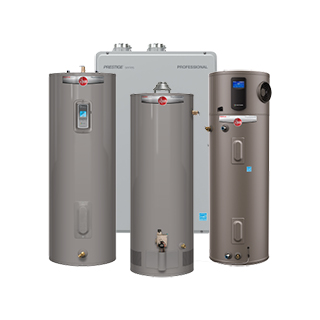 Water Heater Brands
We service all brands and models of water heaters. If you want a Rheem, AO Smith, Bradford White, Rinnai, State, King Rooter has you covered. Below are some of the top brands available.
Bosch
RUUD
Ecotemp
Ecosmart
GE
Kenmore
Noritz
Reliance
Stiebel Eltron
Takagi
Whirlpool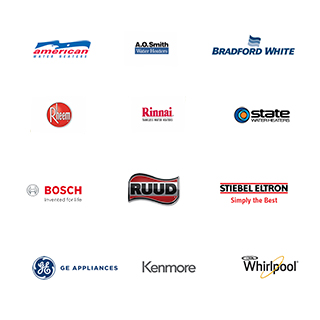 Tankless Water Heater
Many homes in Commerce City CO use the standard hot water heating systems available. However, the newer technology of a tankless water heater system offers several unique features and benefits. Tankless heats water on-demand, rather than heating a full tank of water and keeping it hot 24/7.
As a result, tankless heater systems are considered "green plumbing" because they are more energy efficient, reduce energy usage, and you get lower energy costs to boot.
Top tankless brands include Rheem, Rinnai, Navien, Ecotemp, Ecosmart, Noritz, Stiebel Eltron, and Takagi.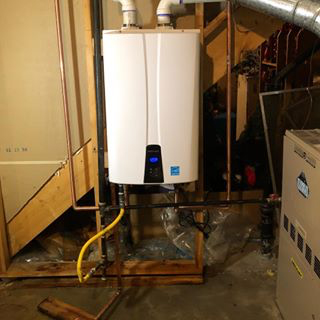 Routine Maintenance Saves You Money
You should keep your hot water system working at top efficiency whether it's a standard hot water or a tankless system. All hot water systems work best when they receive routine service. These regular maintenance inspections are not costly, and they will save you more money in the long run because larger and emergency problems can be avoided.
Benefits of water regular water heater maintenance
Detection. Discover problems early allowing you to make small inexpensive repairs.
Water leaks. Stop water leaks with early detection.
Service life. Keeping the water heater working correctly can extend its lifetime.
Emergency. Waiting until your hot water system fails could put you in an after hours emergency repair scenario, that is more expensive.
Saving money. A water heater functioning with precision helps reduce your utility and water bills.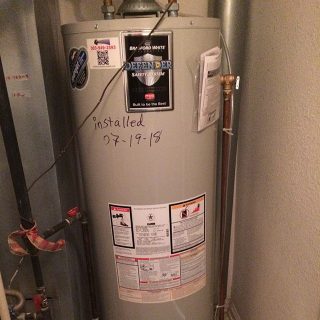 Why Hire King Rooter When You Need Water Heater Commerce City Plumbing Services?
Make sure you hire a Commerce City CO plumber that is licensed, experienced, and qualified to solve your hot water installation, repair, replacement, and maintenance needs. Fixing your problems with speed and efficiency is why we are here to help you. We are experts at all facets of water heaters.
Our Water Heater experts are ready to service any water heating systems you need in Commerce City CO. We serve the entire area including zip codes: 80022, 80037, 80216, 80603, 80640.
Make Sure Plumbers You Hire Have The Following
Plumbing licenses
Insurance
Experience and training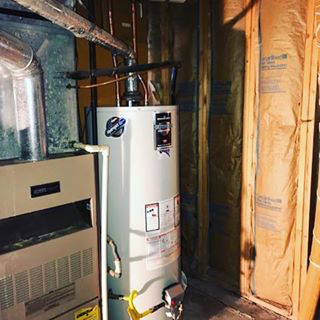 He was very good at explaining everything, showing what the possibilities where. Made everything extremely clear. – Rating: 5.0 Stars HomeAdvisor, Job Type: Plumbing, JON W. IN LITTLETON, CO, MAY 24, 2016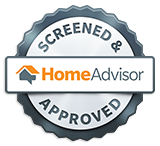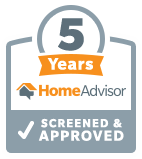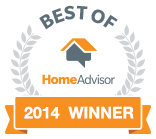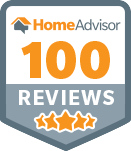 Call us today at 303-949-2593 or submit online to schedule plumbing service for your home or business, or to receive more information.