Facing Water Heater Troubles in Englewood, CO?
Discover Our Unmatched Water Heater Services - Your Ultimate Solution for All Water Heating Issues!
No more chilly morning showers or heaps of dishes when King Rooter & Plumbing is on your speed dial. We're Englewood's first choice for fast, efficient, and reliable water heater services.
Isn't it frustrating when your water heater decides to take a day off right when you've piled up with dishes or need a comforting hot shower? You'd almost wish for a "water heater repair near me" genie at such times, wouldn't you? Well, with King Rooter & Plumbing, consider your wish granted!
We understand how crucial a steady hot water supply is to your everyday routines. A malfunctioning water heater can throw your entire day off balance. Our mission is to prevent these inconveniences from disrupting your life.
We're not just about repairing your hot water heater, though. Need a full-on water heater replacement? We're on it. Noticed your hot water heater leaking and can't find the source? We've got you covered. From emergency water heater repair to regular maintenance, our comprehensive water heater services ensure you can go about your day without the worry of an unexpected cold surprise.
So, if you're looking for top-notch water heater services in Englewood, CO, reach out to King Rooter & Plumbing. Because when it comes to your comfort, you deserve the best. And that's precisely what we're here to offer.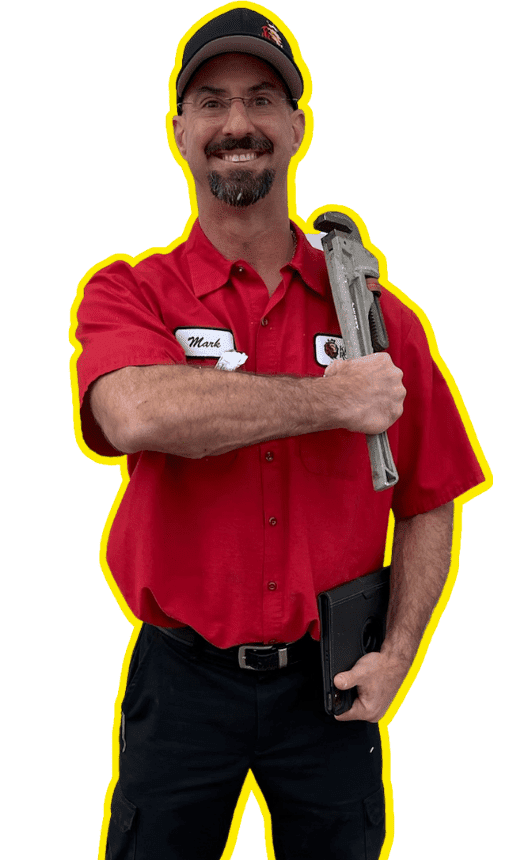 Are You Ready To

Get Started?
Schedule Your Estimates Today
Outstanding Water Heater Services in Englewood, CO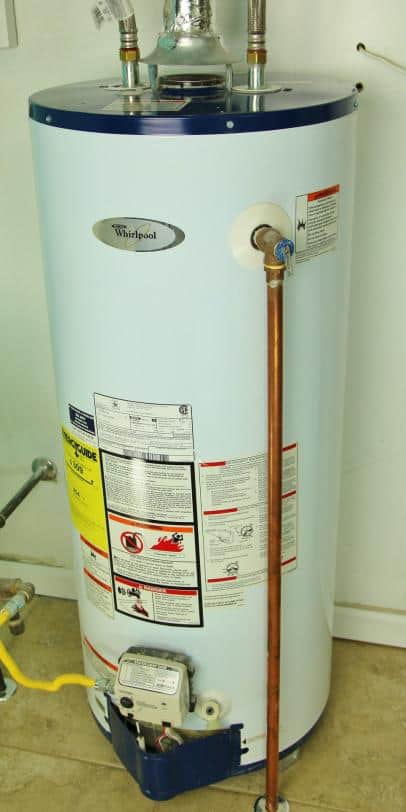 Quick and Efficient Water Heater Repair
Got a case of the sudden cold showers or a water heater leaking from the bottom? We'll swoop in with our prompt water heater repair services. Our experienced technicians are adept at pinpointing and fixing the issues, restoring warmth to your home swiftly.
Expert Water Heater Installation
Whether you're welcoming a new appliance into your home or it's time to replace the water heater, we've got you covered. Our crew ensures perfect installations, whether it's a high-capacity gas water heater, a sleek electric water heater, or an on-demand hot water heater.
Proactive Water Heater Maintenance 
A well-maintained water heater is a lasting one, and it keeps your utility bills in check. Trust us for regular water heater inspections, cleaning, minor repairs, and everything in between. We're all about ensuring your water heater leads a long, efficient life.
24/7 Emergency Water Heater Services 
Because water heaters don't stick to a 9-to-5 schedule, neither do we. Got a hot water heater leaking at an odd hour or need emergency water heater repair? Our services are just a call away, ready to attend to your needs around the clock.
Comprehensive Commercial Water Heater Services 
A functional water heater is integral to the smooth running of your business. Our top-grade commercial water heater repair services ensure minimal disruptions, letting your operations flow uninterrupted. And if it's time for a new appliance, count on our commercial water heater installation for a seamless experience.
Tankless Water Heater 
Ready to switch to a more energy-efficient heating solution? Let's talk tankless. Our expert team is proficient in all things related to tankless water heaters. From perfect installations to prompt repairs, we ensure your on-demand hot water supply is always up to par.
Thorough Water Heater Inspection 
Regular checks can save you a lot of trouble and money in the long run. Our meticulous water heater inspection service entails a thorough examination of your system's components. We catch potential issues before they evolve into hefty repairs, ensuring your peace of mind.
Why Choose King Rooter & Plumbing for Your Water Heater Needs in Englewood, CO?
Have you been left high and dry searching 'Where can I find the best water heater services near me?' At King Rooter & Plumbing, we are your dependable allies when water heater issues strike. We understand the stress of dealing with water heater troubles, and we strive to bring warmth back to your homes promptly and efficiently. Here's why Englewood, CO homeowners choose us:
Expertise You Can Rely On!
At King Rooter & Plumbing, we've got years of experience in handling water heater challenges. From gas water heater repair to electric water heater installation, we've got the skills and know-how to take care of your heating needs.
Unwavering Commitment to Quality
When we promise quality, we mean it. From the moment you get in touch until we complete the job, we're focused on delivering top-notch service and results. Your satisfaction is our measure of a job well done.
We're On Your Side 24/7
A water heater emergency won't wait for regular business hours, and neither do we. Anytime, day or night, we're ready to step in with our emergency water heater repair service.
Transparent, Fair Pricing
With King Rooter & Plumbing, there are no nasty surprises when it comes to cost. We provide clear, upfront pricing, so you know exactly what to expect. You'll know what you're paying for - quality service at a fair price.
Tired of Dealing with Your Water Heater Issues in Englewood, CO?
Say goodbye to cold showers and the discomfort of a faulty water heater. Reach out to us today and find out why we're Englewood's preferred choice for water heater services. You deserve a home where you can rely on your hot water, every day, every time. Let's make that happen.