Standard & Tankless, Electric, Gas, Heat Pump & Solar
At King Rooter & Plumbing, we understand the frustration of a malfunctioning water heater. That's why we offer top-notch water heater services in Aurora, CO. Our licensed and experienced technicians are dedicated to providing fast, reliable, and affordable installation, repair, and replacement services. Whether you're dealing with a leaky tank or a lack of hot water, we've got the expertise to get your system back up and running. 
Say goodbye to cold showers and hello to hassle-free hot water with our expert water heater services.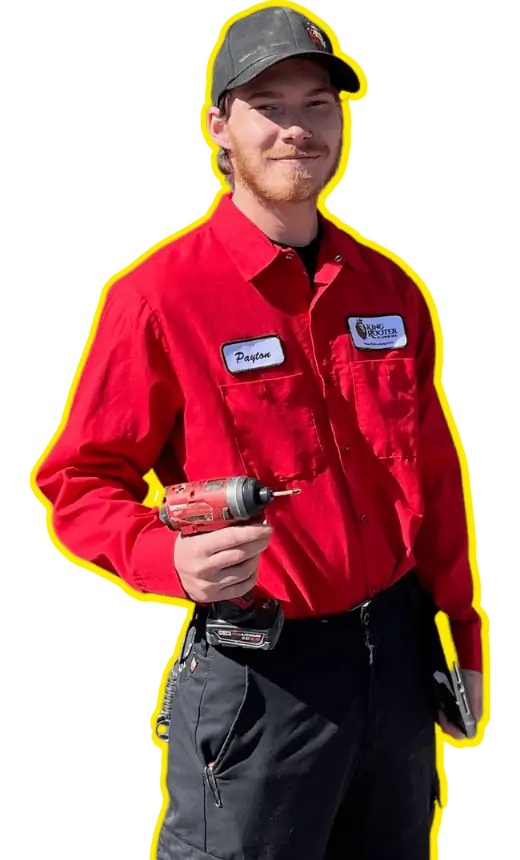 Are You Ready To

Get Started?
Schedule Your Estimates Today
Your hot water heater is an important part of your home. It provides you with soothing baths and showers and allows you to wash your dishes and clothes, but if it's not working properly then all that goes out the window! 
It's a good idea to have your water heater inspected by professionals every few years so you can avoid problems like leaking or malfunctioning. Our experts at King Rooter & Plumbing are here for all of our customers' needs when it comes to a time that they need help with their hot-water system in Aurora CO!
We are experts in water heater systems repair, replacement, installation, and maintenance, so don't hesitate to call us!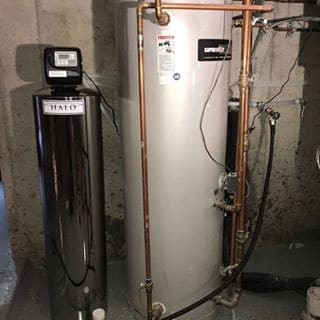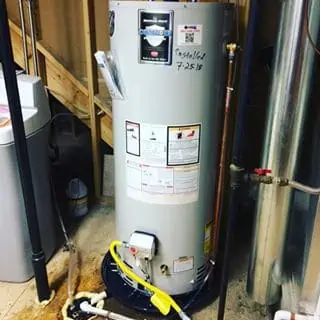 Hot Water Heater Services
We're Aurora's number one choice for all your hot water heater needs! We offer installation, maintenance, and repair as well as replacement. We make sure that your water heating system meets the code requirements of Aurora Colorado. We also provide high-quality services that exceed your expectations, so you can feel confident about having us service your water heater today!
Hot water heater installation
Hot water heater maintenance
Hot water heater repair and replacement
You can count on us to have your water heater repaired or replaced. We service all brands and models, so if you're looking for a  Rheem, AO Smith, Bradford White, Rinnai, or State unit, we've got it covered!
Below are some of the top brands available.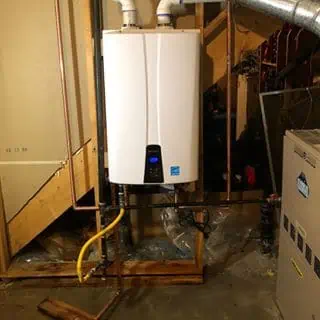 With the new tankless heaters, you can enjoy hot water on demand without waiting around all day for your shower! These eco-friendly appliances are much more efficient than standard systems that use up energy. They cost customers less in monthly bills. 
Aurora CO residents can enjoy these benefits by getting a tankless water heater from top brands such as Rheem, Rinnai, Navien, Ecotemp, Ecosmart, Noritz, Stiebel Eltron, and Takagi.
Save Money with Regular Hot Water Heater Maintenance
Whether you have a traditional tank system or a tankless water heater, routine maintenance checks are crucial for optimal performance. By investing in regular maintenance, you can avoid costly repairs and extend the lifespan of your system. These regular maintenance checks don't cost much, and they will save you more money in the long run by keeping you from having to fix bigger or more urgent problems.
Benefits of water regular water heater maintenance
Detection. Find problems early so you can fix them with small, cheap repairs.
Water leaks. Find and fix water leaks as soon as you can.
Extended service life. Taking care of the water heater can help it last longer.
Emergency. If you wait until your hot water system breaks, you might have to pay more for an emergency repair after business hours.
Save money. If your water heater works well, your water and power bills will be less.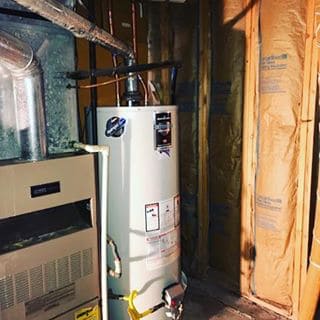 Why Hire King Rooter When You Need Water Heater Aurora CO Plumbing Services?
Nothing beats the comfort of a warm shower on a cold day. But when your water heater breaks, it can be tough to find an expert plumber that's accessible and willing in a timely manner.
When you hire our team of licensed and experienced plumbers, we will arrive at your home as soon as possible to solve any of your water heater problems. With fast service and qualified workmanship, we are experts in all facets related to heating systems! You can count on us for all your water heater installation, repair, replacement, and maintenance needs.
Our Water Heater experts are ready to service any water heating systems you need in Aurora CO. We serve the entire area including zip codes: 80001, 80002, 80003, 80004, 80005, 80006, 80007, 80403.
Make Sure Plumbers You Hire Have The Following
Plumbing licenses
Insurance
Experience and training
BBB A+ rating